Vogel will train the Lakers and Jason Kidd will be his assistant
Frank Vogel is finally chosen. He has accepted a three-year contract and the presence of Kidd, who has a good relationship with LeBron.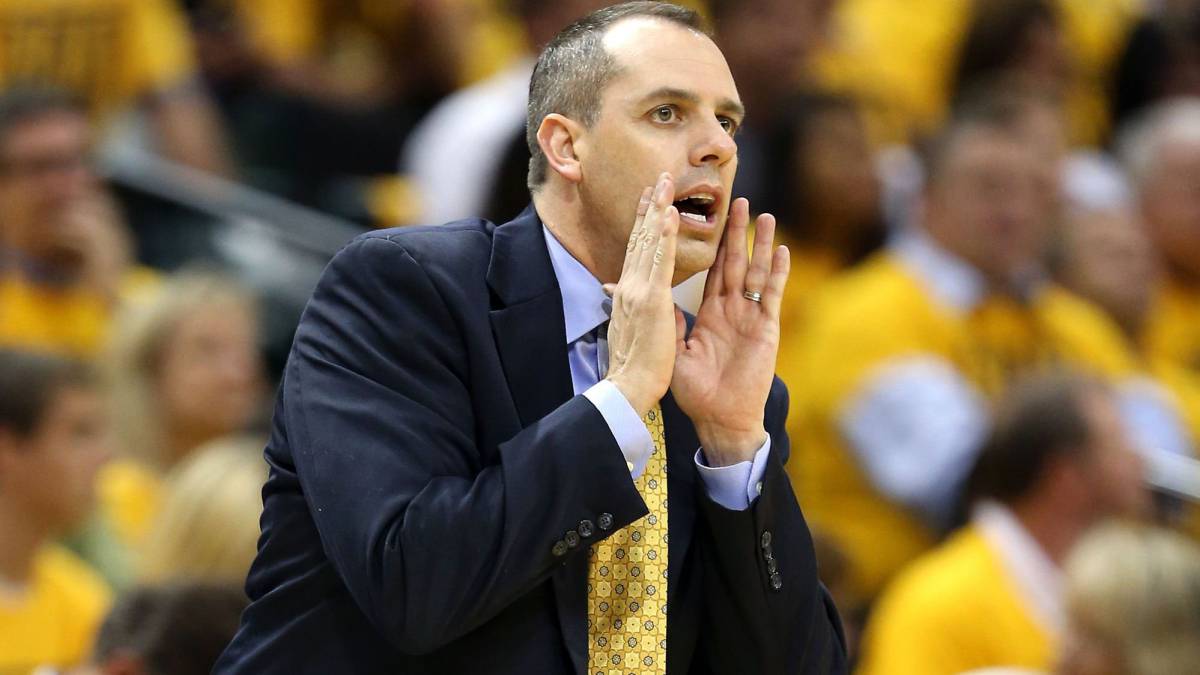 Acabó one of the soap operas that have animated the NBA world in recent weeks and that has been starred by Lakers who dreamed of being at this stage playing the playoffs but are, for the sixth year in a row, watching them on television. At least, they already have a new trainer: Frank Vogel, who signs for three seasons and will have Jason Kidd as assistant.
This is the end of a search that has ended, once again, in the mediatic cross for a franchise right now adrift and in which its owner, Jeanie Buss, seems encastillada in an environment that only enter their closest advisers, the Rambis, Kurt and Linda, and Rob Pelinka, who gains power by leaps and bounds and who retained his post after the departure of Magic Johnson and the sporting disaster of last season because, among other things, as Kobe Bryant's former agent works as a link with the former player. Pelinka leaves reinforced a process that left on the way to Monty Williams, who will train the Suns, and Tyronn Lue, who was champion with the Lakers as a player and with the LeBron Cavaliers as coach. When the agreement seemed safe, Lue He resigned because Pelinka refused to offer him more than three years of contract and wanted to impose Kidd as his principal assistant. Everything is yes has accepted Vogel.
A 45 years old, the coach of New Jersey returns to the bench after being fired by Orlando Magic after the 2017-18 season and after two very disappointing campaigns in Florida settled with 29 and 25 victories, a total balance of 54-110. There, with a team in reconstruction and very limited, he failed to impose the style with which he did have an unquestionable success in the Indiana Pacers, where he began under Jim O'Brien and was head coach between 2011 and 2016 with a balance of 250-181 and a team that played two East finals against the LeBron James Heat (the 2013 one was solved in seven games) and was one of the best defenses in the NBA (the best in two seasons by numbers). It was the team that became super star Paul George wrapped by George Hill, David West, Lance Stephenson, Roy Hibbert ...
For many, the great challenge of Vogel (which, curiously, Lue proposed as an assistant) is find a good team of collaborators to help you model the attack game, your weakest a priori point. That's y tune up his relationship with Jason Kidd (46 years old), legend on the courts and very questionable when he has had to train (Nets and Bucks) . Kidd is already for some a Trojan horse in the style of what ended up happening with Tyronn Lue and David Blatt in the 2014 Cavaliers. But in the Lakers they believe that he is the perfect guide to bring out the best in Lonzo Ball, which has always been compared to the ten times all star and champion with the 2011 Mavericks, just before The Heat of a LeBron with whom he has a great relationship since the 2008 Beijing Games, where Kidd mentored less experienced stars who had skated with Team USA in Athens 2004 and the World Cup in Japan. Lue did not want to count on Kidd to avoid precisely a war of power behind the scenes. Vogel, which in principle is also well seen by the environment of LeBron, yes has accepted to enter that game and try to get the best of a situation that can become very tense at the first of exchange.
Let's see what result and we'll see with what wicks because the main thing now is to see what the Lakers do with a very high draft pick (the lottery is celebrated on Tuesday) and with the 35 million dollars that they will have to try to attract another great star to their ranks, something that is not going to be easy (the forecasts right now are bleak) in view of the constant sainete that they have been starring since their season ended too soon ... and in total disaster (37-45). At least, they already have a coach. Something is something.
Photos from as.com