Vettel's doubts about the future and a free Ferrari in 2020
There are rumors about a possible withdrawal at the end of the year that would open doors for drivers like Alonso, but the German sounds firm: "I am part of the team."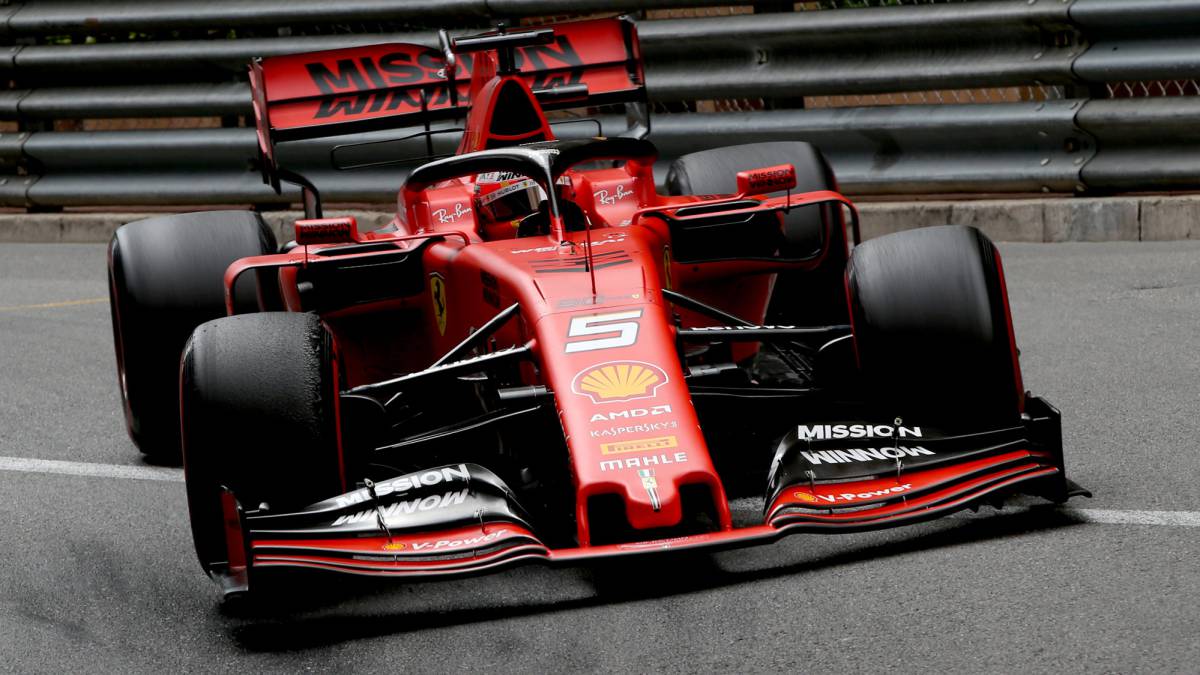 Sebastian Vettel has already said that he does not see clearly the future of the Formula 1, his condition of show sport and the evolution of the rules from now on. That is true, but it is also true that in April of this same year he acknowledged that he is "really sure of wanting to drive both this year and the next", 2019 and 2020, which are the seasons for which he has a contract with Ferrari. Nobody is tied beyond to any car because the change of rules can generate a new scenario and there is no rider who wants to risk being chained to a second level team.
Now whispers come from the Monaco paddock, by a English journalist, about a possible withdrawal of the German four-time champion at the end of this year, or that at least 'Seb' is considering it. However, agrees to take into account the context: a reality of crisis in Ferrari with problems in almost all areas that go far beyond an impotent car, with benefits to win but can not be squeezed because of a basic error , to opt for the efficiency sacrificing downforce that would have been fundamental to control the working temperature of these Pirelli tires.
It is true that the only crack that is seen in the short term among the cars 'top' of the grid is that of Vettel, because Leclerc points to champion of the future 'ferrarist', Hamilton will be in Mercedes whenever he wants and Bottas has hit the table in 2019, despite his two downs in Spain and Montmeló. "This year's Valtteri knows that he will recover and will arrive in Montreal better than ever," says Toto Wolff. Ricciardo, Pérez or Magnussen have been waiting for a very high-level midfielder for years. And if there's a free Ferrari, even Verstappen could ask for it. Although another name that would sound very strong, as it is logical, is that of Fernando Alonso, who did not want to disassociate himself from McLaren, from the F1 at the end of the day, in case an interesting door opens up in the future.
Also it is true that Vettel is a team man, beyond what other champions think of him. Now, with the SF90 performing well below the point of holding a second place as the end of Mercedes' doublets, it maintains that message. "I'm part of the team, I do not get over it. I've had a hard time this year fighting with the car, and I'm still not at a level where I feel much more comfortable. correct window (of the tire temperature) Once that arrives, it feels better and you can make progress, although it does not happen many times and it is a combination of many things It has not been easy until now, but I still think that there is more potential in This car and the team, I insist that I am part of the team ", says Sebastian. And if they find that potential at some point in the season, many rumors and messages will surely disappear around the hurricane that Maranello now flies over.
Photos from as.com