Van der Poel will make one more race on the road before the MTB
The Dutchman will bid farewell to the road season with the Puivelde Koerse. His father, Adrie Van der Poel, won it when he was a professional.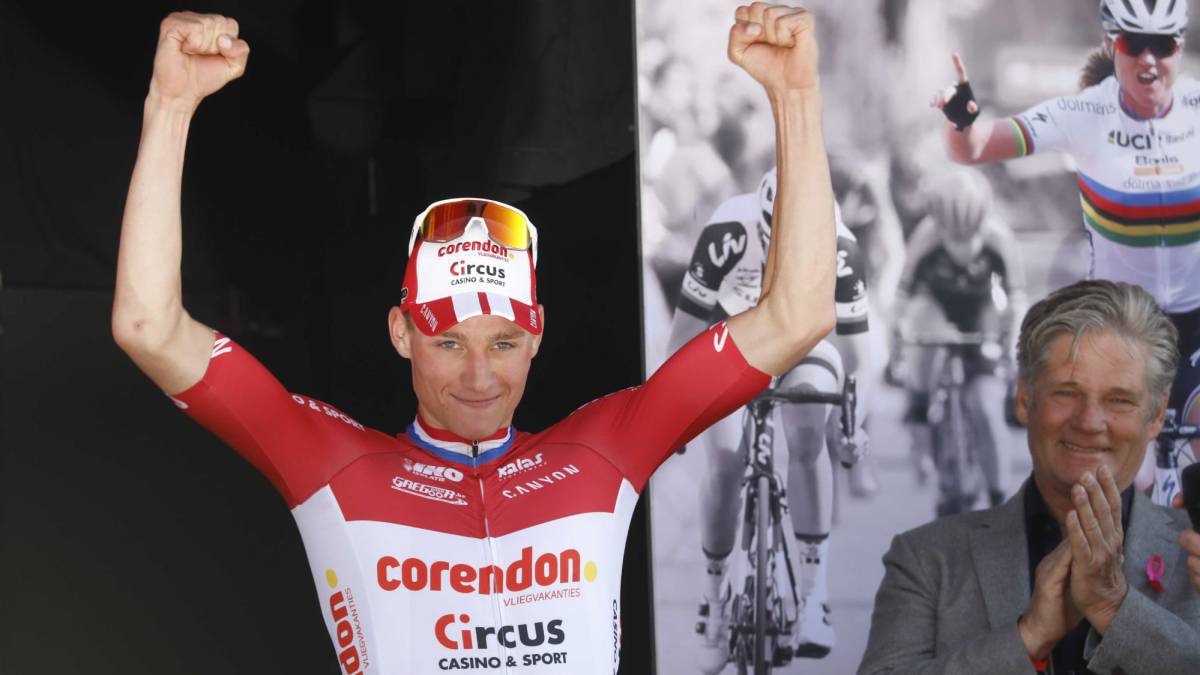 La season , Mathieu Van der Poel, is already clear about his final date of the season on the road before returning to the mountain bike on the occasion of the Copa del Mundo race that will take place in Albstadt (Germany) , the next May 19.
Tal and as stated by the Cycling Weekly portal, Mathieu will participate in Puivelde Koerse on May 15, four days before returning to the mountain bike. Curiously, this career was already won by his father, Adrie van der Poel, when he was a professional. In addition, Mathieu's brother, David van der Poel, was eighth in that race last season (won by Dennis Coenen) .
Player of Koerse is a Belgian race that traditionally serves for cyclo-cross riders to prepare other events on the calendar. This year will be the 54th edition, with a distance of 169 kilometers. In this way, Van der Poel will get rid of that thorn that had stuck since last year with this race, when he wanted to participate and could not due to a fracture of doll.
I could go to the World Cup on route
Finally, Cycling Weekly states that Koos Moerenhout, coach of the Dutch national team, has publicly declared his intention to have Mathieu on the national team for the next world championships held in Yorkshire . Even Moerenhout has dared to say that Van der Poel can be the leader of the team, ahead of riders of the stature of Dumoulin or Kruijswijk: "It may be that some of the riders look at him with a frown, a young man upstart who comes directly, but on the other hand his class is unquestionable, even the current cyclists confirm it ".
Photos from as.com