Valencia will not sell tickets for Valladolid to the Youth Stand
The club of Mestalla has 600 tickets at the price of 35 euros and announces that it will subsidize the displacement to those who acquire a locality.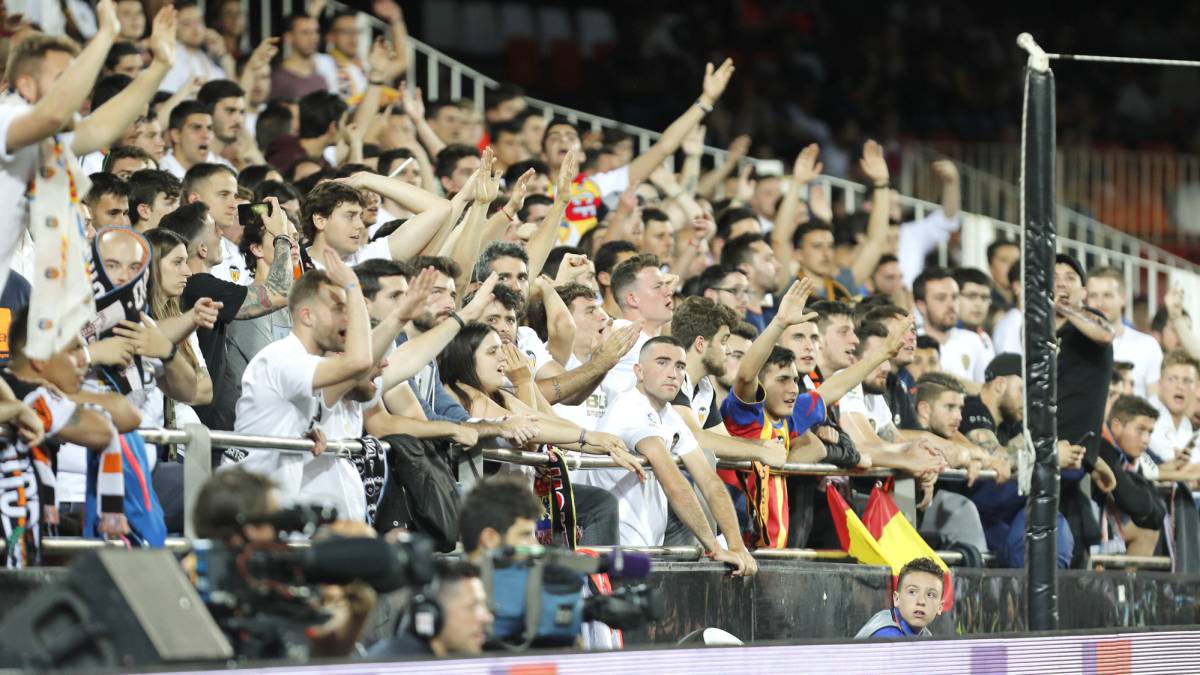 El Valencia has put on sale online 600 tickets that Real Valladolid has delivered for Saturday's game. The club of Mestalla, through its website, will distribute the locations at the price of 35 euros and, moreover, has informed that it will subsidize the travel for those who want it (previous reservation of seats on the buses). But not all Valencia fans will be able to buy tickets to travel to Pucela.
The club, in its ticket sales announcement, has informed that it will not sell seats (which are nominative) a any member of the Youth Stand Mestalla. " Due to the isolated incidents that occurred in the last matches and since the investigation that delimits responsibilities within the Youth Stand has not been completed to take disciplinary measures with those that promote and lend themselves to violent or intimidating attitudes, all the subscribers of this zone can not acquire entry in this displacement ".
El Valencia, in this sense, stresses that the measure is due to " prioritize the safety of the rest of its fans and the positive image of the entity looking for maximum guarantees of a behavior healthy and exemplary of all the displaced Valencian ". The club, in previous trips, had criticized the attitude of a sector of its fans, who had been the protagonist of tension among the Valencian fans themselves and reproachful images and attitudes as in London.
Photos from as.com