Valencia identifies an amateur of London video
In the images of the stands of the Arsenal stadium he leaves racist gestures and fascist greetings to Arsenal fans. The club will open a file.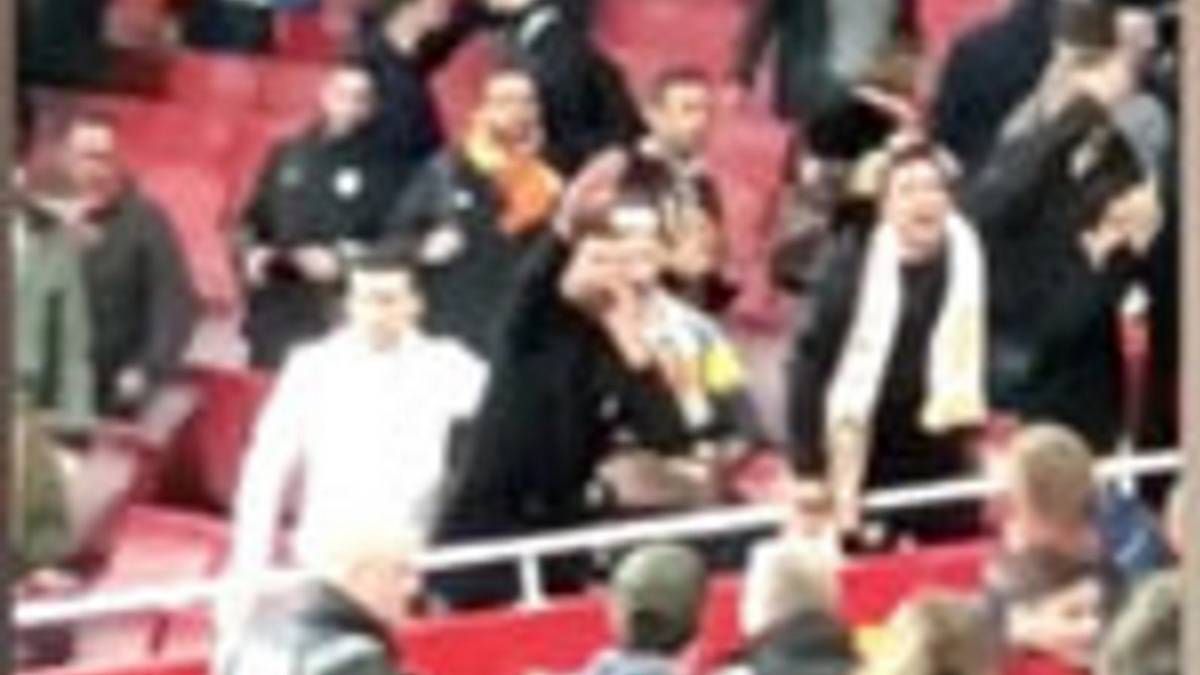 The Valencia has identified one of the followers that appear in a video in the stands of the Arsenal stadium, giving racist gestures and fascist greetings to fans of the rival team. The Valencia will open a file to withdraw the subscription of the club for life, informed Efe source next to the Valencian entity.
In a video made public on social networks by English followers last Thursday, can be observed at least two followers making gestures imitating monkeys going to a tier of English fans and one of them making a Nazi salute with his arm up.
The same sources said that the identified fan is the one who performs the fascist salute and after confirming that it is of a subscriber of the Valencia this Monday will open the disciplinary file that has as object to expel it from the valencianista club.
Horas after spreading the video the Valencia informed that it initiated a process to try to identify the amateurs protagonists of the video for, in case to be paid, take disciplinary measures rias against them.
In its communiqué on Friday, , the Valencia asked the collaboration of its fans to identify as soon as possible those involved and, according to the same sources, the contribution of some fans has been decisive in the identification of the fan.
Although has not specified the area of the stadium to which belongs the subscriber who will be expedited, the Valencia is grateful for the collaboration of other fans to reveal his identity.
In addition, the Valencia continues working to identify the rest of the fans that appear in the video of the Emirates Stadium, where Valencia played the first leg of the semifinals of the Europa League against Arsenal.
Photos from as.com