Valencia has 600 tickets for the final of the Zorrilla
The team will be wrapped in Valladolid in the first final he has left this season. It will be a match ball to reach the Champions League. Expect to get more if there is demand.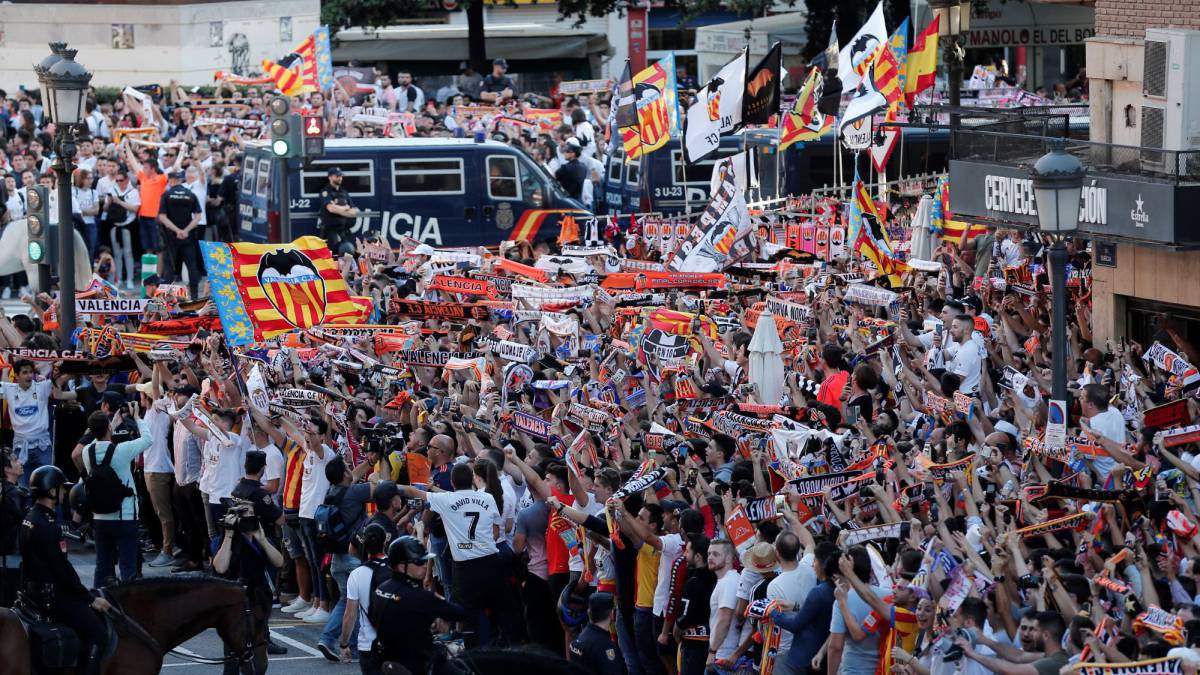 El Valencia will not be alone at José Zorrilla next Saturday, at 4:15 p.m. The che club will have 600 tickets, in principle, for the black and white fans. Despite the attempts of Valencia to have more tickets, Real Valladolid informed him that he wants to reward his subscribers and that is why he can not give him more tickets.
The ches play the work of 37 games in 90 minutes and the fans want be present in a very important game. Securing the Champions for the second year in a row will be a big boost to the economy of the entity for the next year's project. The imminent Cup final, a week later, could subtract influx although the club expects at least those 600 tickets to be exhausted.
The Valencia needs to win at Valladolid, which is no longer played, to secure the fourth place without relying on nobody However, even tying, if the Getafe not win at Villarreal in the Coliseum could be put in the Champions. Losing, would depend on Getafe losing to Villarreal and Sevilla will not win their match against Athletic, in the Pizjuán.
El Real Valladolid, meanwhile, after consummating the permanence, announced on its website that each subscriber can withdraw a entry for Saturday's game at the price of 10 euros (until full capacity). For this reason, the Pucelano club informed Valencia that they will not be able to give him more than 600 tickets, which "are a hundred more than Valencia offered us in the first round" .
Photos from as.com