Unusual: Mir and Abraham, on the ground in the formation round
The two riders fell practically at the same time in the 'warm up lap' but without any kind of touch between them.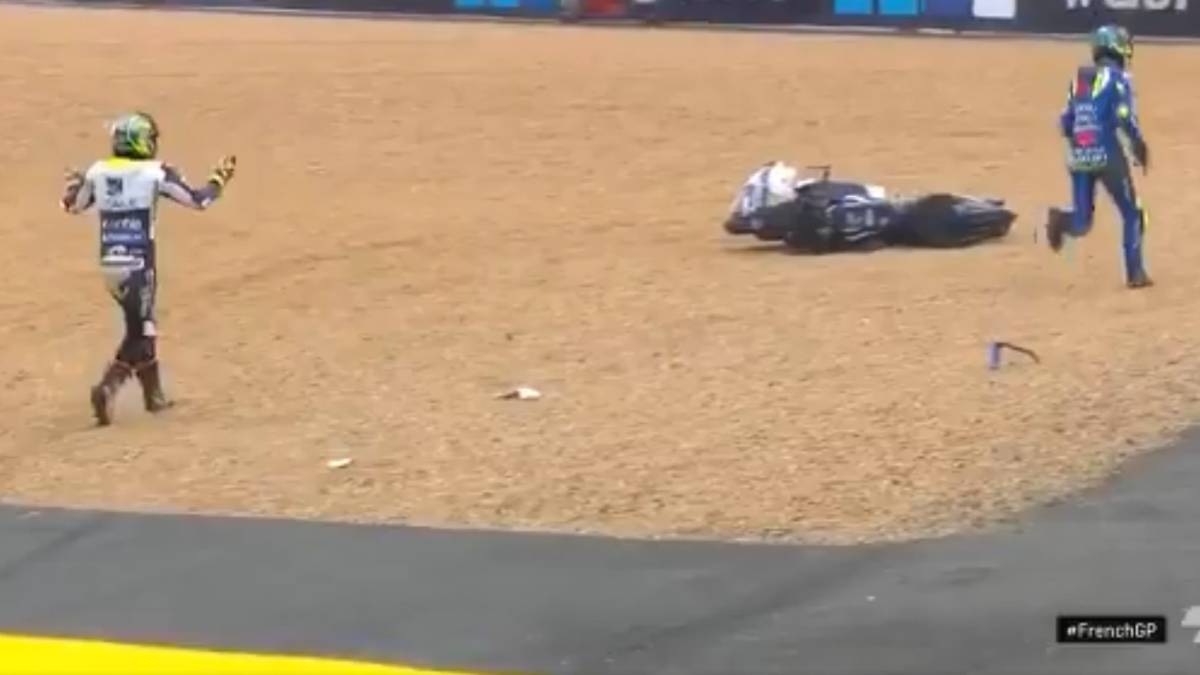 An unusual fact led the warm-up lap of the MotoGP race of the French Grand Prix at the Le Mans circuit. Two pilots went to the ground during the 'warm up lap', Abraham and Mir fell almost at the same time. However, there was no incident between them before the fall that was probably due to the cold of the asphalt and the tires.
Both the Czech and the Spaniard ran back to the box to catch the second bike and race. In principle both achieved it, but Abraham was disqualified with black flag since according to the regulation it is only possible to leave before the rest of the pilots have completed the first round of the race and when the Czech went out to the track that first round had already passed .
Photos from as.com