United will lower Pogba's salary after 'failure' in Premier
Your contract will be reduced by 25% for not being among the first four of the Premier. In England they hit him hard: "He does not mind losing the balls ...".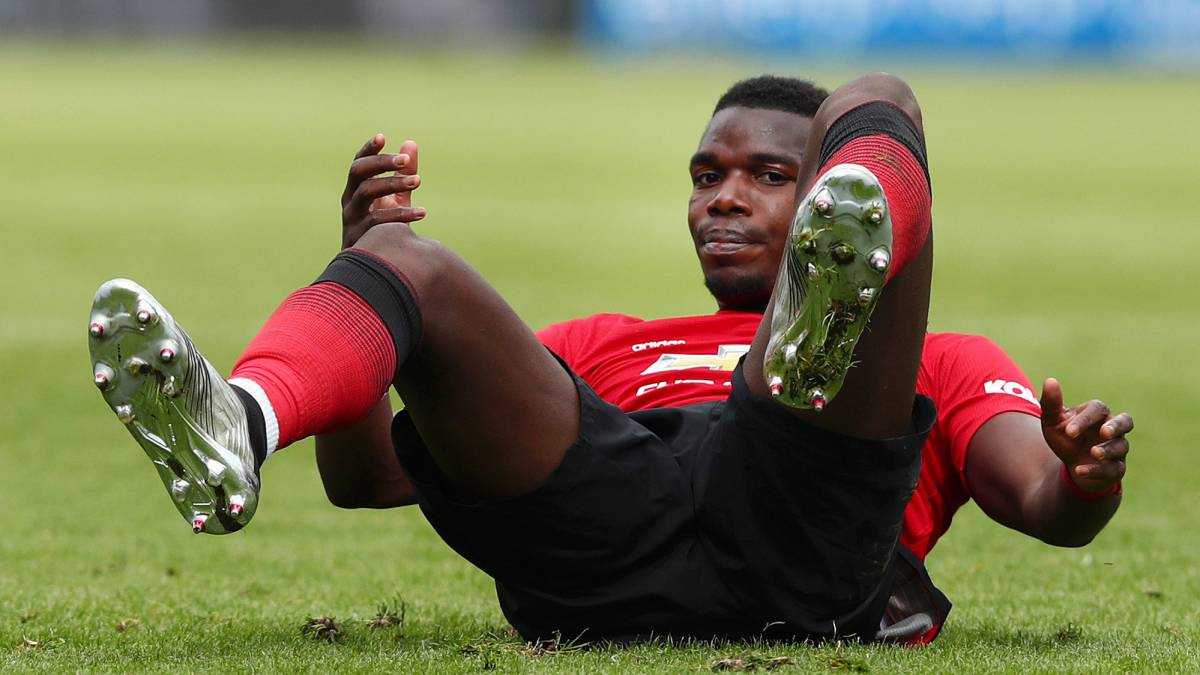 One of the images of the raucous 1-1 of the Manchester United in the house of the bottom left him mathematically without the Champions was that of Paul Pogba covering his head with the shirt. A failure in capital letters, that of the red devils, which brings its French star even closer to the Bernabéu. Not only because the United sporting project seems to be touched by death, also because Pogba's pocket will come out badly from this blow in the Premier. As the British Press reported last month, as Pogba and some other stars of Manchester will have a contract to lower their salaries up to 25% if they did not qualify for the Champions ... A circumstance that is already a reality.
A Pogba, in addition, they are raining pits of tip. If a few weeks ago he was harshly criticized for not coming close to greet the United fans in the painful 4-0 against Everton, yesterday again the sticks were harder to the Gaul. "He loses the ball and does not bother him, his body language is wrong ..." , was the dart on the BBC of Phil Brown, ex-coach of Hull City.
A disaster that will have consequences
The cascade of reactions on what will happen to the United squad splashed United's own coach. "This type of actions will have repercussions on who stays and who leaves," confessed Solskjaer. For the time being, United and Pogba can be ruined by the entire summer plan. If the Watford wins the FA Cup it will qualify directly for the final phase of the Europa League, so it would be for Manchester to play the previous rounds ... and therefore have to start the season on July 25. That day, United would have to be playing a friendly tour of China ...
All in a week in which Zidane relaxed his siege on Pogba in the pre-match of the Villarreal while the club already knows that it will have to break the piggy bank and something else to sign everything you want: the plan will cost € 540M. Of these, a good portion will have to go for the hiring of Pogba, valued at 150 million.
Photos from as.com