Undiano says goodbye to LaLiga by calling Real Madrid-Betis
The Navarre referee, at 45, withdrew at the end of this season. However, after the Bernabéu match, he could direct the Copa final, for which he is the big favorite.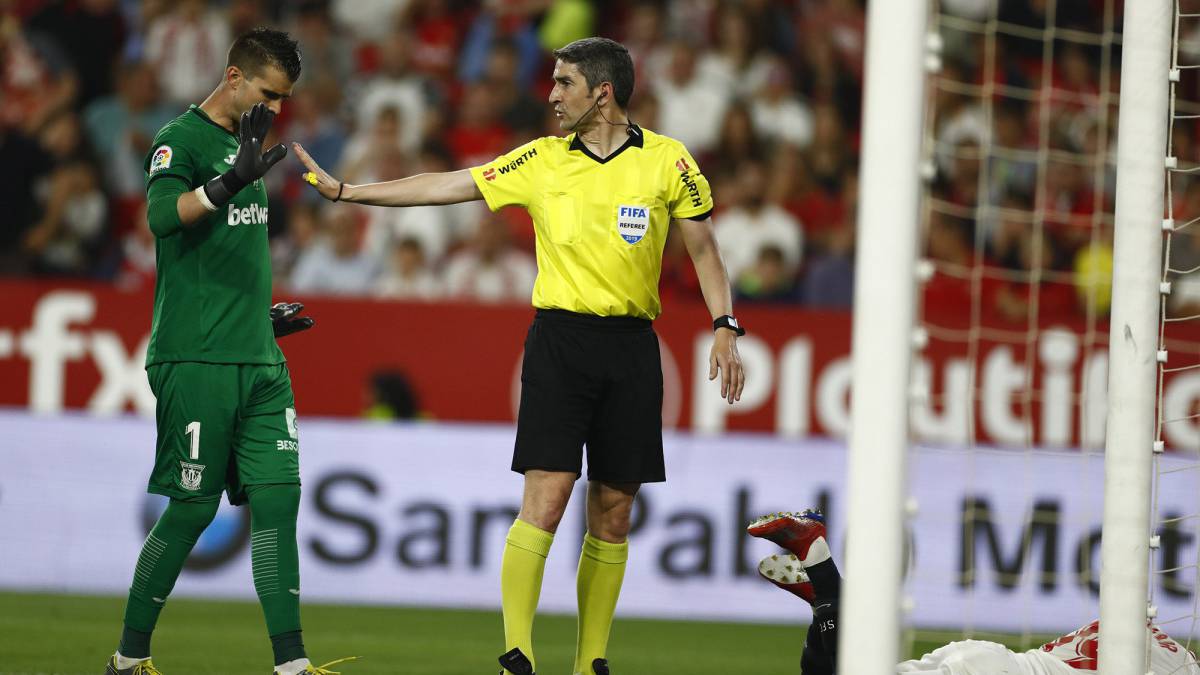 Alberto Undiano Mallenco, 45, will bid farewell to LaLiga after 19 seasons in the top flight of Spanish football. The Technical Committee of Referees le has appointed to arbitrate Real Madrid-Betis next Sunday (12:00), in which there is nothing at stake. Says goodbye the referee with the most matches called in First Division. In addition, he is international referee since 2004 and was appointed to three matches of the World Cup in South Africa in 2010 (Germany-Serbia, Korea-Ivory Coast and Netherlands-Slovakia) .
However, this Sunday's match could not be the last for Undiano, since is one of the candidates to whistle the final of the Copa del Rey in the Benito Villamarín. From the next season could exercise only as a referee specialized in VAR.
This will be the fourth meeting that the referee Navarre referee to the madridristas. Two of the three finished with white victory: in the first leg of the Cup against Girona (4-2) and in day 12, which ended with a 2-4 against Celta. Only lost with him in the 0-1 of the day 26 against Barcelona. This time will be supported by Prieto Iglesias, appointed as a referee of VAR for the match.
Resto de Designations for the last day of LaLiga:
Levante-Atlético (Saturday, 13:00) Referee: Iglesias Villanueva VAR: Prieto Iglesias
Espanyol-Real Sociedad (Saturday, 16:15) Referee: Jaime Latre VAR: González González
Getafe-Villarreal (Saturday, 16:15) Referee: Estrada Fernández VAR: Álvarez Izquierdo
Sevilla-Athletic (Saturday, 16:15) Referee: Sánchez Martínez VAR: González Fuertes
Valladolid-Valencia (Saturday, 16:15) Field referee: De Burgos Bengoetxea VAR: Medié Jiménez
Alavés-Girona (Saturday, 20:45) Field referee: Melero López VAR: González González
Celta-Rayo (Saturday, 20:45) Referee field: Mateu Lahoz VAR: Cuadra Fernández
Huesca-Leganés (Saturday, 20:45) Referee: Alberola Rojas VAR: Co rdero Vega
Eibar-Barcelona (Sunday, 16:15) Referee: Munuera Montero VAR: Cordero Vega
Photos from as.com