Turkey will not issue the West finals due to the presence of Kanter
According to the Eurohoops portal, no Turkish television channel will give the West finals due to the presence of the Blazers player, contrary to President Erdogan.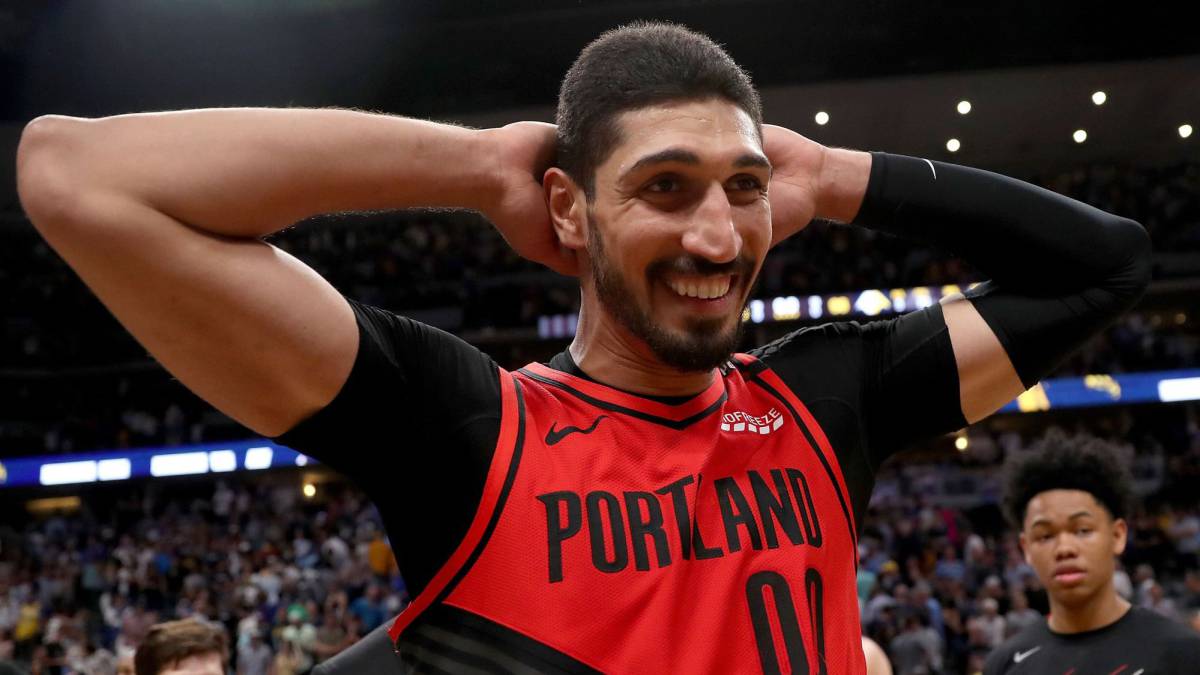 No Turkish television channel will air the Western Conference finals between the Golden State Warriors and the Portland Trail Blazers. As the Eurohoops portal informed, the decision was taken due to the presence in that tie of the Turkish player Enes Kanter, of the Oregon team. The pivot has been shown on more than one occasion contrary to the policies of President Erdogan, whom he called "dictator" .
Recall that the Istanbul Prosecutor's Office requested at the beginning of the year the extradition of the player of the then member of the New York Knicks. The one who was a player of the Thunder called Erdogan a "dictator", "lunatic" and "maniac", and he saw how his Turkish passport was revoked in May 2017 while he was in Europe. He currently has no nationality, which is why he could not travel to London to play the game he faced at the time the Knicks and the Wizards.
"The Turkish government is very famous for hunting those who oppose Erdogan ... I really did not want to risk my life going to Europe where Erdogan's long arms are everywhere, "said the player at the National Public Radio. Shortly after these statements, the prosecutor filed a petition for Kanter to be placed on Interpol's list of red notices. "I'm not afraid of you," Kanter wrote on Twitter at the time.
The Turkish newspaper Sabah said that the extradition request last January was linked to accusations that Enes Kanter belonged to a terrorist organization. The pivot is a staunch supporter of Fethullah Gulen, an Islamic preacher who lives in exile in the United States and former ally of Erdogan, who is blamed for organizing the attempted coup in Turkey in July 2016 and whose movement is considered a terrorist organization in Turkey.
In the series before the Nuggets also lived an episode in relation to the problems of Kanter with the Government of his country. The pivot suffered in the second game played at the Pepsi Center in Denver, the mockery of some fans of the rival team: "Go back to Turkey Oh, wait, you can not!" . Kanter responded by echoing this phrase thanks to social networks: "I would like to, but I have chosen to support Human Rights and freedom, Nuggets, take control of what your fans do: this hurts," said the center. .
NBA, which has supported at all times the player of the Blazers, has ensured that fans of the League in Turkey can follow the retransmission of the final of the West through the NBA League Pass and NBA TV International.
Photos from as.com