Tsitsipas separates Nadal from a final against Djokovic
Tsitsipas won Nadal and will play his second Masters 1000 final (he lost to the Balearic in Toronto 2018) and is the leader of the year in wins (27) and titles (2).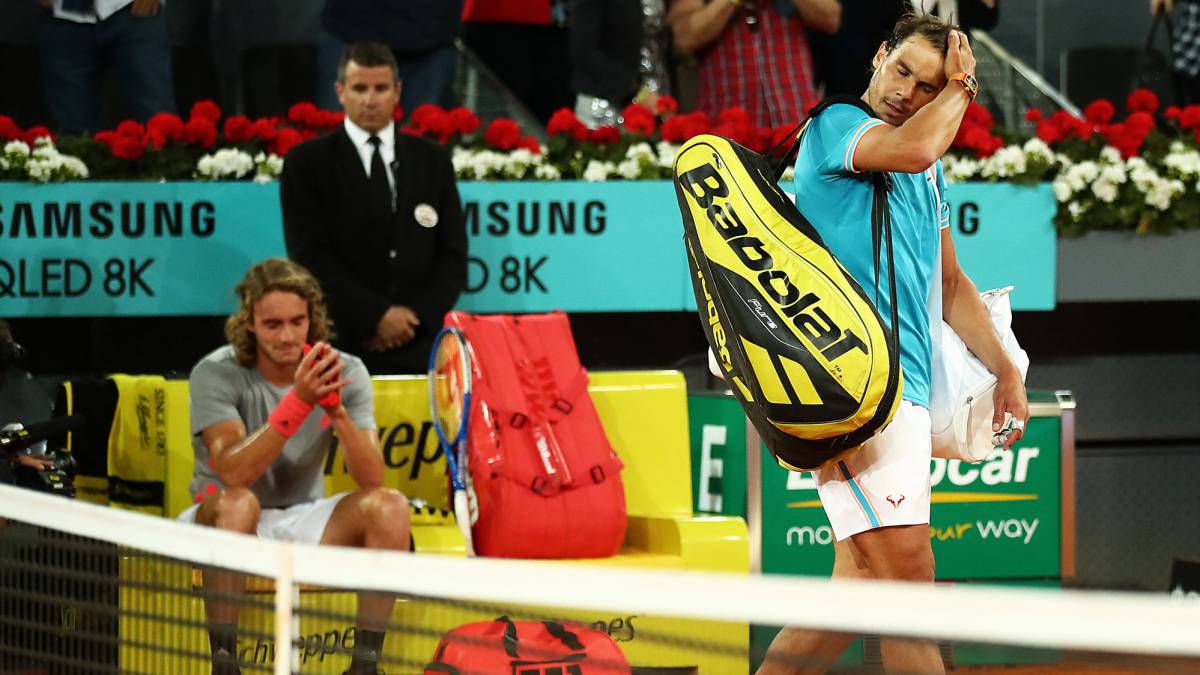 When the Mutua Madrid Open seemed destined for another Nadal-Djokovic final, which would have brought the 54th chapter of the most repeated rivalry in history, Stefanos Tsitsipas meddled with a sublime tennis and knocked down the Spanish idol in a beautiful and intense semifinal that was solved in three sets and two hours and 34 minutes: 6-4, 2-6 and 6-3. The 20-year-old Greek and number nine in the world confirmed the alternative he had taken before with prestigious victories against Djokovic and Federer, and knocked down the only remaining giant to beat, un Nadal, king of the earth, who went from losing only once his serve in the previous three games of the tournament, to see how he broke up to six in a single meeting.
Nadal returns to stay in the semifinals for the third consecutive time in the ground season (and happened to him in Motecarlo and Barcelona), while Djokovic will enjoy a new chance to triumph after beating in another match that seemed invincible, Dominic Thiem. The Serbian pulled veteran to beat the Austrian in two playoffs and ended his losing streak since winning the Australian Open: 7-6 (2) and 7-6 (4) in 2h: 22. Play today (18:30, TDP and #Vamos) for the third time the final in the capital of Spain ... and the other two won.
Djokovic waited for Nadal ("I'm looking forward to playing against him", he said), but will face Tsitsipas, who despite having played 11 games in 10 days before being measured with the Spaniard (between Estoril and Madrid seven singles and four doubles, the last on Friday at dawn), did not accuse the tired and surprised with a compedio wonderful resources and a devilish speed from 1.93 in height. He will dispute his second Masters 1000 final (lost against Nadal in Toronto 2018) and is leader of the year in victories (27) and titles (2, like Federer, Thiem and Garín) . Great future his. Tsitsipas and Nadal are now waiting for Roma and could be crossed again in semifinals, with permission from Federer and Thiem, their possible rivals in the quarter.
Photos from as.com