Thus comes the Efes: last to fight for its first Euroleague
The Turkish team, led by the controversial Ergin Ataman, will play the third Final Four in its history. His opponent in the semifinals, the Fenerbahçe.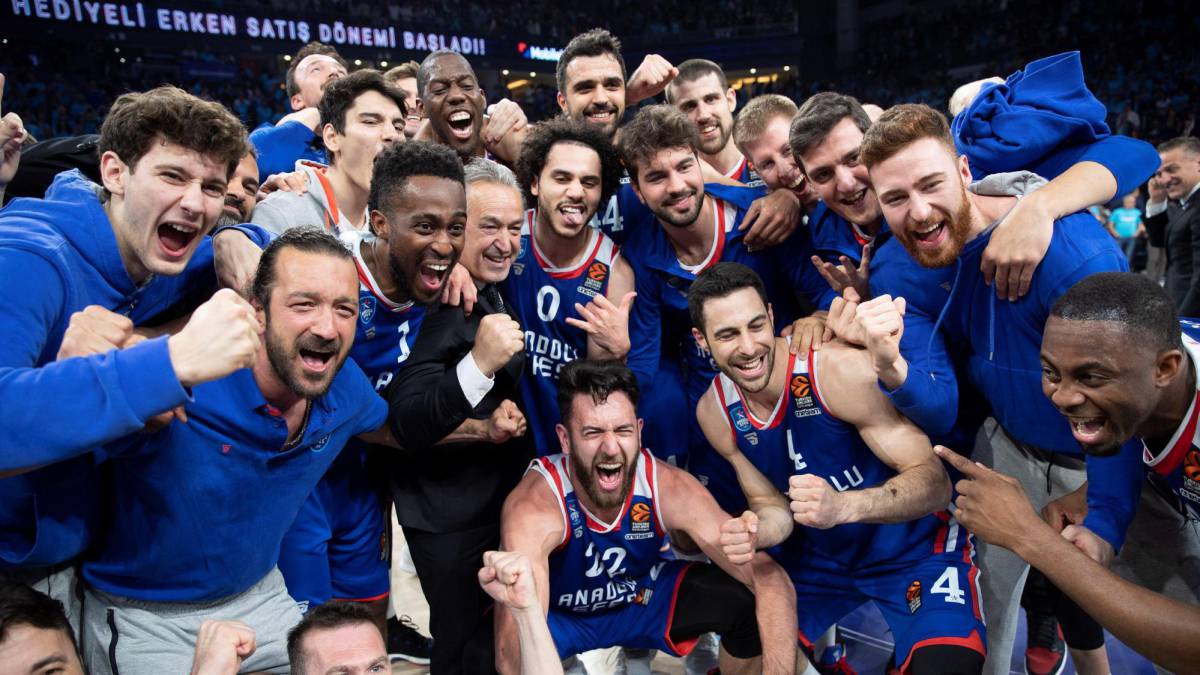 El Anadolu Efes has qualified for the third Final Four in its history 18 years after competing last in Paris. And he did after beating in the quarterfinals and after five games at Barcelona. His rival in the semifinals of Vitoria will be the Turkish giant: the Fenerbahçe, his neighbor in Istanbul and one of the great dominators of the maximum continental competition in recent years: Obradovic's have participated in the last four final rounds uninterruptedly and won the one of 2017.
Anadolu Efes: the dream of lifting his first Euroleague
El Efes has never achieved the Euroleague and is facing one of his best opportunities after a spectacular growth, which has raised him from last place in the standings last season until the fourth, with duel and triumph in quarters against Barcelona. And it has done it with a radical change of image: nine highs in summer, among them, Shane Larkin, Vasilije Micic and Adrien Moerman. Also Rodrigue Beaubois. Many points that put the Turkish as the fourth best attack of the competition (85.4 points) , the first in what we have been in the postseason (80.2). The five quarters match, placed them as a rebounder (30.6, 2nd in the ranking) and in the assessment (95.8, 1º). The army of the controversial Ergin Ataman awaits with the knife between the teeth.
The star - Shane Larkin Base - 26 years - 1.80
The American returned this season to the Euroleague after a new and frustrating stage in the NBA. In Boston he averaged 14.4 minutes on average in 54 games and decided to return to the Old Continent, where he had a great year at Kirolbet Baskonia. He is fast and intelligent, has a good hand from the perimeter (42.4%) ... and has set a spectacular series against Barcelona: ended with 19.6 average points in the five games, the best average of all quarter finals.
Photos from as.com