This is the classification of the Titan Desert 2019
Josep Betalú prevailed in the desert of Morocco for the fourth consecutive edition while Anna Ramírez achieved her third victory in the general classification.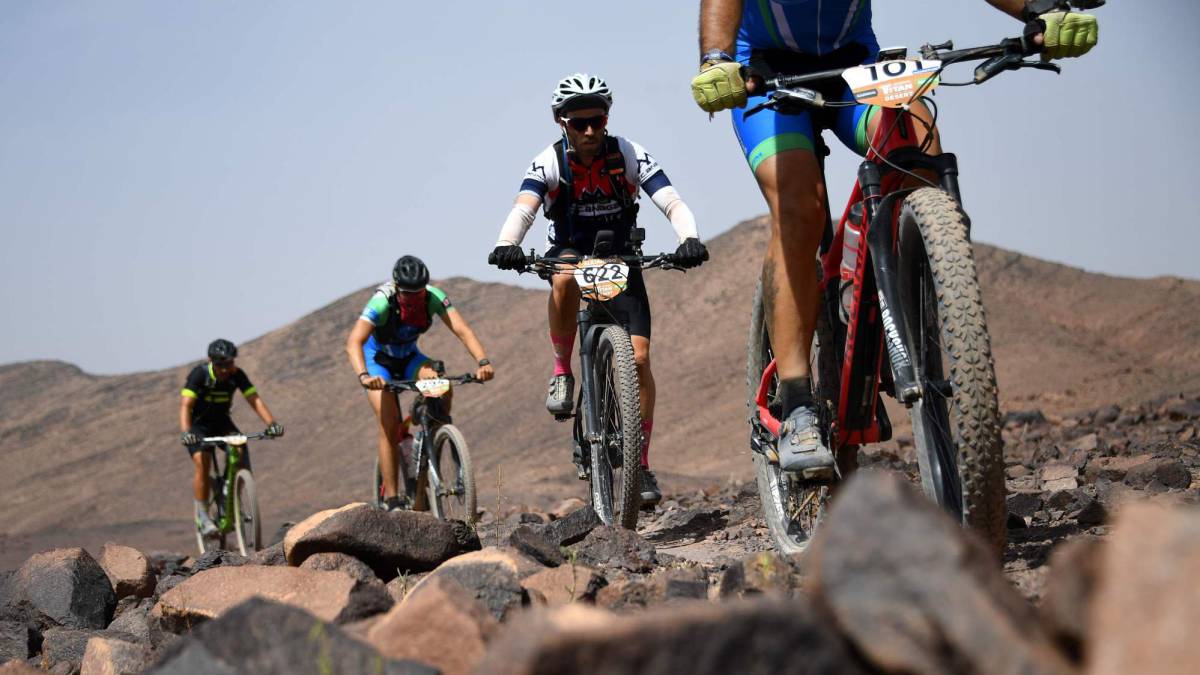 'The Daka of the bicycles' came to an end. Five stage winners in five different stages, since the one on Tuesday was neutralized in tribute to Fernando Civera, who died the previous afternoon in the second stage. Josep Betalú, Roberto Bou, Carrasco, Sylvain Chavanel and the tandem formed by Font-Ávila achieved partial triumphs in this edition. In girls, victory of Anna Ramírez, winner in 2015 and 2017, won in the five stages and did not give option to Ramona Gabriel, winner in 2016 and 2018.
Male Classification
1º Josep Betalú, 18h 12 minutes
2º Guillem Muñoez, a 3: 20
3º Duenas Moses, 5: 064,444,444
4º José Luis Carrasco, 8: 474,444,444
5º José Luis Gómez Miranda, 9: 29
6º Tandem Avila / Font, 9: 58
7º Haimar Zubeldia, 10: 08
8º Oscar Pujol, at 11: 42
25º Sylvain Chavanel, at 2h 33: 08
28º Abraham Olano, at 2h 38: 55
154º Joaquím Rodríguez, at 8h 31:31 (he suffered a five-hour penalty for skipping a control step)
Female classification
1a Anna Ramírez, 21h 18: 31444 4444
2ª Ramona Gabriel, at 24: 06
3ª Nuria Picas, at 2h 08: 28
See all classifications here.
Photos from as.com