Third goal to zero of 2019: "We show our level"
The squad considers that they did a "great match" against Atlético and that this is the true level. "We have grown and we have remade ourselves," said Melendo.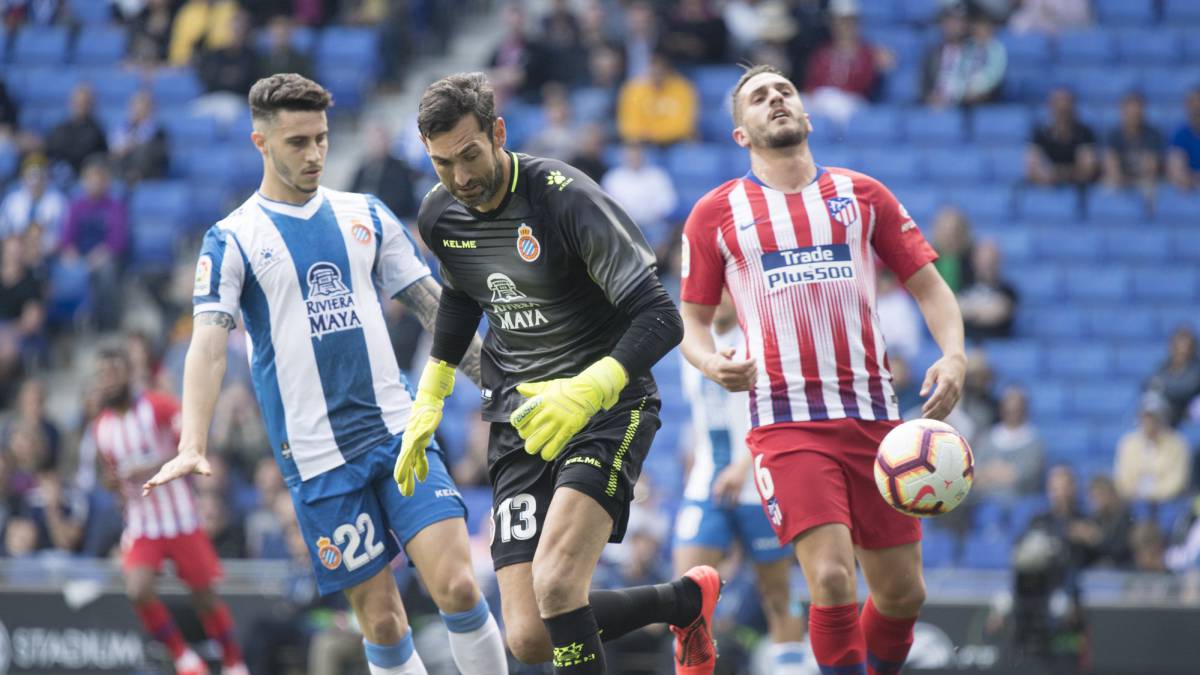 Another of the always positive notes of the matches is not to receive goals, a fact that affects more the self-esteem of the players than productivity, because the result of 3-0 was overwhelming. But in a Espanyol in which to conserve the advantages had become a chimera, to leave the goal to zero is at least news. In fact, it is the third time in the 22 meetings that have been played in this 2019 in which the of Rubi get it.
The first of them was, interestingly, in the first game of the year against Leganes. A 1-0 by Borja Iglesias gave the three points, while the blue and white defended tooth and nail the advantage. The second draw was 0-0 against Valencia in Mestalla, 11 games ago. A match with record of rival centers, but that certified the defensive improvement of Espanyol in this second round.
In these 22 games, the Blue and Whites have received 33 goals, an average of 1.5 per game. In the previous 19 meetings he received 26 points, a slightly lower average.
The squad had a great time
Everything was happiness in Espanyol after the victory against Atlético and the "partidozo", as defined by Óscar Melendo, who scored . "We want to go to Europe and we have it close. The team grew and has been redone, "he said. Esteban Granero believes that the 3-0 and the development of the match is a sample of "the level of this team against a very complicated opponent. We played a very complete game, we enjoyed both the players and. We have a level for many things ".
The Spaniard himself pointed out the keys (" the technicians guessed right where we had to do damage and the players were fine "), while Adrià Pedrosa also contributed another vision of the match and its qualities as reflected in the 1-0. "We enjoyed the ball especially in the second half, my parents helped me get out like that, I have that innate speed and I can get away from the rivals, I try to exploit." Melendo was also the protagonist with another great match and with an assistance to Borja Iglesias. That is his great virtue: "I try to help the Panda and all the forwards, it's my job and I hope to continue like this" .
Photos from as.com