The Zion effect: the Pelicans ring goes from paying 300 to 1 to 25 to 1
In the Westgate Las Vegas SuperBook hotel and casino bets, the New Orleans franchise has gone from last place to tenth in the fight for the title.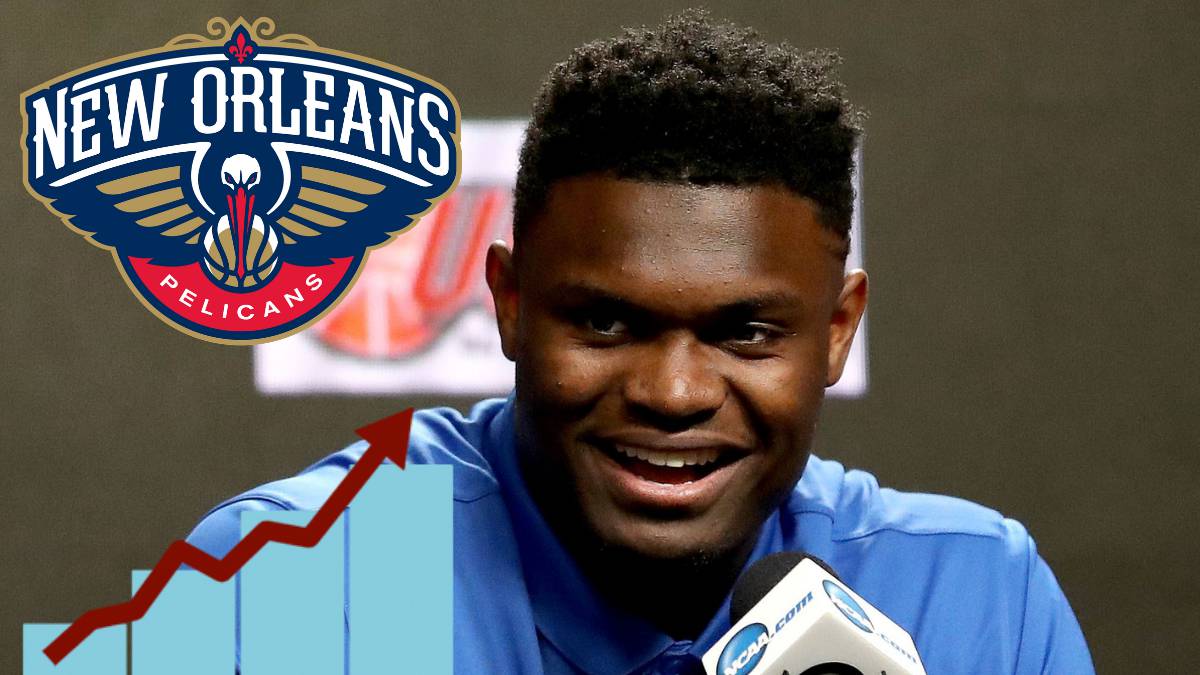 They have not chosen him yet and the effects of Zion Williamson in New Orleans are already noticeable. Until tonight the hotel and casino Westgate Las Vegas SuperBook, one of the most famous places in the city for sports betting, placed the Pelicans in the last position to win the NBA next season. His ring was paid 300 to 1. But with the fortune of the draft lottery on his side that has completely changed.
After taking the first election the title of New Orleans is now paid 25 to 1, which puts them in the tenth place among the favorites raising 20 hit positions. And all only before the more than probable landing of Zion in the city of Louisiana. "We think that Anthony Davis is much more likely to think that maybe New Orleans is not such a bad place now that they can have Zion," Westgate director John Murray told ESPN to explain this sudden change in odds. .
The Memphis Grizzlies, who also paid 300 to 1, have been paid 100 to 1 after taking the number 2. Those who have not changed their quotas (16 to 1) are the next two to choose: New York Knicks and Los Angeles Lakers. As for the first, this is what Murray said: "We're not going to increase the Knicks' winning options yet because with this cast of the draft the option of Kevin Durant arriving can be reduced" .
In the betting page DraftKings is favorite to be chosen number 1 in a -2500. That is, to win 100 dollars you have to bet 2,500!
Photos from as.com