The women's US Open pays homage to Celia Barquín
The Iowa State golf team published a photo of the box office that the tournament has dedicated to the Spanish golfer, killed while training last September.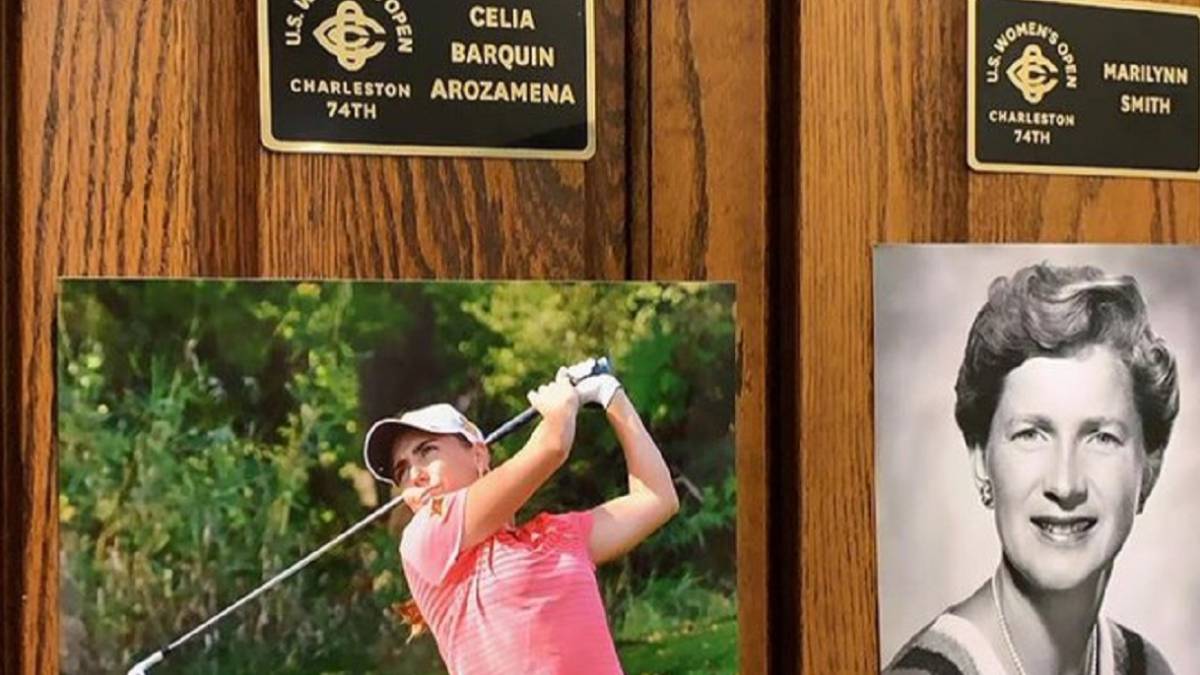 This Thursday kicks off at the Charleston Country Club the US Open Women's Open, one of the most important dates in women's golf that will bring together the best players of the world circuit until Monday, June 3.
4
Before the start of the tournament, the Association of Golf United States wanted to pay tribute to several golf figures, including the Spanish Celia Barquin, killed while training in September 2018.
Barquín, which last year played this tournament after overcoming the previous phase (failed to pass the cut to fight for the title, has been remembered with a box office with its name, a gesture that has spread the golf team of the University of Iowa State, known as the 'Cyclonitas': "Thank you the United States Golf Association for dedicating to Celia a box office this week at the US Women's Golf Open. "
Celia Bar's box office who appears next to the one of the legend Marilynn Smith, one of the founders of the LPGA and member of the World Golf Hall of Fame that passed away the past month of April to the 89 years.
Photos from as.com