The VAR will operate in mobile units in four games of the penultimate day
It already worked from a mobile unit when it was used for the first time officially in a match of a Spanish competition: the Supercopa of 2018.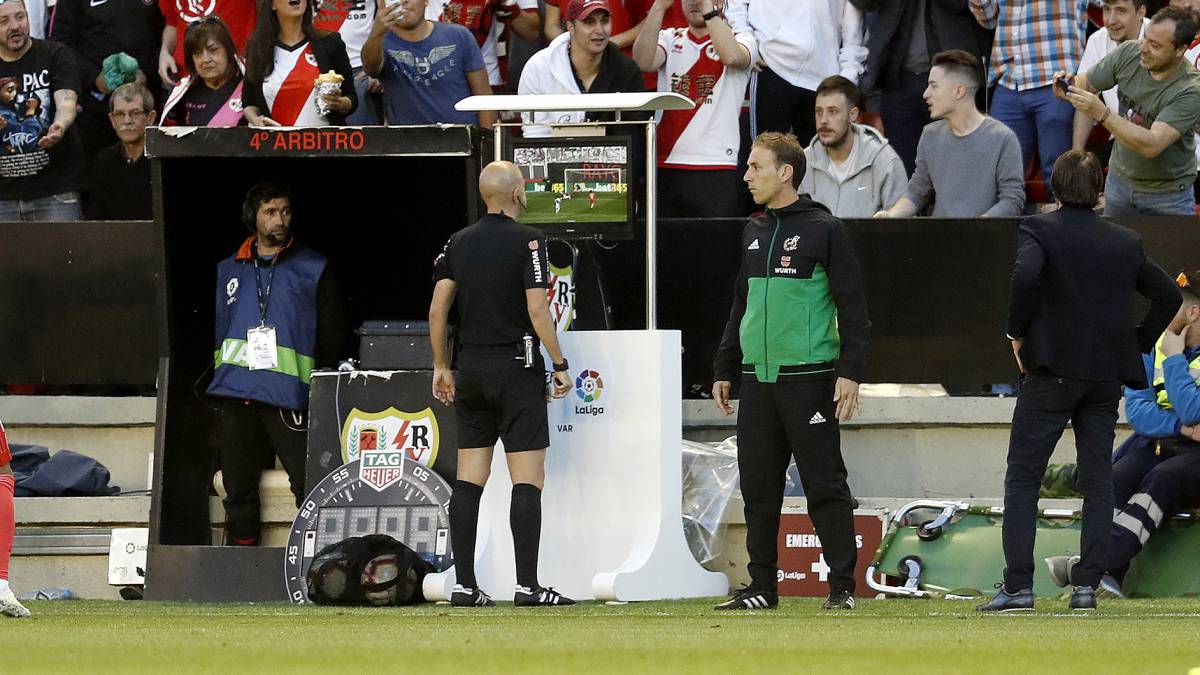 All the games of the 37th round of LaLiga Santander will be played at 18:30 this Sunday, May 12. The schedules have been unified because in all there is a team involved in the fight to get into the Champions League, Europa League or the permanence.
This has presented the problem that there are not enough VOR rooms in Las Rozas. Since they only have eight and will play up to ten matches simultaneously. To correct it, this tool will be used from mobile units in four games. This route was used in the Supercopa de España, held in Tangier, and Sporting-Valencia, in the first leg of the Cup eighth, first match of this competition in which it was used. El Molinón, which hosted that Cup match, was not yet ready for the VAR, as in Segunda it will not be implemented until next season. Using the mobile units with the VAR in the vicinity of the stadium is the same modus operandi that UEFA uses for the matches of Champions.
The criterion of selecting which are the stadiums in which the video arbitration is used from a mobile unit and not from La Rozas corresponds to LaLiga and not to CTA. Those fields whose exteriors have more facilities and in which they have given more technological problems throughout the season will be chosen.
It has been decided to use six of the eight VOR rooms so as not to overload the system. Although the reliability of the mobile units is lower compared to that of a facility like the one that counts the CTA in the Ciudad del Fútbol de Las Rozas. In the Champions League, in the round of eighth between Schalke and Manchester City, Del Cerro could not go to the screen for communication problems and had to signal a penalty on the recommendation of his partner in the VOR.
Según revealed the Sports Carousel of the Cadena Ser, even in three Primera matches this season, there were sections in which the referee whistled blindly, without receiving instructions from the VAR. In addition, in the Leganés-Athletic of the day 34, the start of the game was delayed until five minutes due to problems with the communication between the VOR room and Iglesias Villanueva, field referee of that meeting.
As a novelty for this day, in the beginning of all matches must be simultaneous and also the resumption after the break, LaLiga will expand to three matches in which it will use type A production technology, with 27 cameras used in the Real Madrid and Barcelona matches.
Photos from as.com