The Toyota of Alonso will be ballasted in the 24 hours of Le Mans
The Compensation of Technology (EoT) used to reduce differences with the rest of LMP1 establishes that the two Japanese hybrids will run with 10kg more in France.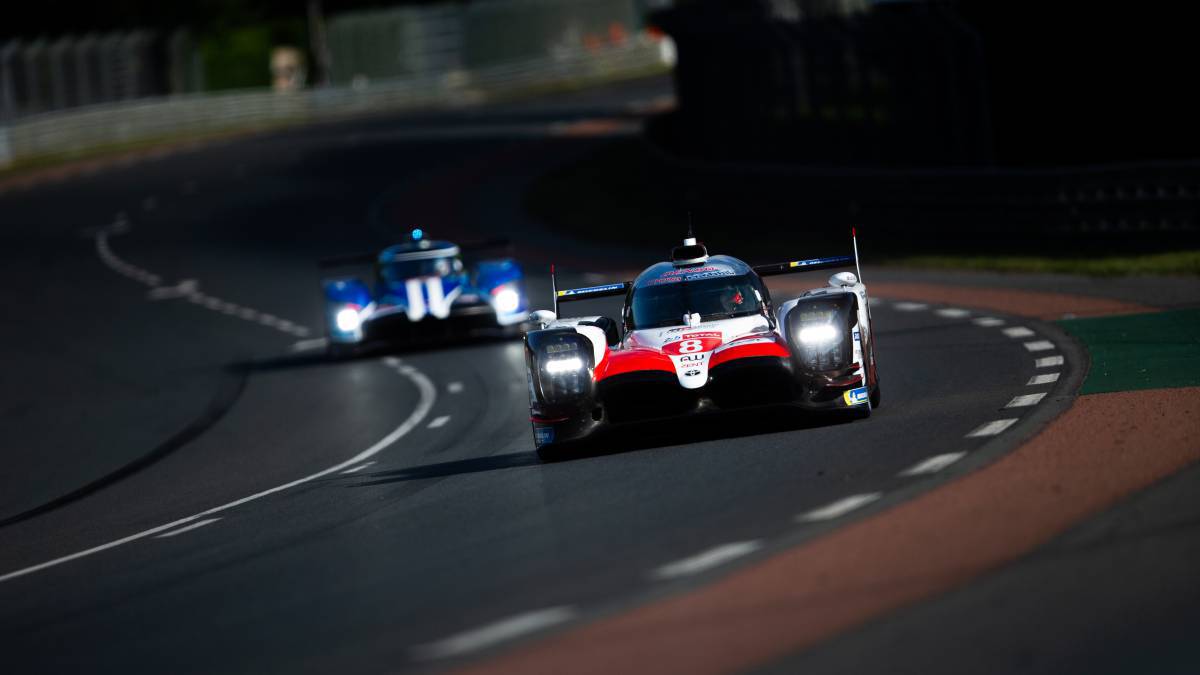 The World Resistance (WEC), in order to equalize and make racing more competitive, will use the Technology Compensation (EoT) to ballast the two Toyotas LMP1 that compete in the contest, and that dominate the classification, facing the last test of the calendar: the legendary 24 of Le Mans.
Y the 'punishment' that will receive the two hybrids of the Japanese house will be about 10 kilos. In terms of chronometer it would result in a loss of between half a second and a second per turn. With this the WEC seeks that the rest of LMP1 that compete against Toyota, the only official manufacturer in the World Cup, have more options. And at this point we must remember the differences between the Toyota # 7 and # 8 with the rest of competitors in the last edition of the 24 Hours of Le Mans to put in value that loss of time that will be the ballast. The Spaniard's car, which he drives with Buemi and Nakajima, left his fastest lap in qualifying at 3: 15.377. The other Japanese car, driven by Conway, Kobayashi and Pechito López, rolled in 3: 17.377. And the first of the mortals, the first LMP1 after the Toyota was the Rebellion # 1, with a time of 3: 19.449. That is, between the first Japanese car and the first LMP1 not supported by an official house was 4.072 seconds.
Ya in the presentation of the test Pierre Fillon, president of the Automobile Club de l'Ouest (ACO), organizer of The race, and Vincent Beaumesnil, director of sports, warned that their engineers are working to reduce the differences between cars: "The Toyota is still the most sophisticated car, there is no doubt, this does not make things easier for private teams. technicians have made many calculations, the gaps were still significant in 2018 and will be corrected this year. " Said and done.
Así the things, the new minimum weight with which they will be able to roll the Toyota will be of 888 kilograms, whereas the rest of the private LMP1 will have a minimum weight of 833.Y some restrictions could still arrive in more from the point of view of consumption of gasoline.
Photos from as.com