The TAD fails in favor of De Marcos three months later
The arbitration body has ruled in favor of Athletic, who was still determined to erase the second yellow shown to De Marcos in the match against Barça.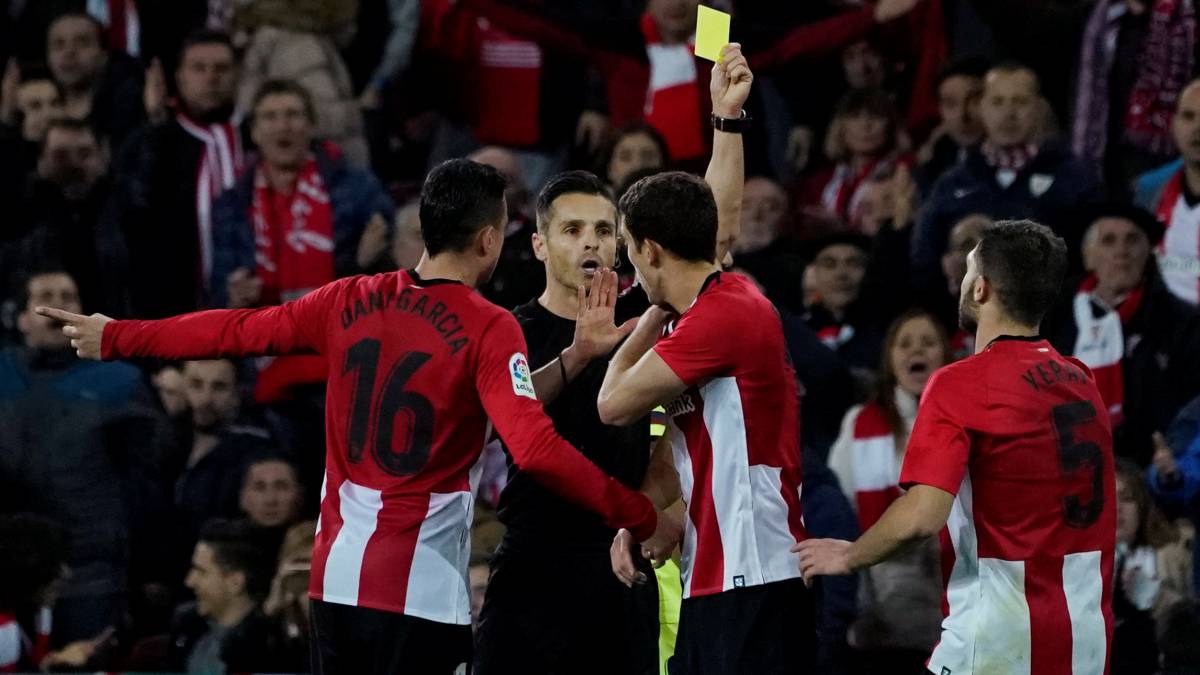 Although three months later, the Administrative Court of Sport (TAD), the last body that decides, has ruled in favor of Athletic, which remained stubborn with its relevant allegations to erase the second yellow card shown to Oscar de Marcos in the match against the Barça played last February 10 in San Mamés. A more moral insistence than effective at this point. It was a nonexistent hand that led to the expulsion to the side of Laguardia by Del Cerro Grande, which was inflexible and was wrong despite the complaints and astonishment of the brave rojiblanco lateral, one of the cleanest of the template. Marcos missed the match against Huesca.
Before, the Competition and Appeals Committees shelved the allegations presented by the Athletic. Del Cerro Grande wrote in the minutes that he was warning him for the second time (minute 90) because of "playing the ball with his arm, cutting a play by the opposing team, avoiding a promising attack" . In his claim, the Athletic argued that the ball struck "in the upper back", as it is clearly seen. After the refusal of the two entities (Competition and Appeal), who understood that De Marcos played "the ball with the arm and not the ball hit him in the shoulder or back", the CAS falls into account and clear that "it is not inferred that the ball touches the arm, but the shoulder or the back" . A resolution more moral than effective.
Photos from as.com