The resurrection of Marc who carries the Raptors
After being much discussed after his two bad first games against the Bucks, the Spaniard has become the key piece that everyone expected.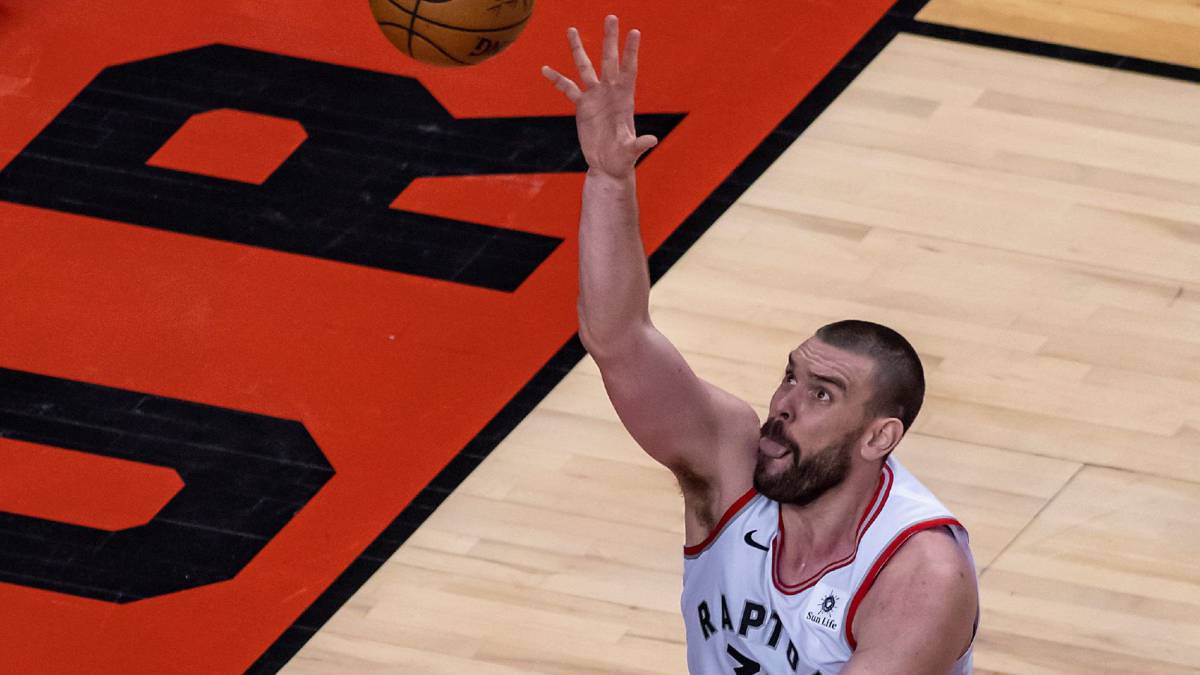 At the end of Game 2 in Milwaukee, in which the Raptors lost by 22 points,
many accusatory glances turned towards Marc Gasol. His first two games against the Bucks had been bad, very bad.
In attack he did not stop failing and in defense he had lost all the prominence that makes him such a special player. The rumors talked that Nick Nurse was considering leaving him in the dock for Game 3 in favor of Ibaka, to have a quintet more agile than could face some Bucks that until then had the tie where they wanted. But Nurse never came to sit Marc and the Spanish thanked him in the best possible way. Returning to be an indispensable player for the team. His performance in the last two matches has been key to the Raptors are alive again in the tie.
In Milwaukee he averaged 4 points, 8.5 rebounds, 3 assists and 1.5 blocks, with a -13 total on the court and an awful 3/20 series on field goals. In Toronto his numbers have been 16.5 points, 8.5 rebounds, 7 assists and 3.5 blocks, with a total of +7 on the court and 11/21 in field shots.
Those are the numbers, which speak for themselves And what do the images say? What has really changed Marc in these two games? For starters,
is beginning to win the confrontation of Brook Lopez
, which until now had been the only pivot that had taken the colors in these playoffs.
It is also being more efficient from long distance, but the most important thing is that choosing to do more things
. Something that seemed to have forgotten and that activates their ability to play. For example, assisting Kawhi in simple actions of low-post high post. Or creating blockages for Siakam by working on smaller defenders such as Mirotic and Ilyasova. It has also been seen one of its great virtues:
the ability to generate offensive situations beneficial to their peers. This point is very important, since it takes a lot of burden from Lowry and Kawhi
when it comes to disarming a well-built defense like the Bucks. It seems that Marc has overcome his worst moments, although that does not mean to forget them:
"In the second game I allowed my frustrations for the offensive game to affect my defense and that was what really made me turn the situation around ... That's life, right? They knock you down, get up and try to do better "
, commented tonight after the victory. There is no doubt that he has improved and all Toronto celebrates.
Photos from as.com