The rain interrupted Ímola's career: Rea went without a triplet
After repeatedly postponing the decision to run or not, Race Management canceled the second leg of Ímola, weekend in which he dominated the Kawasaki with two wins.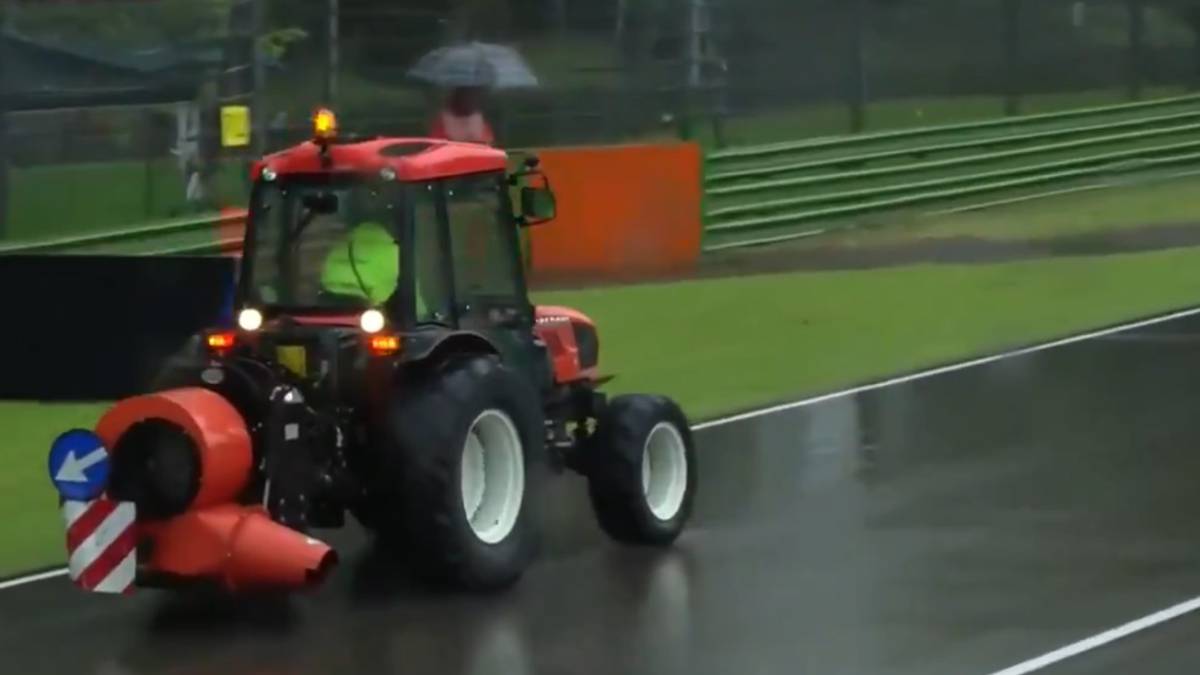 Not had them all with Alvaro Bautista after the Warm Up. The leader of the World SBK commented after testing the puddled track of Ímola which was "impossible to run", while Chaz Davies, his teammate, commented that the problem was not was the water: "are the walls" .
Dirección de carrera declared the race in the wet, while the riders decided whether to run or not. Gregorio Lavilla postponed the decision, while Rea, current champion was supporter of running. His great weekend, with victory in race 1 and the Superpole Race, in the Autodromo Enzo and Dino Ferrari brought him closer to the leadership of Bautista, and each race that passes, the time to reach the first place is reduced. Pit road Northern Ireland, accompanied by Guim Roda, lamented, beating and cursing the decision to return to the garage. It was clear. Kawasaki wanted to run, Ducati did not. And the fans, most Ducatists, also wanted show.
Finally Race Direction decided to cancel the second, as it felt that the safety of the riders was not guaranteed. The Imola chicanes and the areas where small streams formed were able to Rea's desire to run. And that it was tried to dispute the race until the last moment, even with a tractor with a blower to try to evacuate the water. But finally Rea could not qualify for his first triplet of the season
It is the second race that his suspension so far in the Superbike World: in Assen it was decided to postpone the race from Saturday to Sunday and eliminate the short race, while in Ímola has been the second race that has not been contested. In total, thirteen of the fifteen scheduled races have been run and with suspensions have remained in the air 37 points, when the distance between Bautista and Rea is 43: 263 for the Spanish and 220 for the Northern Ireland.
The next stop of the Superbike World Championship will be that of Jerez, the weekend of June 7-9.
Photos from as.com