The Olympic calls Rodrygo and Santos asks to be released ...
It has been summoned by the Olympic of Brazil for the dispute of the Tournament of Toulon between the 1 and the 15 of June. But Santos wants to have him on those dates.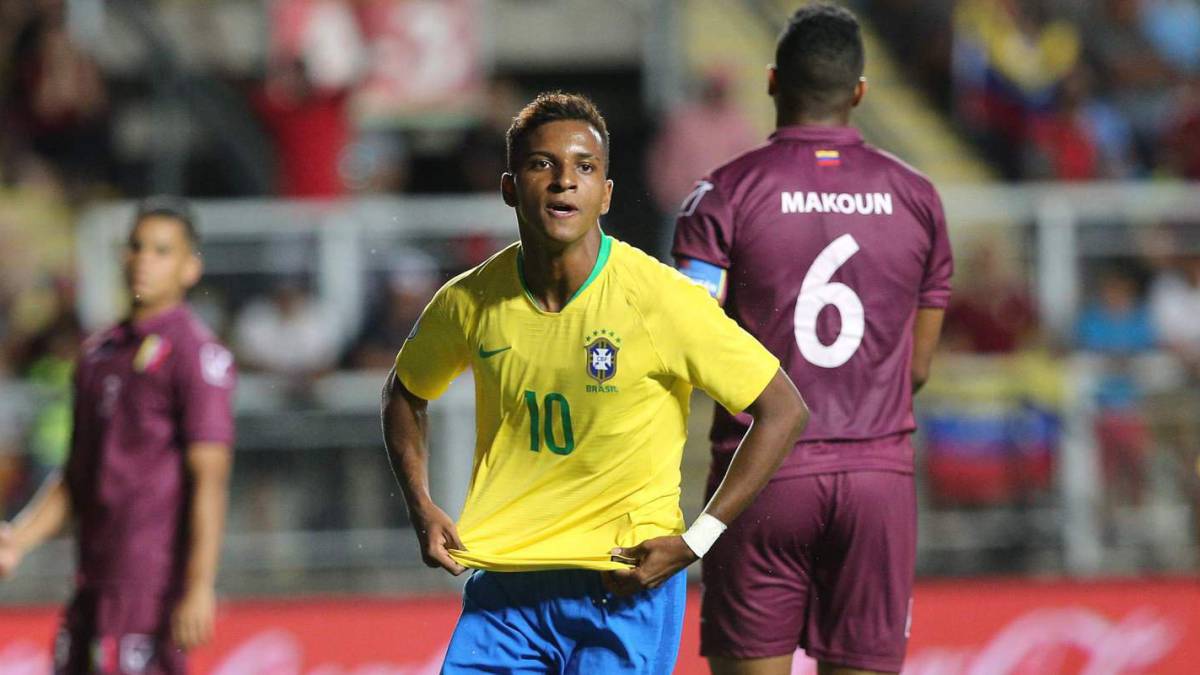 Rodrygo has been summoned with the Brazilian national team for the June match of the Maurice Revello Tournament, known colloquially as the Toulon Tournament. The Santos striker, who will join the discipline of Madrid in the next preseason, will be in theory one of the mainstays in the attack of the Brazilian team, which will play in the group stage against Guatemala (in Aubagne, on June 2), France (in Salon-de-Provence, on 5-J) and Qatar ( in Vitrolles, on 8-J). Although we say in theory because their competition in the French tournament is not confirmed: Santos has already requested the CBF to release Rodrygo.
There are 12 teams participating in the tournament in the south of France. The three group champions and the best second will go to the semifinals and will fight to enter the final, which will take place on 15-J.. Rodrygo is accompanied on the list by other LaLiga names such as Emerson (Betis) and Douglas Luiz (Girona) . The Brazilian Olympic will move to Marseille on May 27, so Rodrygo would have, at most, three more matches with Santos: he plays in the early hours of Wednesday to Thursday against Atlético Mineiro; the 19th, against Palmeiras; and the 26, in which it would be his farewell at home against the International. If Brazil fell in the group stage, it could also play 13 against Corinthians.
But Santos' intention is for the CBF to free the player so that he can participate in four other games of which he is still his team: on June 2 against Ceará , on June 7 against Atlético Mineiro, on June 9, again against Atlético Mineiro (two league games and one Cup match) and the 13, against Corinthians. If the Federaçao agrees, Santos can enjoy Rodrygo at least a little more.
Photos from as.com