The new McLaren works, although there is work ahead
Solve the problems of overheating of the rear tires, the main concern in the post-Grand Prix tests in Spain.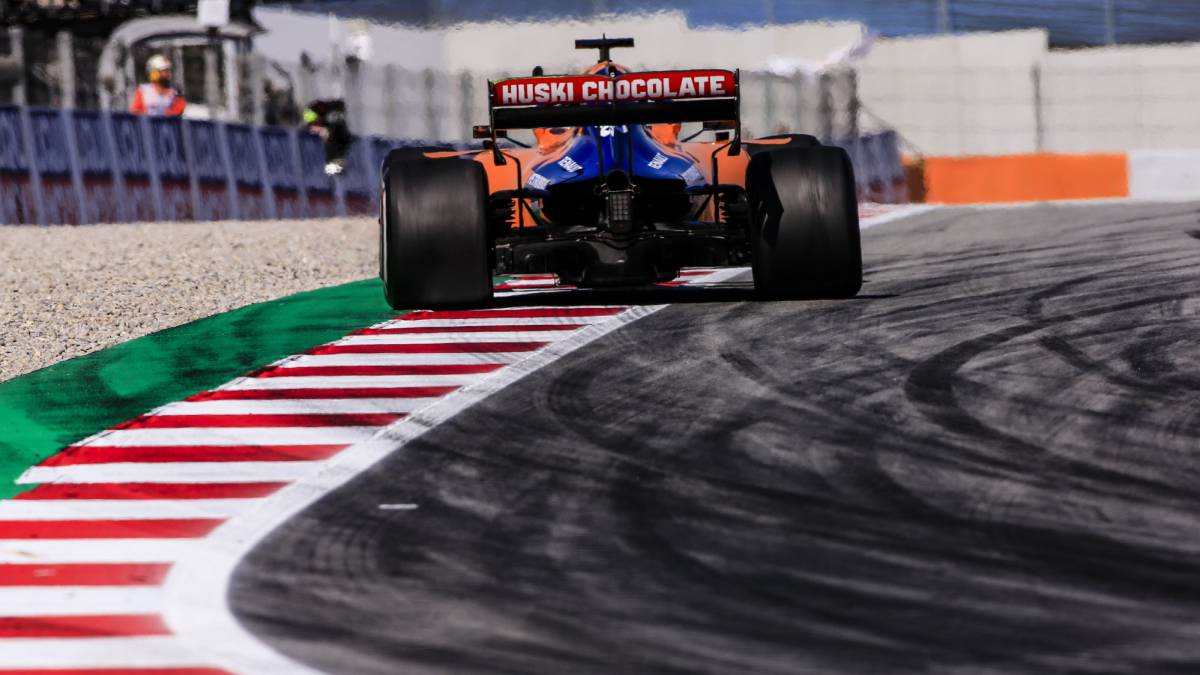 Historically, the Gran Prize of Spain has always started a new phase in the Formula 1 World Championship. The proximity of the Circuit Barcelona Catalunya facilitates the premiere of the first great improvement of the season, once the weak points of the cars in the the different factories of the equipment.
McLaren has not been an exception and the MCL34 of Carlos Sainz and Lando Norris has exhibited this weekend a renewed aerodynamic package that has included a new front wing, bargeboards, engine cover or rear spoiler, between many other pieces.
A remarkable development, for improving the balance and performance of the car, which has worked as expected in Woking, although the southeast of Britain are aware that they must polish some details to continue leading the 'F1b ' Mainly, the overheating of the rear tires.
A setback that has been found mainly in the third sector of Montmeló, the slowest and twisted that resembles Monaco, Hungary or Singapore, where Norris and Sainz had to lift the foot of the accelerator but they wanted to go beyond the limits of the track, yielding important decimals in their dispute against Haas or Toro Rosso.
"We have to recognize that Haas and Toro Rosso looked stronger than us in terms of pace," assured Andreas Seidl after the test on the banks of the Besòs. The good news for McLaren is that Sainz, Norris, Sérgio Sette Câmara and Oliver Turvey have two days of testing this week at the Circuit Barcelona Catalunya to mitigate this mishap with a view to future tests of the 'Great Circus'.
Photos from as.com