The NBPA comes to the defense of Kanter, censored in Turkey
The players union, like the NBA itself, has defended Kanter from censorship from Turkey and after the mockery of Nuggets fans.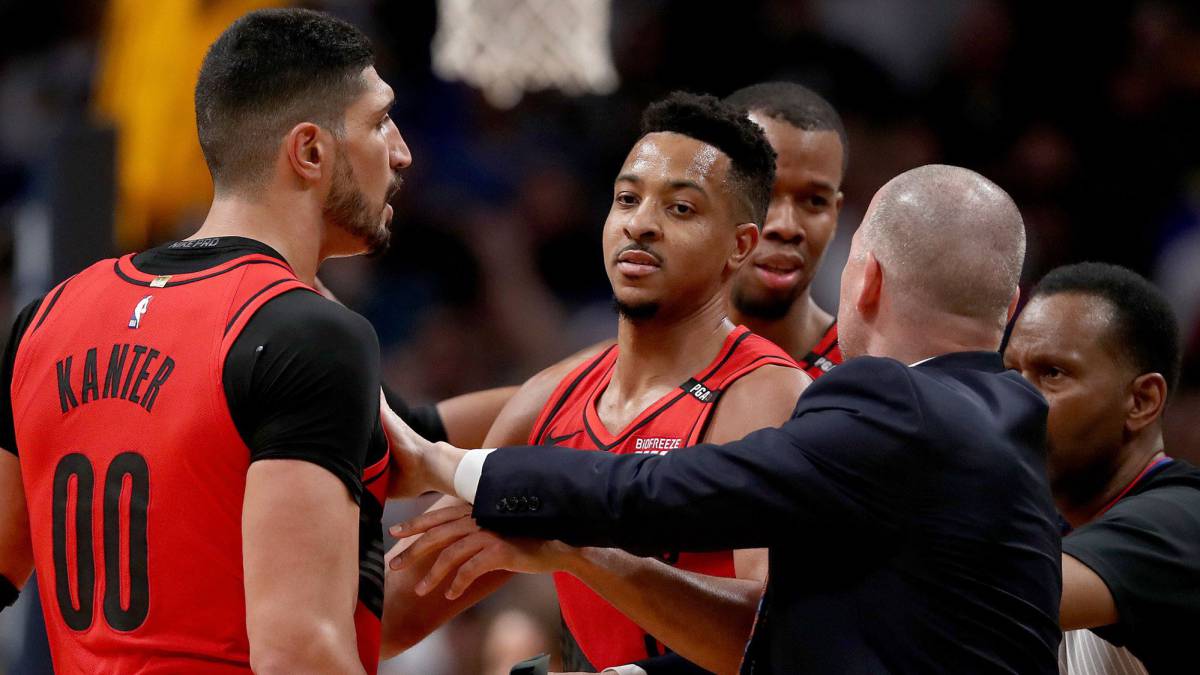 Enes Kanter, one of the determining players in the series between Nuggets and Blazers that is currently played in the NBA Playoffs, is again in the eye of the hurricane for more political than sports issues.
The center suffered in the second game, played at the Pepsi Center in Denver, the joke of some fans of the rival team: "Go back to Turkey Oh, wait, you can not!" Kanter, who is banned from entering his country for being critical of President Erdogan, responded by echoing this phrase thanks to social networks: "I would like to, but I have chosen to support Human Rights and freedom. Take control of what your fans do: this hurts. "
The center also noticed another fact: in the official account of the NBA in Turkey they were censoring . The same scheme of the matrix account was followed in the Turkish to talk about how the match had been ... but without mentioning Kanter, the only Turk in the League. In addition the player ensures that Blazers games can not be seen regularly in their country of origin: "The government controls people and that is a problem, how can you afford this?"
There have been two sharp answers. The first, from Mark Tatum (deputy vice-president of the NBA): "The Twitter account of Turkey was being managed by a local intermediary and we are going to finalize that contractual relationship". The second, from the players' union (NBPA): "We fully support that players use the platforms to reaffirm what they believe in and the principles they support." We are with Enes and, as with the other players, we will work to make sure it is treated with respect and equanimity ".
Photos from as.com