The NBA reaches Spanish football
After the news of the purchase of the Alcorcón by the owner of the Sixers, Josh Harris, we reviewed the close relationship between LaLiga and the North American basketball competition.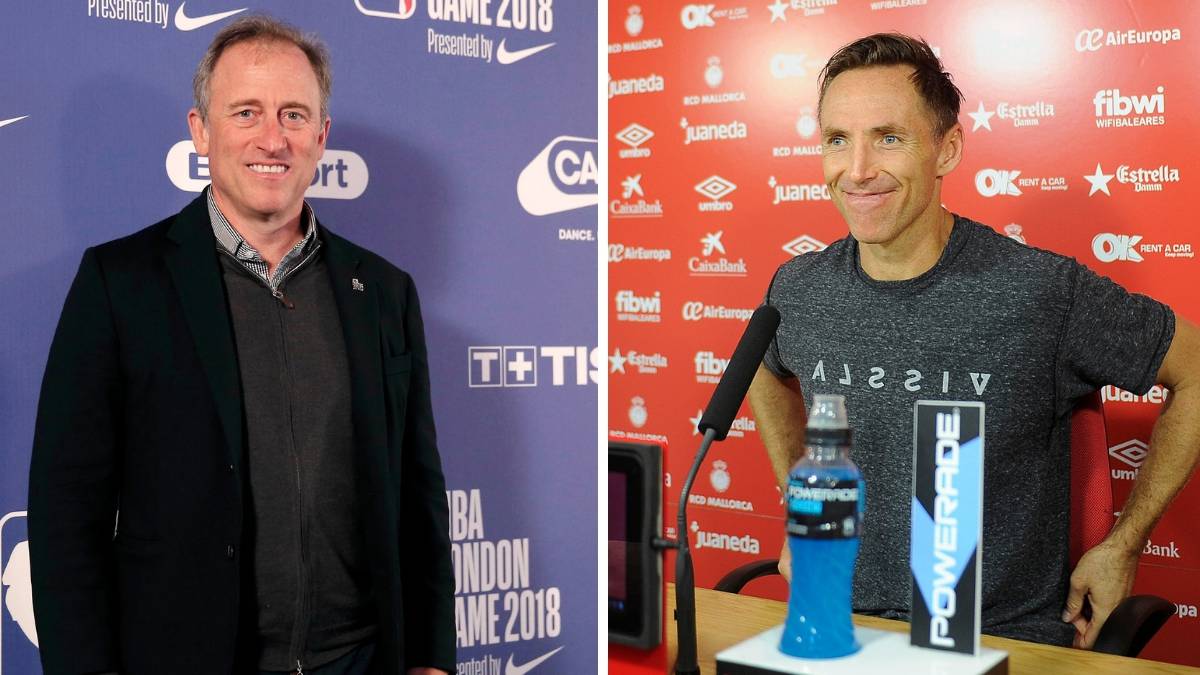 The NBA and Spanish football have a closer relationship than it seems. Two different sports that have several links in recent years thanks in large part to the Spanish Second Division. First it was Steve Nash who made the leap to Spain by being one of the members of the investment group that took ownership of Mallorca. The last to cross the pond has been the owner of the Sixers, Josh Harris, who has bought the Alcorcón, as reported yesterday by the Cadena Ser. Kobe Bryant, Nowitzki or Luka Doncic are, among many others, great soccer fans and they have left to see by the soccer fields.
But the disembarkation is not only of the NBA to the Spanish soccer. Many LaLiga players are great fans of 'basket'. The case of Griezmann is the most outstanding. In fact, the French crack of Atletico de Madrid takes advantage of any occasion, up to a penalty in the league, to travel to the United States and thus see from the flag some NBA game. Such is the liking of Griezmann to the American basketball that gave to his companions a ring of champion, 'to the NBA', after obtaining the Supercopa of Europe the past summer. Mario Suárez, Rakitic, Ibai Gómez, Lucas Vázquez and many other players of the Spanish competition have been dismissed as great fans of American basketball.
In addition, outside of Spain, Lebron James has also invested in football. In his case, he is a minority shareholder of Liverpool (he owns 2% of the shareholding) since 2011.
Photos from as.com