The McLaren revolution for Barcelona: ailerons, engine ...
The MCL34 launches an aerodynamic package in Montmeló and also a Renault power unit. The objective, explains Sainz, is to work "the balance of the car".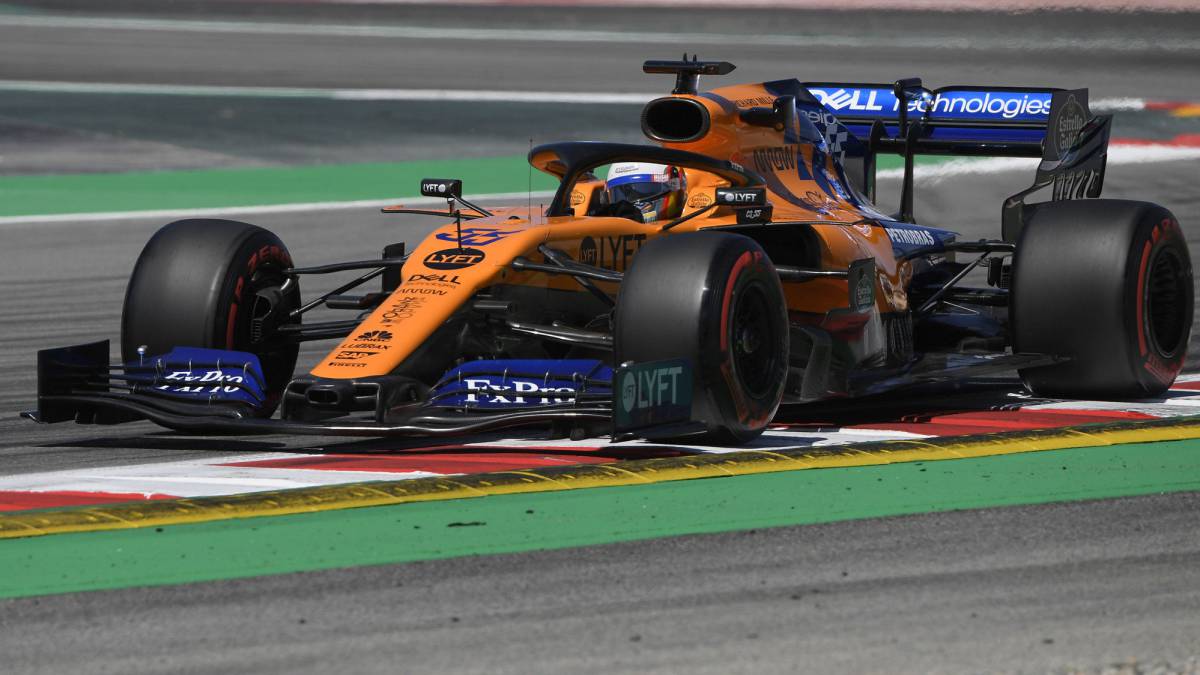 As Carlos Sainz explains, "there are improvements that do not work". McLaren knows, that in 2018 came down from the GP of Spain developing its chassis in the wrong direction, so expect that the evolutions incorporated this weekend at the Circuit de Barcelona-Catalunya yes allow the MCL34 to progress, consolidate as a fourth car in the classification of constructors and, who knows, approach something to Red Bull.
With this pack of pieces have begun to work on Friday on the track during free practice, although there is much effort since Woking from the last two months to put them now on the asphalt. It is a complete aerodynamic package that modifies practically all the appendices: changes in the flaps of the front wing, a larger rear spoiler that generates more downforce, new 'bargeboards', a flap on the engine cover ...
" With the new rear spoiler we will try to improve that last sector, in general all the evolutions go with the intention of improving the balance of the car and the benefits. But one thing is what arrives and another, what happens on the track. aerodynamic does not always work in the first round, but let's hope it does, "says Sainz. The third sector, slower and twisted, made McLaren suffer a lot in the tests of the preseason, although it is true that they went to the preseason with less downforce than usual, which made them stand out in speed.
A the pieces of McLaren are joined by Renault: a new engine that arrives in Barcelona also for the French team to correct reliability problems and that can be mounted from this weekend, although it would be the third in the Sainz account. The power unit has cut distances with respect to Ferrari and Mercedes, it could be seen on the Baku line as it was valid to win positions with rivals with better thrusters, in that battle with Honda to not be left behind on the grid. The expression that pilots usually use, " we hope the whole pack works", refers to chassis and engine. Well in the pit lane of Montmeló there are many engineers crossing their fingers to make the whole pack work, and also in the orange box.
Photos from as.com