'Jugones': the Madrid communicates to Keylor Navas that does not follow
According to the program of La Sexta and confirmed As, Zidane told the Costa Rican goalkeeper that his starter for next season will be Courtois.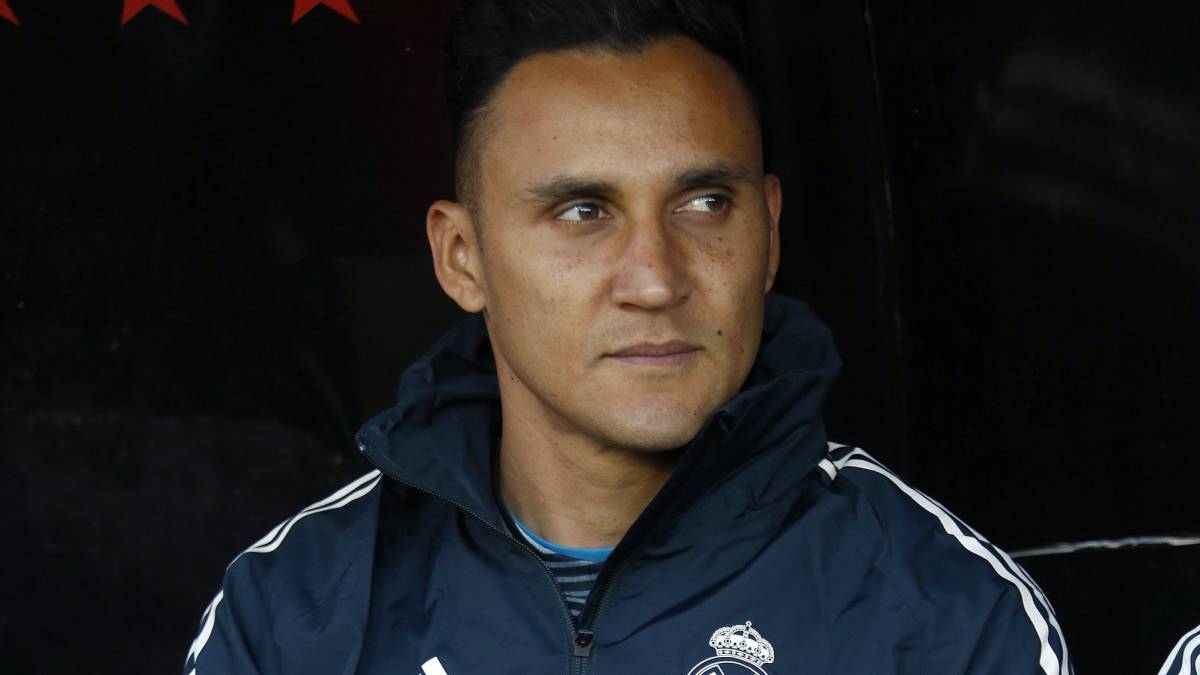 Real Madrid has informed Keylor Navas (32) that he does not have him for the next season, according to the Jugones de La Sexta program and has confirmed As. The Costa Rican goalkeeper will be the starter in the last game against Betis in The Santiago Bernabéu (Sunday 19, at 12: 00h) to say goodbye to the fans and the team.
After 5 seasons in Real Madrid, Keylor would leave with an enviable track record: 3 Champions, 1 League, 3 European Super Cups , 4 Club World Cups and one Super Cup in Spain.
Five seasons at Real Madrid
Keylor came to Real Madrid in August 2014, after Florentino Perez paid him 10 million euros to Levante. He officially debuted in the league against Elche (September 23), in a year in which he shares a goal with Iker Casillas.
In the summer of 2015 he lives a key moment in his career at Real Madrid, the fax of the signing of David de Gea no arrives and Keylor, who had the suitcase made for Manchester, remains as first choice in Real Madrid's goal, ahead of Kiko Casilla. From there, and despite having always had the shadow of a possible substitute, it becomes indisputable for Zidane and completes his spectacular record, crowned by three consecutive Champions (2016, 2017 and 2018) .
The arrival of Courtois complicated Keylor
Last summer the fate of Keylor changes with the signing of Courtois, I had long been part of the leadership of Real Madrid. Lopetegui the turn in the goal and the Belgian plays the League and the Copa del Rey, while the Costa Rican defended the goal in Champions. With Solari, Keylor was left only for Copa matches. Zidane recovered him, coinciding with Courtois' injury and it seemed that he would be his goalkeeper again, but according to the information of Jugones, the one who will have to find an exit is the 'tico', that has a contract with Real Madrid until June 2020.
Photos from as.com