The lottery beyond Zion: the 5 names that are on the agenda of all franchises
Tonight the lottery of the draft is raffled and the general objective is to take a number 1 that smells like Zion Williamson. But there is life beyond Duke's.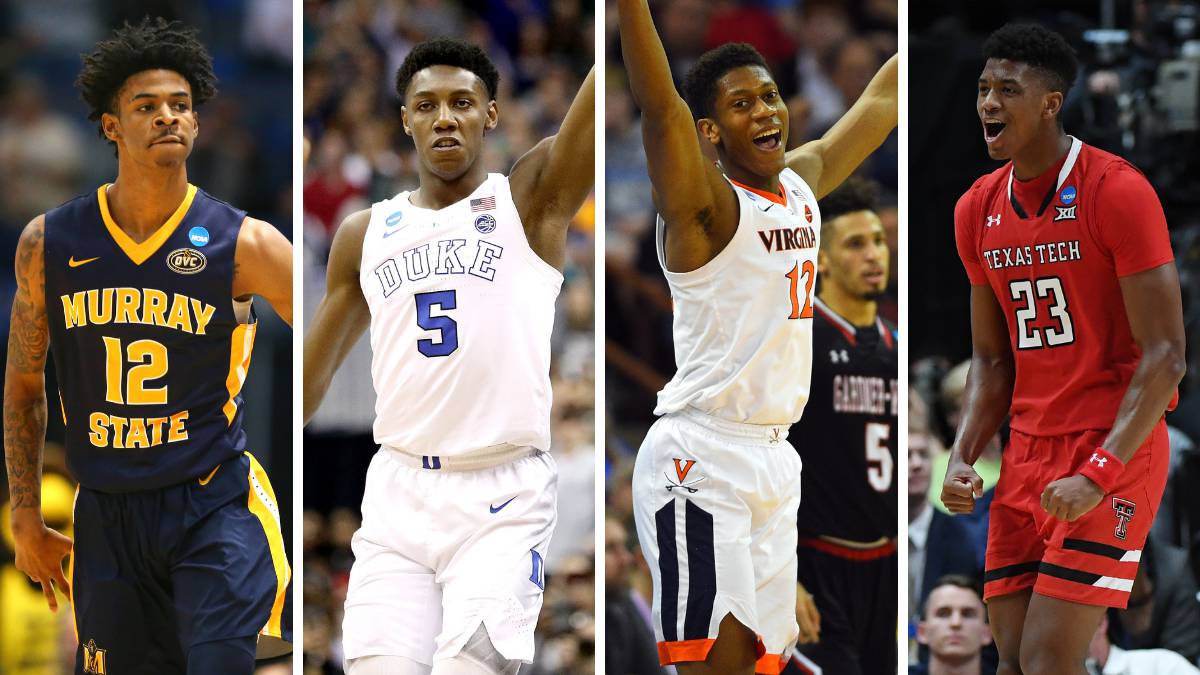 This morning (02:30 Spanish time) the lottery of the 2019 draft will be drawn in Chicago. From then on we will know exactly in which position you will choose each franchise next June 20, when the draft will be held in New York. The obvious goal: to take the number one. Something that is repeated every year but in this case can be more crucial than ever, since among the eligible players is Zion Williamson. The power forward of Duke has marveled in his first season in college and right now it seems difficult not to think of him as a project of generational player.
So all eyes will be on whoever takes that first choice. But as always, there is life beyond 1, and the franchises that remain immediately after will have to refine the shot because there are several more players who can give many years of happiness to those who choose them. These are the other five names that, in the shadow of Zion, point higher in the face of the draft.
Ja Morant (base)
His performance this season, the second pair in college, has consolidated him consolidated as one of the three best talents of this litter. There will be a debate between him and Barrett about who should be number 2, which will depend largely on who gets that choice, but everything points to what he will be. Morant has begun to realize how good he can be and, although he will make mistakes as most young basemen do, he has the chance to be a star as he matures and grows stronger.
RJ Barrett (guard / forward) )
If there is a certainty with Barrett, he will be able to score at the NBA level. And if you improve your shot in suspension and become a more associative player could be very good. After receiving initial criticism for his poor vision of the game, he made adjustments and distributed 5.4 assists per game from February 16 until the end of the Duke season. In the League there are doubts about his defense, more for his attitude than for his abilities, but there is no doubt that he will accumulate great numbers as a professional. The question is whether those numbers will contribute to winning.
Darius Garland (base)
Garland has benefited in some way from having been injured all season, since the teams have analyzed him in only four games, in which he played against a competition mediocre. What is clear is that he has a special ability for the game and the ability to eventually become the starting point of a project. In those four games he averaged 19.8 points with 11/23 in triples, delighting the scouts with his handling of the ball and his ease for one-on-one. However, its ability to carry the weight of offensive manufacturing is very difficult to evaluate. There are also concerns related to his size and athletic ability.
De'Andre Hunter (forward / power forward)
There is not much that stands out in the game of Hunter in terms of creativity. We are talking about a 3 + D combo, but in this it seems the best of the whole list. His performance in the university final as the main defender of Jarrett Culver, star of Texas Tech who left in a 5/22, was the best sample of what can become in the NBA. In the case of that game he came alive with an attack in the second half and in extra time with four triples and a few difficult baskets near the basket. It became his best offensive performance since he came to Virginia and finished with 27 points. Hunter is strong and agile, but not particularly explosive. His ability to play both forward and power forward will be attractive to teams.
Jarrett Culver (escort)
In his second year of college he improved significantly, improving his scores and plays. He evolved from being a punctual player to a star through which Texas Tech executed its attacks. His performance in the Final Four (8/34 if we put the games against Michigan St. and Virginia) and his problems in attack against De'Andre Hunter (an elite defender project) did not benefit him. NBA coaches may need to work on shooting mechanics to improve their tempo and fluency. But between his physical qualities, ball handling, passing, versatile shooting and defense, he has enough potential strengths to be a manual top-10.
Photos from as.com