The Levant is saved and almost condemns Girona to Second
Stuani ahead of a rojiblanco set that needs a miracle to continue in First. Morales and Bardhi came back from the game with their goals.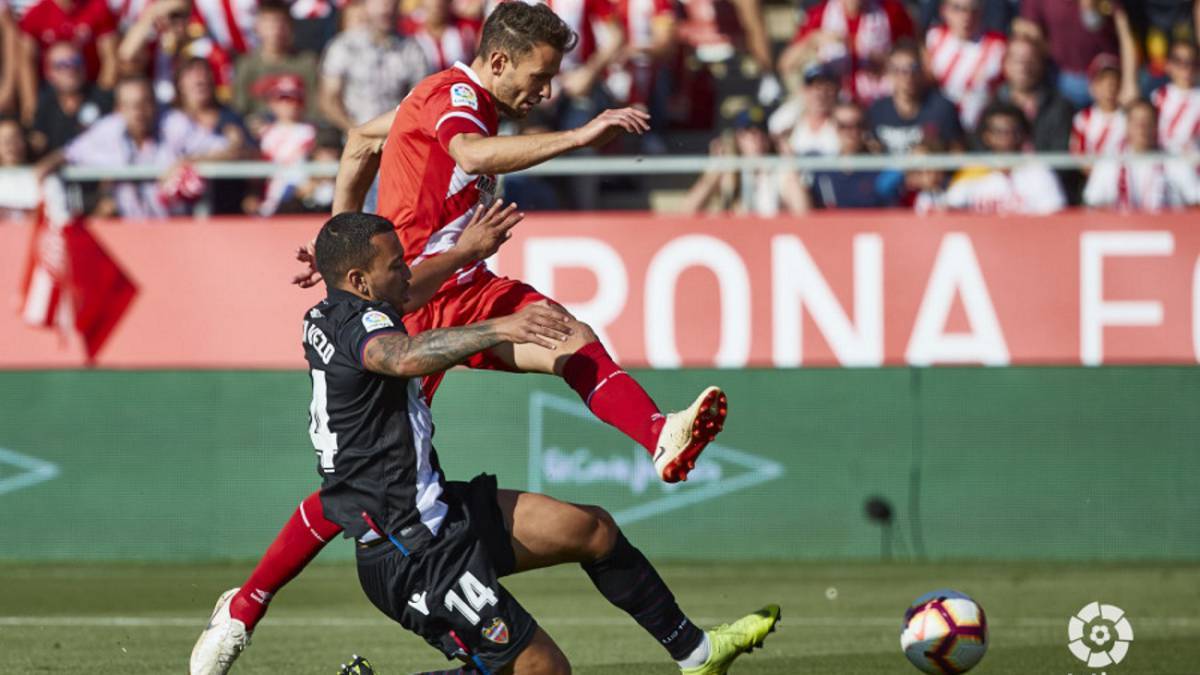 The Girona is on its way to Second Division. The rojiblanco set fell at home to a Levante that had more faith and hit. The Granotas came back from Stuani thanks to Morales and Bardhi and they smile because they will continue one more season in Primera. The Girona hit was condemnatory, Valladolid won in Vallecas al Rayo, and now needs a miracle (can only beat Celta and for that they must win in the last day at Alavés, that the celestial ones do not add at home against the Lightning and to overcome a -6 in general golaveraje because the individual is tied) .
The Girona ran into the Levante at the start of the match, the defense granota made mistakes for lack of tension, but it was missing punch. To the set of Paco Lopez either the injuries in less than 20 minutes of Toño did not help (it fell in the first action of the party) and Robér Pier, but it did to him and kept him in the duel Aitor. The goalkeeper was a sure and doubled Stuani and sank a Lozano who did not know right, the goal intervened in an exceptional way, with a header from inside the small area. With the passage of minutes, Levante was getting into the game thanks to the gallops of Morales on the left, but it was the team from Girona who had to deal with the pressure to win. And so it was demonstrated in actions in which there was more heart than head. Portu had some good chance to score and the appearances of Valery on the right were always dangerous, but there was no success.
Ya in the second half, Girona seemed to have lost pace and the minutes ran at breakneck speed. But that was when Stuani appeared to unleash the madness in Montilivi. He caught a rebound from Aitor after Lozano's shot. 1-0 and alegrón, but Morales emerged and silenced the stadium only two minutes later. The captain of the Levante pitched impeccably a measured center of Pedro Lopez and tied the duel. The nerves then took over the Girona and the faces of the players did not bode well. In the 75 'there was an action that could change the future, but the VAR worked for Levante. The referee pointed to a penalty and red for Coke, but after seeing it repeated, he canceled the two decisions. The blow was tremendous and with the 1-2 of Bardhi, the drama settled definitively in Montilivi. The Girona cries because it has almost two feet in Second and the Levant explodes with happiness because it will continue in First.
Photos from as.com