The legacy of 'Magic' in Lakers: anxiety attacks and 'bullying'
A research report reveals the difficult attitude of 'Magic' Johnson with the other employees of the Lakers: "A fucking madness."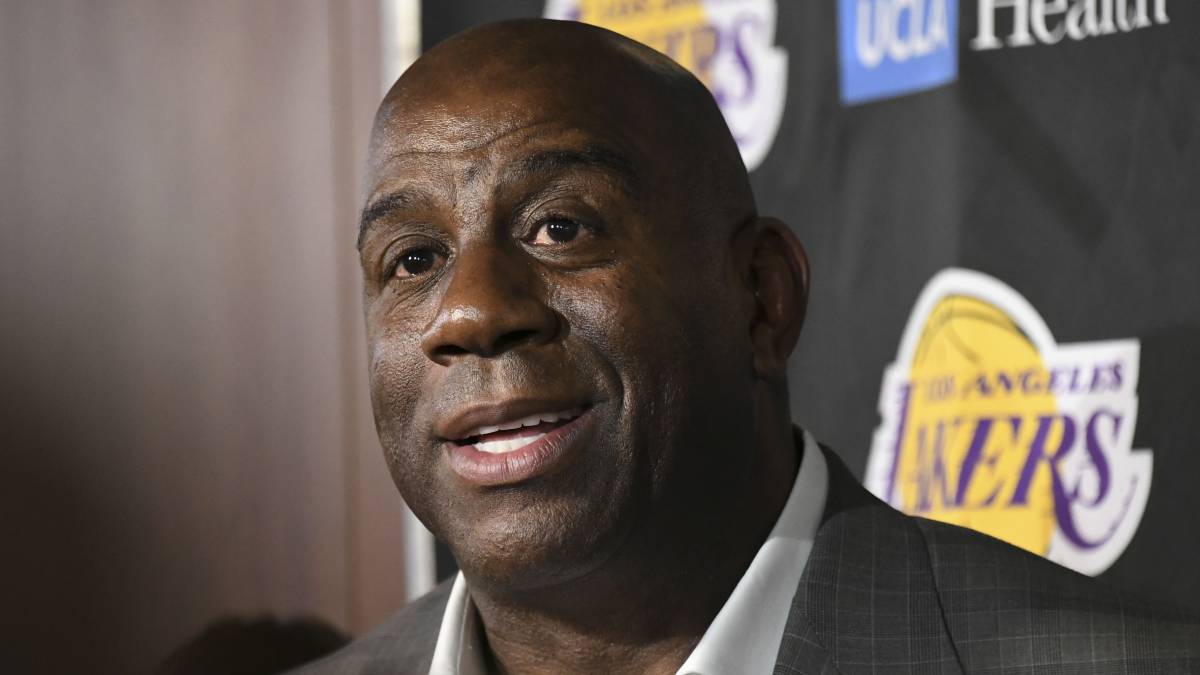 If 'Magic 'Johnson thought that his ordeal as president of the Lakers was going to end when he announced his resignation from office, which already brought him a wave of fierce criticism for taking a step back in the difficult situation of the franchise, I was wrong After the storm, calm comes only to bring more tempest. To the crossing of statements between Johnson and Rob Pelinka, who was the superior and who has now taken control of the sports field, a story is published that leaves the image of the purple and gold legend.
Baxter Holmes is the author of the piece on ESPN. Gather anonymous testimonials from employees of the Lakers office who speak of Johnson's bad arts as president and as an important figure in the organization chart.
The story begins in the 2016/17 season, at a meeting of Johnson with up to 30 employees. There he warned them that there were many people waiting to work there and that he did not want excuses, that he could replace them quickly. It is part of the intimidation tactics that are portrayed here. "It was a fucking madness," says a former player. "Every day you went to the office was a feeling of panic and anxiety, and in the last year I do not know how many attacks I had because of the shit I had to endure," says one executive. "Then he goes to the fans and he brings out the smile, but it's not like that: he's a trafficker," says a trainer.
There is also talk of "a lot of pressure" on the part of the legendary player of the 80s. Just as it was not understood his resignation, not that he was not suspended from employment and salary to Caldwell-Pope after passing through jail for driving drunk (to give an example) .
'Magic ', entering the television network of the same group that publishes the information , categorically denies the accusations.
Photos from as.com