The image that confronts Luka Doncic with Michael Jordan
This is the second time that the first five draft elections have won the best rookie team of the year. The first was in '85, with Jordan on the team.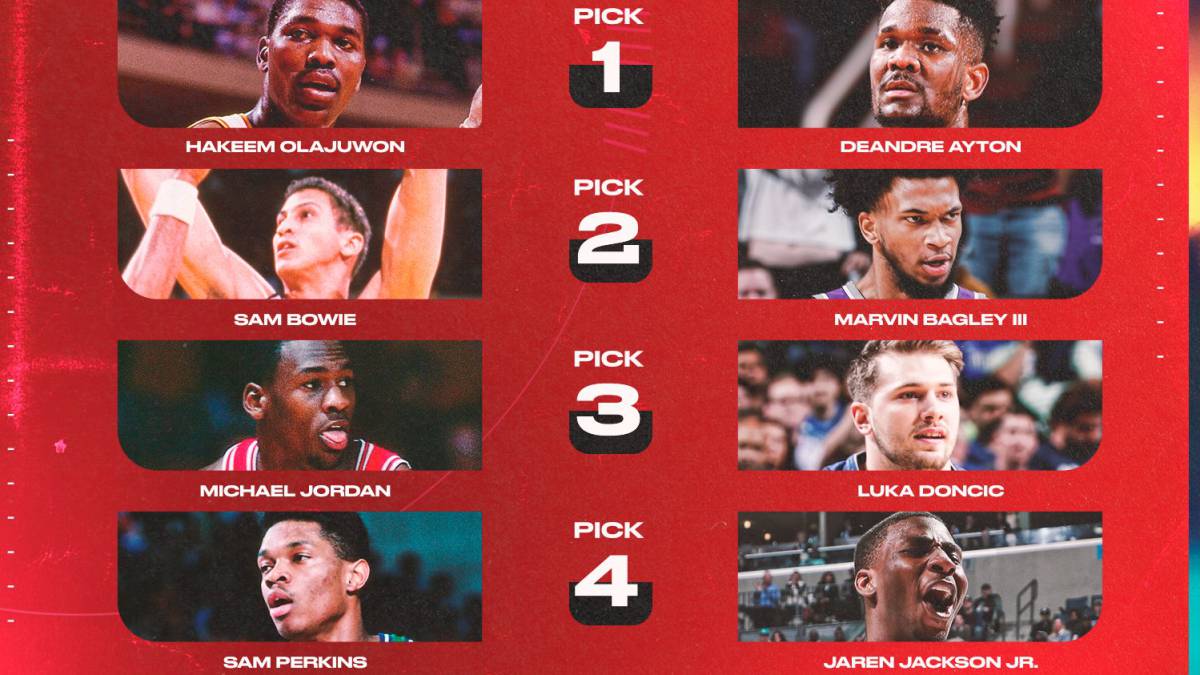 Yesterday it was discovered the best rookie team of the season in NBA. It was formed by Young, Luka Doncic (these two chosen unanimously), Jarren Jackson, Marvin Bagley and Deandre Ayton. Just the five players chosen in the top five of the draft of 2018. This fact had only happened once in history and was one of the most remembered drafts.
In 1984 was joined one of the best generations that are remembered. Four Hall of Famers, Hakeem Olajuwon, Michael Jordan, Charles Barkley and John Stockton, as well as other big names like Sam Perkins, Alvin Robertson or Kevin Willis have come out of that draft. At the end of that season those who had been chosen in the top five also took the ideal team of rookies: Olajuwon, Sam Bowie, Jordan, Perkins and Barkley.
Jordan, for many the best player in history and the name with capital letters of that group, was chosen in number 3 by the Chicago Bulls. It was thanks to the Portland Trail Blazers, in a decision not so much discussed at the time but clearly unsuccessful with time, they preferred Sam Bowie before him. The pivot, who came to impress in college, had a career marked by injuries that forced him to retire prematurely without being able to demonstrate their full potential almost at any time.
Characteristic that Luka Doncic was also number 3 of his draft last year. And the NBA TV account has uploaded an image of both quintets in which Jordan and Doncic are face to face.
This, which is still an anecdote, is good to remember what the Slovenian has done in his debut. He finished his season with 21.2 points, 7.8 rebounds and 6.6 assists per game, some numbers that directly remind Jordan, the last rookie before Doncic to debut with averages of +20 points, +6 rebounds and +5 assists. In his case they were 28.2 + 6.5 + 5.9
4
Photos from as.com