The dart of Carlos Sainz on the 4-0 of Liverpool to Barça
The driver from Madrid remembered the culé elimination at the official press conference of the grand prize at home, remembering the Anfield fans.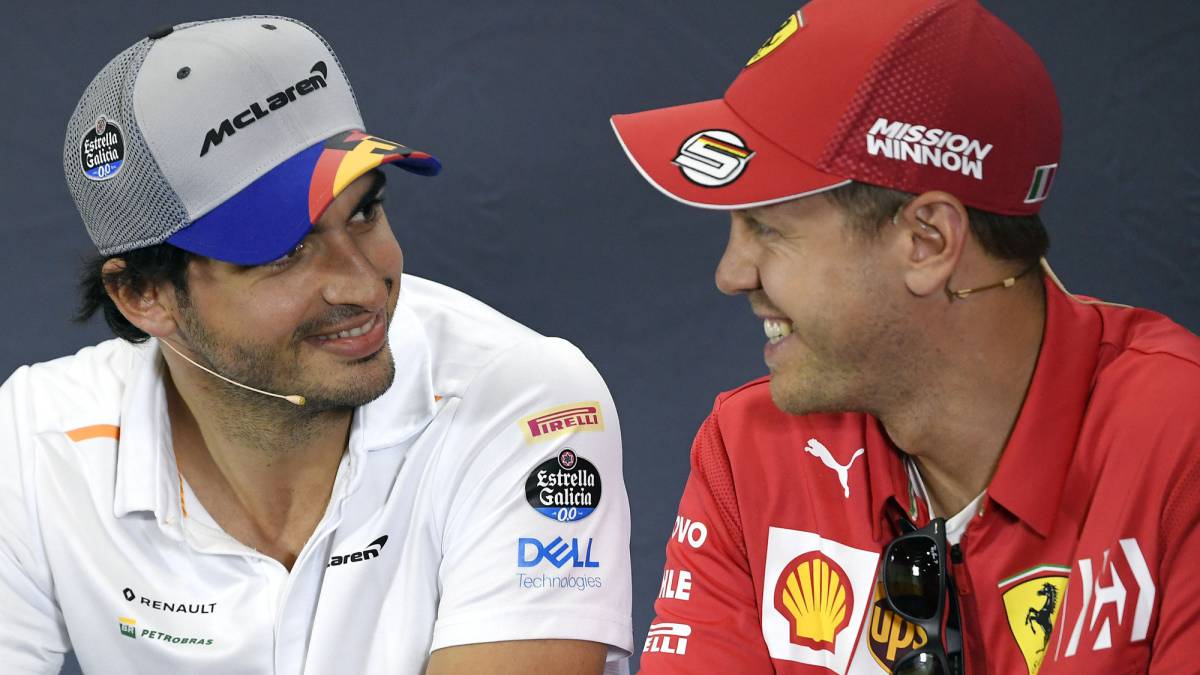 Carlos Sainz is happy at the home grand prix. Somewhat busier than usual with events throughout the week, but happy to run before his fans and his grandstand, with a Spanish flag coloring his cap and threatening surprises in his helmet and their equipment, but we will have to wait until Friday to check it in free practice. The support of the fans is fundamental, it has a rostrum with its name occupied by a tide of papaya color, and so he wanted to transmit it in the official press conference of the FIA ... with a small memory to the 4-0 of Liverpool at Barça in Anfield He left the Valverde team out of the Champions.
Because the Spaniard has always scored in the GP of Spain, and when asked the reasons he said: "Normally my car had lower top speeds than the rest in the past, in Barcelona that is a defect that influences less so the car could look better, but yes, I like this track a lot, the challenge, the fans ... besides we have seen what happened in Liverpool to have your fans behind help ". A smile escaped, of course.
Declared Real Madrid, with the Press had already made some comment, always a joke, about the game, because it landed in Barcelona just a few hours after the Culé defeat. This year is the only Spanish on the grid, although there is no more pressure for it: "I do not feel like I receive more attention, this weekend is probably something busy but it does not affect me anymore, and if it happens, I guess it's not something bad". All in a circuit that has not yet renewed to stay in the F1, between rumors of Zandvoort to enter the World Cup and with expectant fans, in some way. Carlos, in this regard: "For me the best thing is to have Barcelona, this city and Spain deserve F1, if they can both be (they asked for Jerez), much better for me, and if it can not be in Barcelona, Jerez would be Well that's my priority order. "
But that will be later, because this is a happy weekend for Sainz, waiting for McLaren's improvements to take a step forward and consolidate in the top-10 : "It's a special race for everyone and for me in particular. Welcome to Spain ".
Photos from as.com