The Costa hospital tests rule out bone involvement
The tip retired injured on 26 ', after returning to play 45 days later. "He suffers a high-grade sprain in the left ankle," the club said.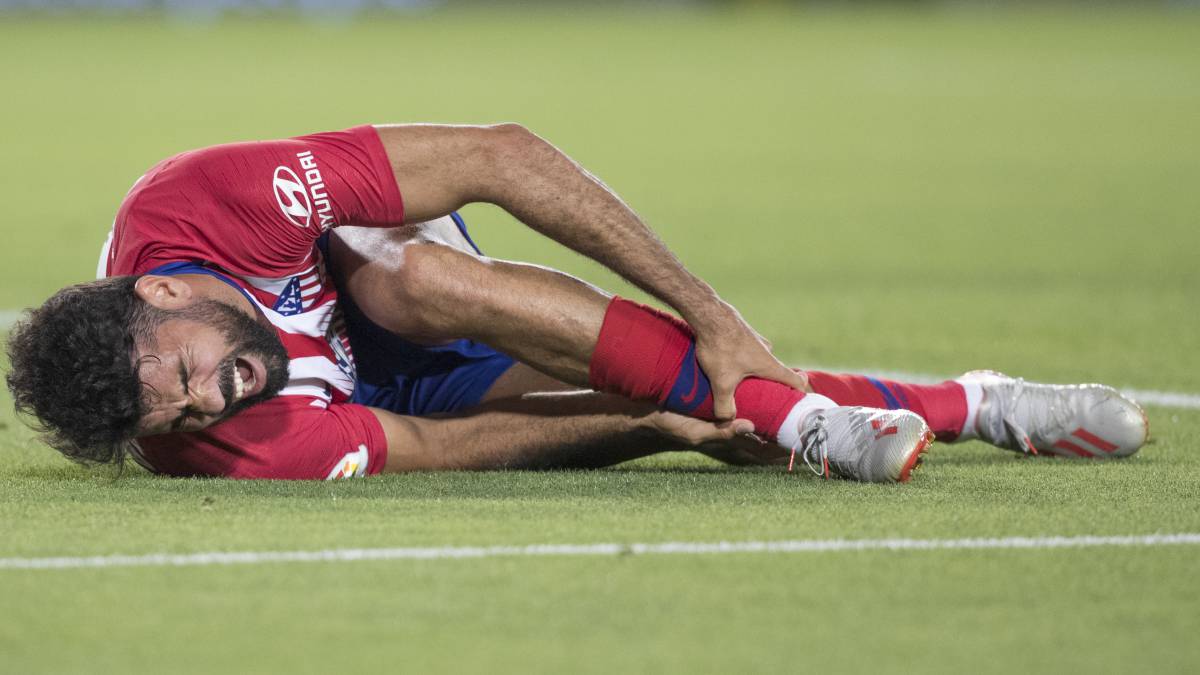 Diego Costa moved to a Jerusalem hospital to undergo medical tests that ruled out any major bone injury. The Atlético doctors chose not to wait until Wednesday morning and submitted to the striker for a medical examination. "Diego Costa has undergone radiological tests in a hospital in Jerusalem that have ruled out bone involvement, and after returning to Madrid, more tests will be done to assess the degree of ligamentous involvement" the club published.
The player will travel from there to airport to join the expedition that plans to return to Madrid today after falling defeated against Beitar. The Atletico forward suffered a high grade sprain in the left ankle according to the club published.
Diego Costa returned to play against Beitar after not doing so since on April 6 when he was sent off from Camp Nou by Gil Manzano. Since then, he has not played in any of the seven rojiblancos' games in the league championship and he could only be 26 minutes on the pitch before Beitar.
Costa has already had a disastrous season in terms of injuries, and that on December 5 of last year he operated on a toe in Brazil and could not reappear until February 16 in Vallecas.
Costa had seven games without playing, since he did at the Camp Nou and was expelled. In Israel I had the opportunity to say goodbye to the season playing, even if it was in a friendly. His replacement was Rodrigo. In defense they played Arias, Saúl, Montero, Samu; in the middle Lemar, Thomas, Koke and Vitolo and above mentioned Costa and Morata. From the start, none of the players that bid farewell to Atlético, nor Godín, nor Juanfran nor Griezmann, played. Neither did he in the eleven Filipe Luis.
El Atlético was received by the President of Israel
El Atlético was received upon arrival at the stadium by the President of Israel, Reuven Rivlin. The leader wanted to be the host of the Madrid team and after arriving at the sports venue, Atlético had a few words with Rivlin. The red and white expedition was headed by Óscar Gil and Clemente Villaverde. Both in Tel Aviv and in Jerusalem, a visit from a team like Atlético is considered a privilege. The rojiblancos greeted the president and, with Simeone at the helm, gave him a shirt signed by the entire staff.
Photos from as.com