The contractual situation of all Madrid players
Graph of the current composition of the white template, counting the ten assigned. How would the same be with the signings that are being talked about?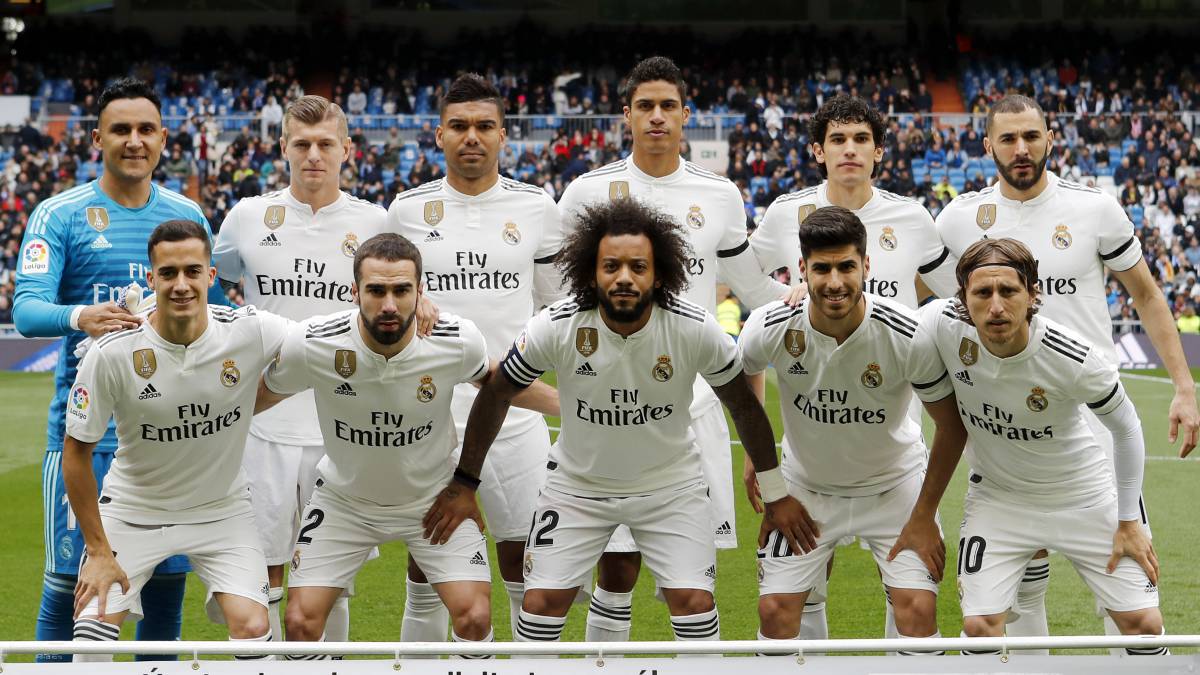 Real Madrid plans a revolution for the next season after the failure experienced this course. With an already officialized signing - Éder Militao, from Oporto - the recruitment of at least five players is expected. Hazard, Jovic, Mendy, Eriksen and Pogba lead all the pools. This bet will also provoke the departure of many players -Bale, Mariano, Llorente, Ceballos, Keylor ...- to shape this new Real Madrid. The renovation of Kroos until 2023 is the second official announcement since he returned Zidane.
This graph details the contractual situation of the white staff, counting the transfers he has in other teams, and proposes a vision of how it would look with the arrival of the signings that are being talked about today. El Madrid has 25 players on staff, ten ceded and a purchase already confirmed as is that of Eder Militao. The sum of market value of all these players, according to the specialized page Transfermarkt, is 1,190,300 million euros. The average age of the same is 26.3 years and it has 24 internationals.
Photos from as.com