The 'light' circuit of Monaco does not like the electric grill
"It's like going to a three-star and eating a hamburger," "it looks like a karting track," "I wish we ran in the long," say some pilots.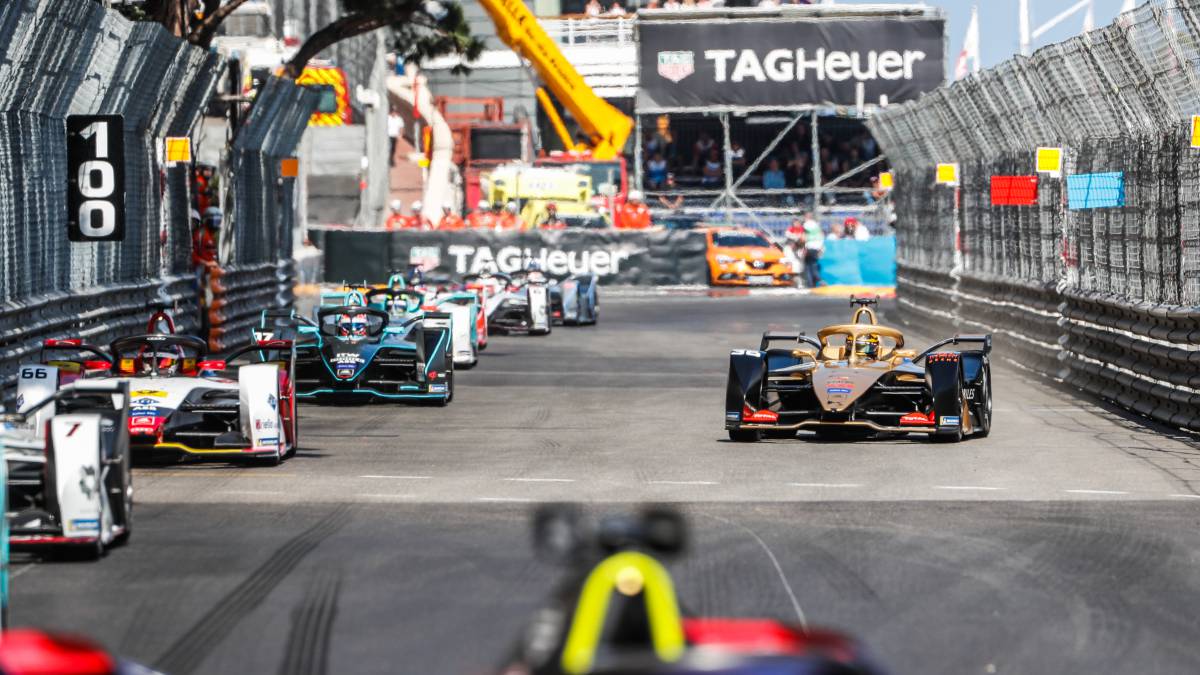 Every curve recalls hundreds of moments accumulated throughout its history, each piano is a challenge, each guardrail invites you to caress everything you can but without abusing or end your career. The circuit of Monaco transmits unique sensations in every corner you look at, although it is not the same if you cut it in half. The Formula E riders like to run through the streets of the Principality, of course, but is left with the bittersweet knowledge of not doing it on the original route and hopes that in the future they will open the fences of that paradise.
One of the most critical with that path that is traversed in just 50 seconds with the Gen2 and who forgets the Casino, Loews or the tunnel is precisely its latest winner, Vergne. "Still not like me even if I won. When I was here with F1 it was the best driving I've ever had, and now I come here, with the short circuit and it's a shame that we do not do the full journey It's like going to a three-star restaurant and eating a hamburger, " says the new leader paraphrasing Ecclestone in one of his attacks on Liberty.
Some think that they do not let the electric cars run the full route to avoid being in evidence with the F1, but that does not fit to JEV: "We do not care about the comparison between F1 and FE, we all know that we are much slower than F1". Neither Wehrlein: "F1 is much faster than us, but we do not set the goal of doing their times, is something we do not want because we are committed to keeping budgets low so that we are all competitive and not only win two teams ".
" The short circuit is like a karting track. I do not know if the length is made for the Gen2, but it would be nice to run in it, it is impossible to overtake in the other ", adds Pascal. Massa seconded: "It would be good to run in the long circuit, hopefully we do". And others, such as Vandoorne ("It was fun, although it would be nice to see the big circuit") or Buemi ("This layout is not bad, but I'd like to give the big one a chance") to mask it a bit. Be that as it may, the electric grill wants to enjoy Monaco in all its glory on its next visit.
Photos from as.com