The Camacho legend of Camacho hangs the boots
The 39-year-old soccer player leaves football and will become part of the club's organizational chart. He has played 408 official matches and has scored 88 goals.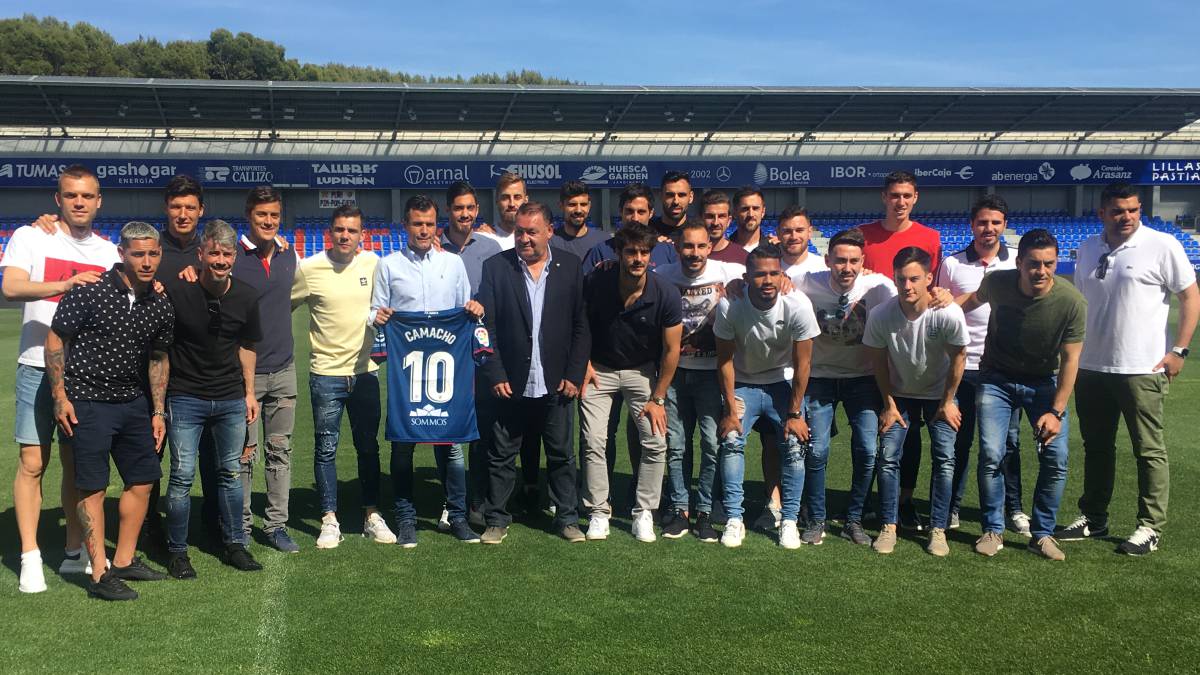 Juanjo Camacho leaves football. After twelve seasons in the club and after being the footballer who has defended more times the Barca elastic, 408 games, the veteran playmaker will hang up the boots after the dispute of the clash against Leganes. After training at ra Real Zaragoza, and after playing at Recreativo, Castilla, returning to team maño and Lleida, arrived at Sociedad Deportiva Huesca by the hand of Agustín Lasaosa and Petón. An adventure that began in 2006, with a break of a season in the neighborhood, and that in 2019 make it a legend of the club, after having lived in the first person the best years of club history.
Camacho, accompanied by the president, Agustín Lasaosa, and with the presence of the entire staff, announced before the media that he hung the boots. "Thanks to Huesca, Lasaosa and Petón I am very grateful for having seen the evolution of the club. I remember the two promotions, especially the one in Lugo I have transmitted to my teammates what it means to play in this club. his province as my home Thanks to the fans, thanks always, I feel very happy and fulfilled, I want my career to be an example ". The everlasting captain commented.
Camacho excitedly recalled his best moments at the club. He showed the two promotions that he lived, one to Segunda and last season to Primera. Two historical moments of which the '10' was a participant with the consequent celebrations in the Plaza de Navarra de Huesca. The midfielder finishes his stage as a player, but starting next week will begin his work within the organizational chart of the club in a position that is yet to be determined. Before that, he will have to say goodbye to his stadium, El Alcoraz, next Saturday in the last match of the azulgranas in Primera.
Lasaosa: "Camacho will be part of the exciting future of Huesca"
The president of Huesca, Agustín Lasaosa, was accompanied Camacho in his farewell: "It's a very special day in the history of Huesca.For more than a hundred years that there is football in the Alto Aragonese capital and I do not know if it was the best, but it is the one that has given us more things The Huesca is facing an exciting future and Camacho will be part of that future, "commented the highest leader.
Photos from as.com