Tanak triumphs in Chile and Ogier wins the game to Loeb
Victory of the Estonian of Toyota, while the war of the 'sebastians' that of Citroën prevailed that of Hyundai in the fight for the second place.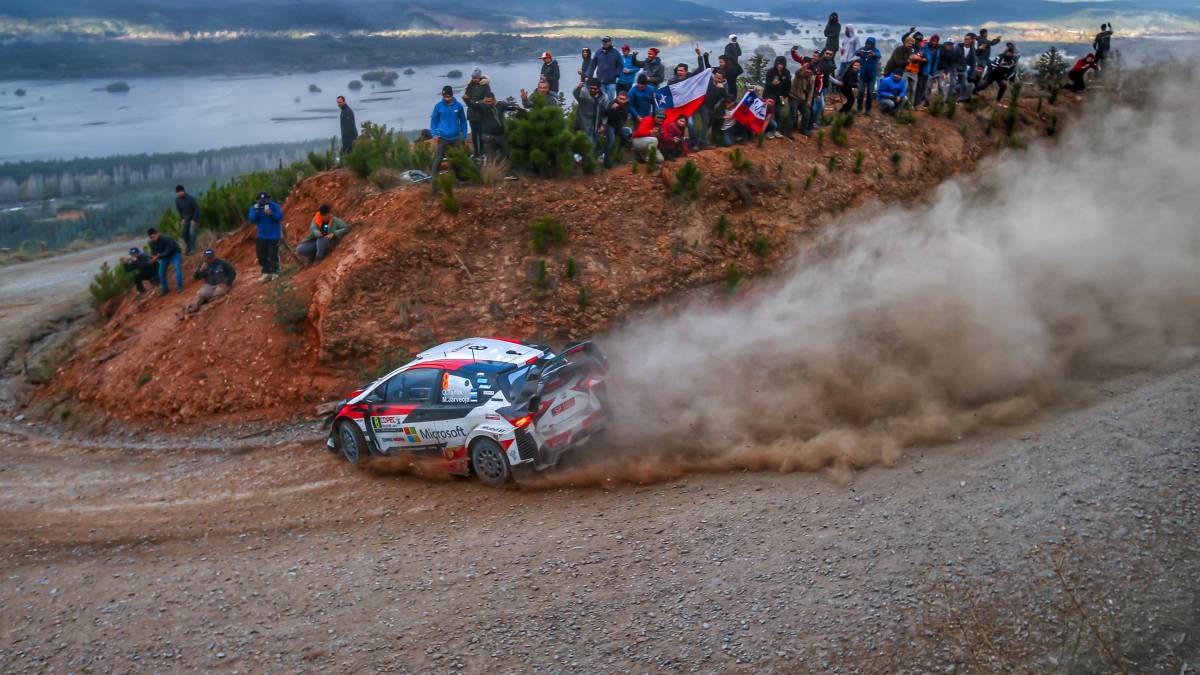 If things do not go wrong, Ott Tanak does not have a glove. When there are no problems, the Estonian Toyota dominates the rallies with an iron fist. This has happened in Chile, where he has added his second win of the year, he has won the Power Stage, and is close to the top of the World Cup. After him, the exciting duel between the 'sebastians' opted for the side of Ogier, who defended the second place before the fierce attack of Loeb, who achieves his first podium with Hyundai.
Con Tanak practically escaped, the excitement of the final stage focused on the fight for second place. Two Frenchmen named Sebastien, the two pilots with the best track records in history, played it like a dog. Loeb gave a strong warning in the first section , in which he reduced the difference by 4 seconds and was only 1.1 from Ogier. But the defending champion defended himself in the following, and climbed to the second step of the podium, although by only 7.1 seconds over his eternal rival, who already begins to show his claws in his first test of earth with the i20.
Un result that returns to the Citroën the leadership of the World, whose head is squeezed after the accident of Thierry Neuville. Only 12 points separate the three 'tenors' after six contested tests, in which each of them has accumulated two victories. Hyundai maintains the leadership in marks when the contest returns to Europe, more specifically to Portugal, where with Dani Sordo again in contention, between the 30 of May and the 2 of June the guns of war will return to sound.
Classification 1 Tanak- Jarveoja (Est / Toyota), 3: 15: 53.8 2 Ogier-Ingrassia (Fra / Citroën), at 23.1s 3 Loeb-Elena (Fra / Hyundai), at 30.2s Pilot World 1 Sebastien Ogier, 122 2 Ott Tanak, 112 3 Thierry Neuville, 110
Photos from as.com