Superman: "I still aspire to beautiful things, do not give up"
The Colombian, third in the Giro and in the Vuelta of 2018, does not give up from the sixth position of the Italian round, to 6:17 of the Carapaz pink.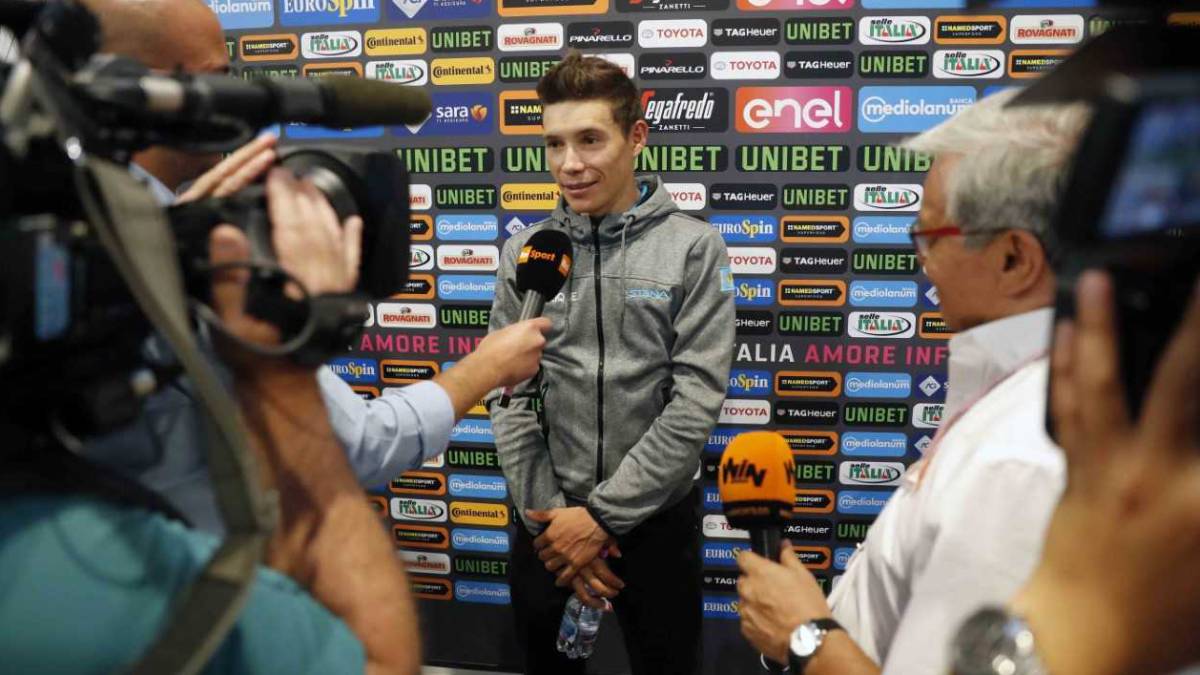 -Third in 2018 in the Giro and in the Vuelta, said in the preview that only the pink jersey was worth in 2019.
-To that I still aspire, why not? You should never give up. I notice with a lot of motivation to get nice things. Perhaps the strongest rival is Carapaz. We will also have to monitor Nibali, Roglic and Landa. I hope to meet them in the fight and finish as high as possible in the remainder of the test. I do not rule out. Joy of health and good legs, luck twisted.
-There are still 17 kilometers of time in Verona. He started well in Bologna, but he played in San Marino. How much does the specialty penalize?
-A lot, it's obvious that I'm hurting around 60 kilometers of time trial. This winter I worked hard on the chrono bike. I calculated not to lose more than two minutes, so placing myself over four complicated the fight for the pink shirt very much.
-How will that assault focus on the drawer?
-The demand is concentrated during this last week. And that's why I intend to respond in the best way, to attack, as I like. In Montoso a good alliance with Mikel Landa arose and we cut almost half a minute. In Pian del Lupo and Lago Serrù we act aggressively, with an Astana with ambition, although the strategy will not work when suffering another inconvenience mechanical mishap (in the San Marino time trial punctured). In the Mortirolo I rolled with the top ones. It is the way to undertake: attack and dispute the stages with the intention of taking every opportunity to recover land.
-Despite his youth and his 25 years, he is already a father.
-The birth of a child changes you the perspective on life. It's hard to separate from him, but it's my job and they also support me from Colombia. I feel very motivated to offer my family a great result. I consider my child (Miguel Jerónimo) my passion, much more than cycling.
-In the squad they point out that they lack a certain winning mentality or leadership.
-I do not think so. I do not get distracted in competitions. Everything can not be perfect, and from one round to another you learn and get new things. From 2018 I got good experiences from my two podiums in the Giro and in the Vuelta, I have a powerful Astana who supports me, and I want to give my best until the end.
-March sixth of the classification. What do you need for your comeback and reach the noble positions?
-Invest less time than the adversaries, and I will only achieve it if I put differences in the mountains this Friday and Saturday, before we reach Verona.
Photos from as.com