Summary of Efes-CSKA, final of the Euroleague 2018/19: CSKA del Chacho, Euroleague champion
The Russian block is made with the Euroleague eighth after beating Efes in the final. Higgins and Clyburn, who was MVP of the final, were key. Second European scepter for El Chacho.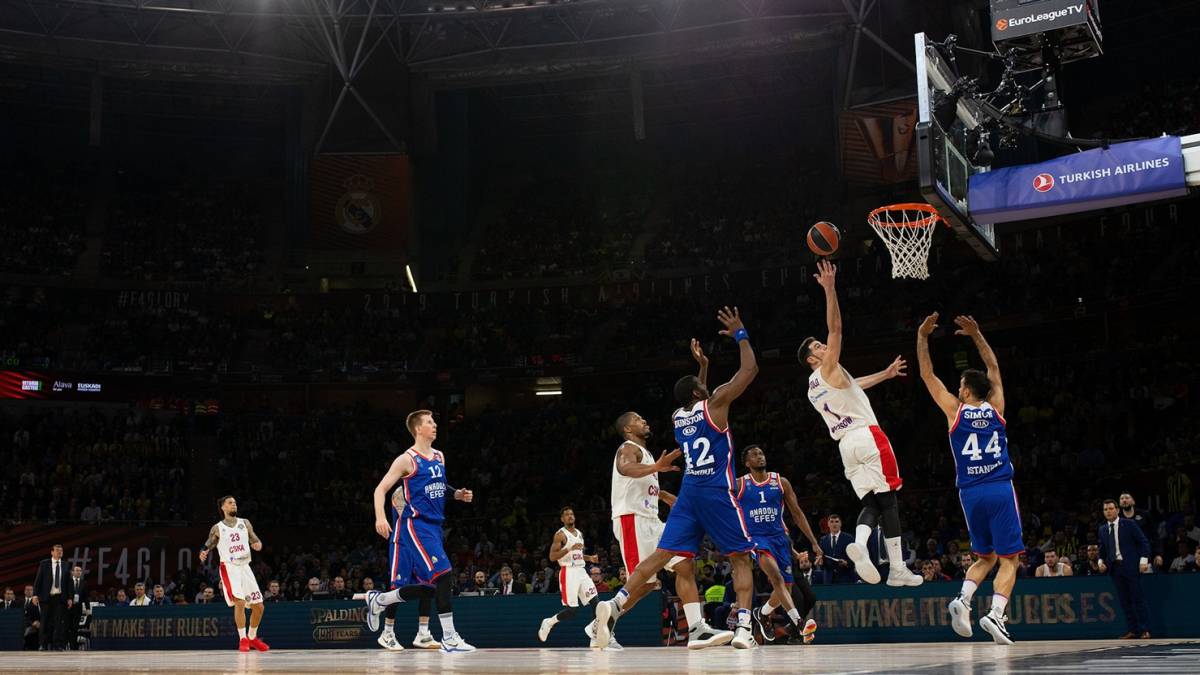 CSKA Moscow is the new king of Europe. The Russians take their eighth Euroleague after beating, in a real match, Anadolu Efes (83-91). Despite going under for much of the game, the Turks did not surrender and put their hopes in a sidereal Shane Larkin. The base scored 29 points and led his team when it came to reducing the differences his opponent got but could not avoid the defeat. Will Clyburn and Cory Higgins, with 20 points each, played a fundamental role in the match, becoming the first of them in the MVP of the final. El Chacho Rodríguez, which ended the duel with 6 points and 2 rebounds in 14 minutes , adds his second European scepter and becomes the first Spaniard to get a continental title with a foreign team.
From the beginning both blocks honored their status as finalists. Offensive quality and triple rain was immediate . Up to 10 hits from a distance came to be seen in the first quarter with a Higgins unleashed (11 points and three triples without failure), which gave his team the first advantage (20-29). Far from coming down, the Anadolu reacted. Larkin pulled his own in attack and Bryant Dunston began to prevail under the hoops to acercar equality at rest (42-44) with a partial closing of 14-3.
The level and intensity of this final did not decrease on the return of the changing rooms. CSKA pressed again with Clyburn and Nando de Colo, but a new Turkish reaction prevented the match from breaking before the decisive quarter (62-68). So far the Russians were showing a tremendous effect from the triple and their level did not go down to the end: they finished with 63% success, 14 of 22 attempts by 11 of 30 of the rival. Al Efes sacrificed himself without Dunston on the track, due to the accumulation of fouls, and that factor was used by the Muscovites to take over the area . Larkin tried to mitigate the damage but CSKA, more experienced in these games and with Colo as leader in the final stretch, knew how to handle the situation.
Thus we live the Anadolu Efes - CSKA Moscow: final of the Euroleague 2018/19 (83- 91)
Photos from as.com