Summary F1 GP of Spain 2019 race in Barcelona
Fifth double of Mercedes, and Lewis regains the lead of the World Championship, from which he ousted Bottas, second in Montmelo. The Red Bull of Verstappen, finished third.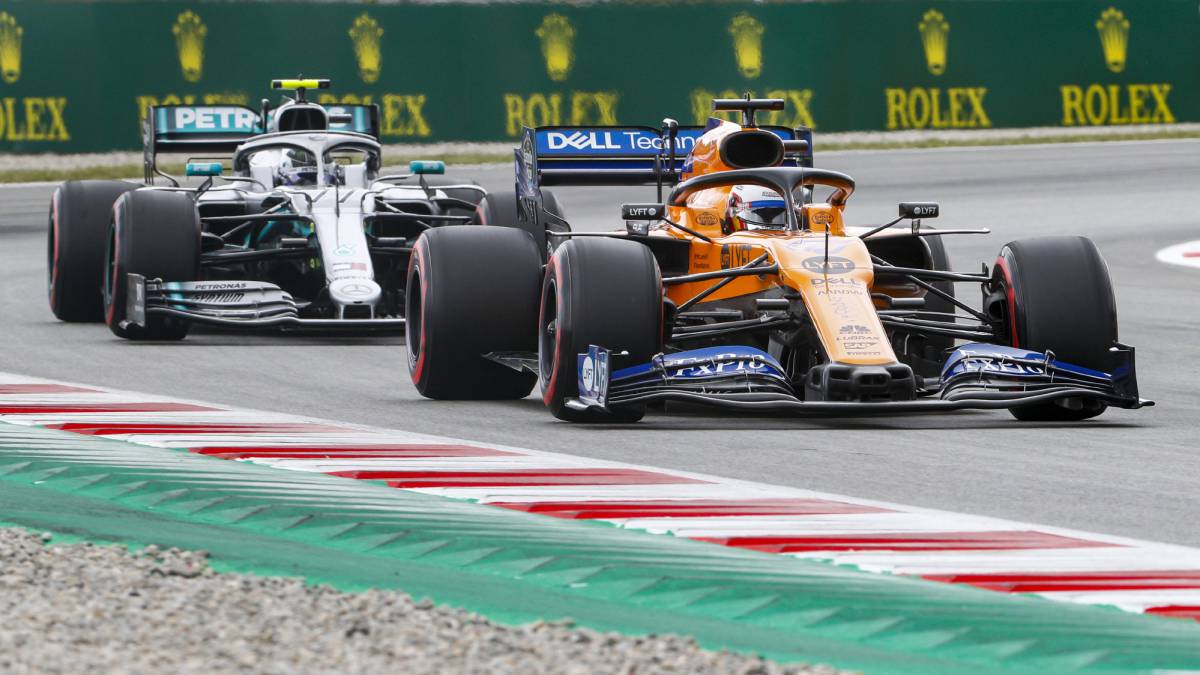 Lewis Hamilton has achieved victory in the Spanish Grand Prix 2019, fifth round of the Formula 1 World Championship 2019. Hamilton has imposed himself authoritatively on Valtteri Bottas and Max Verstappen, who have not been able to match the speed of the five-time champion at any time. the test.
Similarly, Carlos Sainz has finished the race in eighth position, result that despite the abandonment of Lando Norris after an accident with Lance Stroll, do not prevent McLaren maintain its fourth position in the championship.
we live the race F1 GP of Spain 2019 Preview of the F1 GP of Spain 2019: Live race
El Great Award of Spain 2019 receives the Formula 1, fifth race of the season, after a start at Albert Park, Sakhir, Shanghai and Baku something shocking. Nobody expected Mercedes to add four doubles in each race after the superiority exhibited by Ferrari during the preseason at the Circuit Barcelona Catalunya.
All the teams have brought new parts to Montmeló to adapt their cars to the demands of the track on the river Besós, where a great aerodynamic load is required to be fast in the varied slow, medium and fast curves that make up this route.
Photos from as.com