Subscribers of Rayo offer their card to fans of Pucela at the prices set by the club
The Vallecano club raises the prices, between 50 and 80 euros, before the visit of Real Valladolid, which plays the permanence, and their fans respond by giving their subscriptions.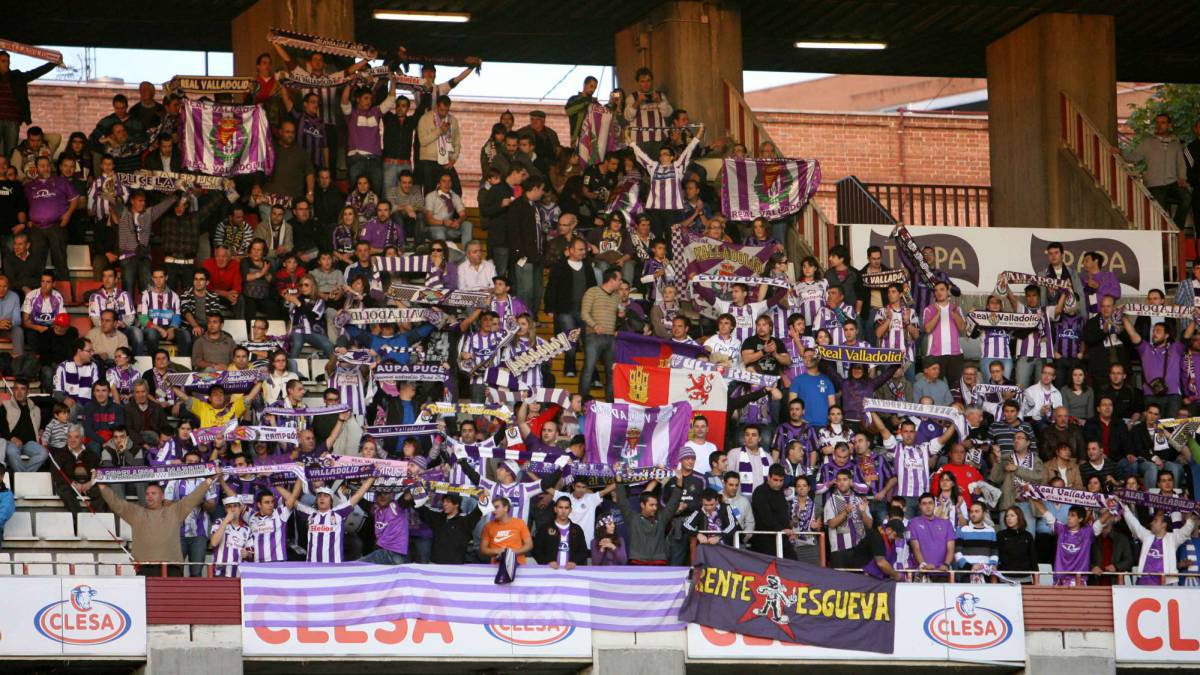 It seemed to come, but not as expected has stopped surprising. Although on Sunday the Vallecanos descended, Rayo's president, Raúl Martín Presa, has put tickets for fans blanquivioletas to 50 and 80 euros. Specifically, the "cheap" will be 463, while the faces will be 341.
The outrage among fans blanquivioletas was unanimous yesterday, but from today tickets will be on sale for all those who were graced in the draw of the week pass. It will be at the premises of the Federation of Peñas, next to door 4 of the José Zorrilla stadium, from 10:30 a.m. to 1:30 p.m. and from 4:00 p.m. to 8:00 p.m. And is that the expectation for this game is maximum since it can be the meeting in which the pucelanos seal the permanence. They must win in Vallecas and wait for Girona not to do it in Montilivi against Levante. Otherwise there would still be the bullet of the last league match against Valencia.
The curiosity made social networks, from the first hour, had almundo valleys offering their card altruistically white fans, while Real Valladolid, In an action full of common sense, yesterday promised to charter all buses that are necessary for subscribers who buy your ticket to be in Vallecas on Sunday cheering the team, in a match that may be that of staying in the First Division. It must be remembered that Real Valladolid, in the first round, sent 800 tickets to the Vallecano fans to 35 euros each.
Curiously, for this last game of the season in Vallecas, prices will be closer to those charged before Real Madrid (between 70 and 90 euros), than the average of the season (between 25 and 70 euros) .
Photos from as.com