"Som, som, som de Primera Divisió"
More than 8,000 people gathered at the Ciutat de València to live a long stay.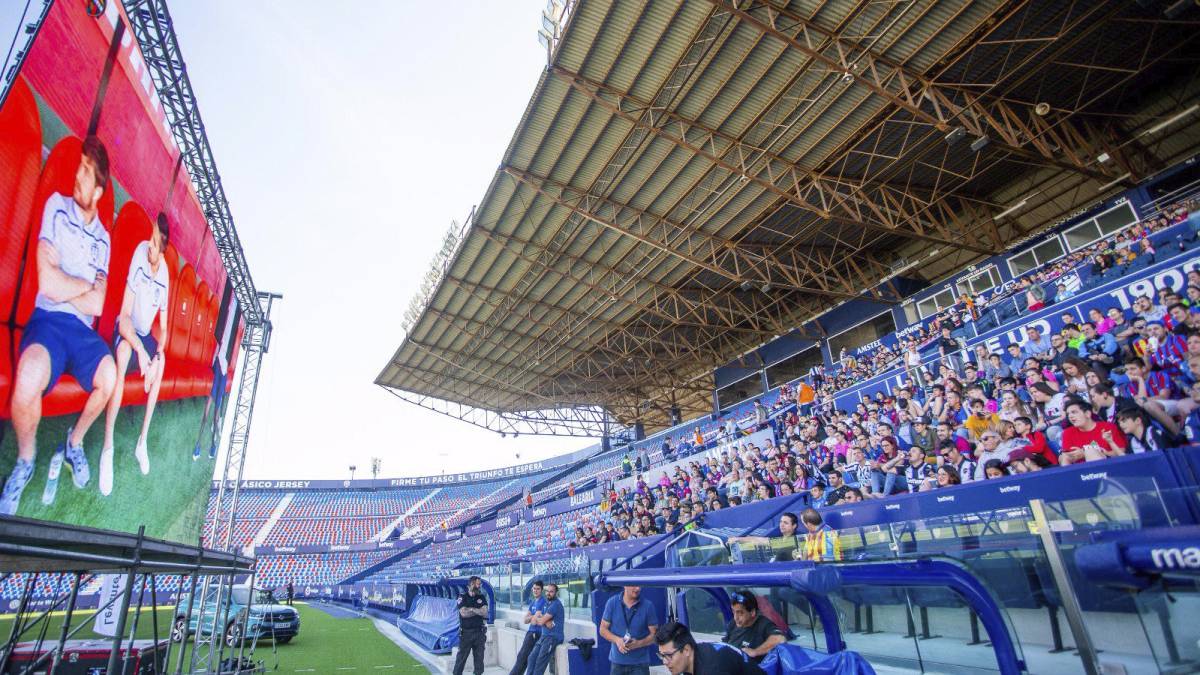 If the tension was felt on the lawn of Montilivi, it was no less in the Ciutat de València. Almost 400 kilometers away, the swollen granota met at home to push together towards a permanence that ended up celebrating in style. "Som, som, Som de Primera Divisiò" was the unanimous cry of the more than 8,000 Levantinists who met in Orriols.
The nerves were the common denominator of anyone who was in the Barça fief. And the afternoon did not start well with the goal of Valladolid in Vallecas that tightened everything even more if possible. The transistors played with the emotions of the parish. The first Alavés goal was celebrated, although it was the least important thing. They were other scenarios where the focus had to be placed. The Celta sank in San Mamés and Villarreal was ahead, but the reality is that everything depended on Montilivi ... and Vallecas.
Ya in the second half the passage of minutes was an ordeal. The tie left everything open for the last day. And then, Stuani's goal came. Mazazo But there was time. And it did not take long for Orriols to breathe again when Morales put everything back in its place. And the Rayo tied. Calm tense. The profession goes inside. Because the lesser evil was achieved, although the granotas did not want more suffering.
The second goal of Valladolid did not change anything and almost went unnoticed before the final explosion. Thunderous On the screen of the Ciutat appeared suddenly Campaña combining with Mayoral and serving Bardhi to shoot Bono. The goal of the Macedonian was vital. Decisive. The Barça fans burst. There was already a tear escaping. But I had to wait. And it became long. But the final whistle of Del Cerro unleashed the madness in a tier that melted in hugs and waved flags and scarves in the wind. "Come on my Levante. Come on Champion". It played to enjoy with the images that arrived from Girona and to celebrate a year more between the great ones.
Photos from as.com