Sito Pons is the biggest MotoGP quarry
Pol, Aleix, Rabat, Maverick, Rins and Quartararo, although with the Gaul he broke "because he was too young and needed results". The next must be Baldassarri.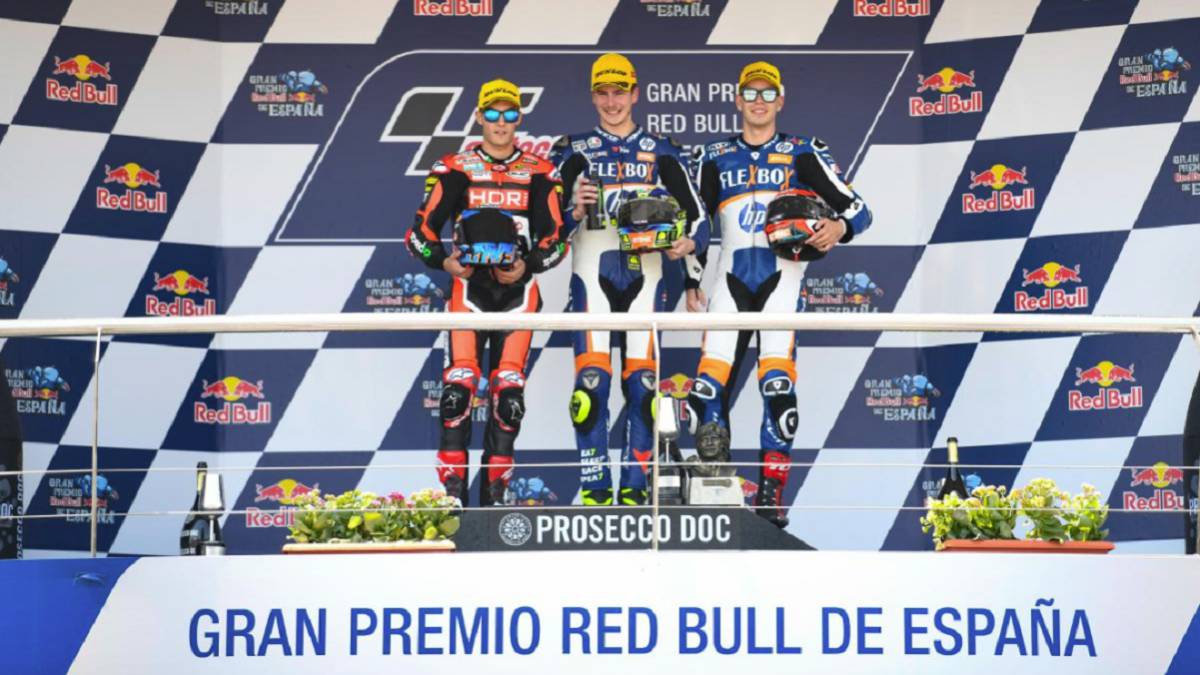 We have already said how admirable is the ability to reinvent Sito Pons. After a complicated year in which he bet on a young Quartararo and his son Edgar, without the results expected from his team, he had a 2018 best thanks to Baldassarri but disappointing on the side of Barberá, whom he replaced after Mugello by Augusto Fernández. Well, the Flexbox HP 40 Pons is now the reference of the category, with Baldassarri as a solid leader and Augusto Fernandez consolidated as the revelation of the category. And that does not surprise anyone because Pons is the largest quarry in MotoGP. For his team passed Pol, Aleix, Rabat, Maverick, Rins and Quartararo, but with the Gaul broke ahead of time "because he was too young and needed results."
The next to arrive at MotoGP with Pons stamp must be Baldassarri, although the Catalan believes that "the ideal is that he was one more year in Moto2, hopefully as a champion. We have one more year of contract, but there are releasing clauses if you are wanted in MotoGP ".
A When analyzing the key to your success, the 250cc bicampeón says:" The merit of our team is that it brings out the maximum level of pilots who go through it. Many flourish in it, then grow and move to MotoGP. They are well trained, they are fast and consistent. We have done that now with Baldassarri, and he is no longer just a fast driver but also a consistent one. This is achieved through team work at all levels and, very importantly, with a technical level like ours, led by Santi Mulero and Kalex, which is part of our family. I am proud that many of our riders finish MotoGP. "
A Quartararo, now an emerging star in the queen class, could not take advantage of it. "With Quartararo he failed to be very young, but it was clear that he was a driver with a lot of potential. He was very young, 17 years old, and we needed results in the team, so we could not have patience with him. That experience helped him to mature and now I'm surprised how fast it is fast, but the Yamaha also has to do . It is a very well made bike, very effective and that has already gone well to other rookies, "says
4
Pons is delighted with his latest signing, a Fernandez who came as a substitute for Barberá last year in Catalonia and has made him a fixed on the Moto2 grid. His podium in Jerez, reappearing after the fracture of ulna and radius in his left arm, was something he saw coming: "Augusto is a pilot who can fight for the World. He has only one year in the championship and Moto2 is a category very difficult in which he has gone soon fast. It took Zarco, Pol or Rabat more time to be competitive in this category. Only Márquez arrived and he did well from the beginning ".
Balda is the Catalan title bet for this season, but he will not ask Augusto to work for him: " The drivers have to win races on their own and, if Baldassarri ends up being a champion, it will be because he wins it without anyone's help. What is very positive for the team is the good character that the two riders have and how well they ride with each other. The team is very comfortable with them and they with the team ".
Photos from as.com