Simeone: "It will be difficult to make up for Griezmann's absence"
The Argentine coach, after the friendly in Jerusalem: "The defensive part is presented as a new situation, they remain Savic, Giménez, Oblak, surely Arias ...".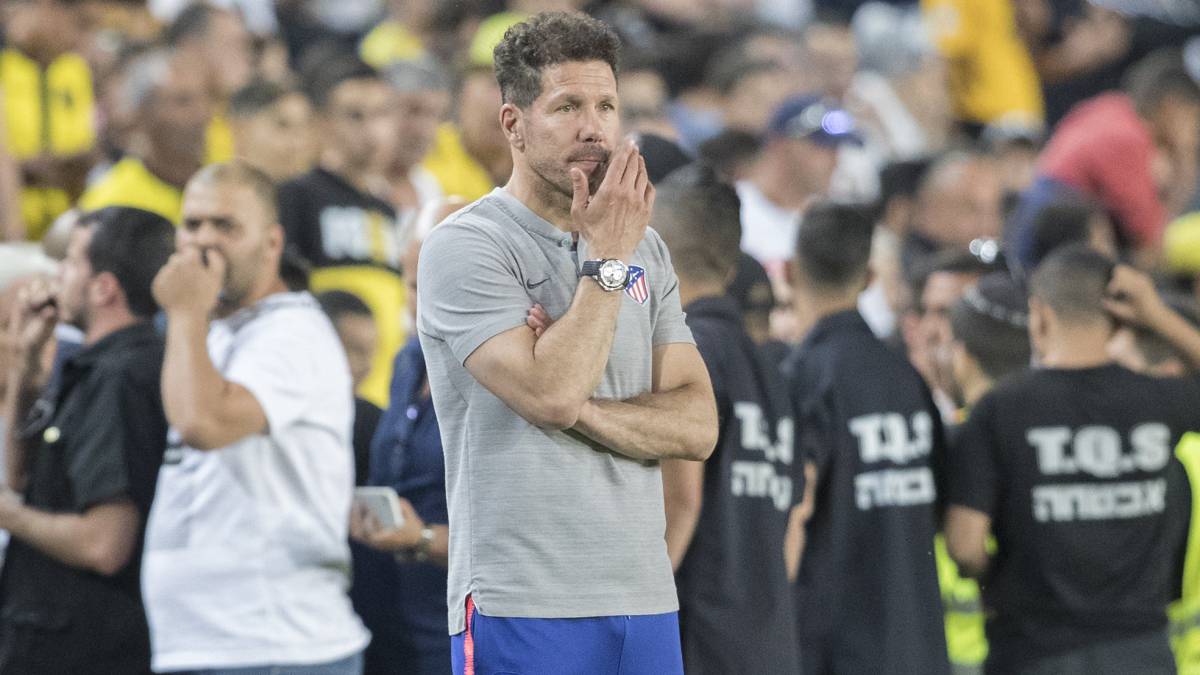 Simeone appeared after the friendly match in Jerusalem to explain the defeat and reel to the present of the rojiblanco team.
-What summary does of the season?
-I am not to put grades or numbers, it was a good season, we won the Supercopa at the start, where we compete well to Turin, we were eliminated in the Champions League, we were good in Copa beyond not going against Girona, in the championship coming second is not extraordinary but it is good for growth. I emphasize the regularity of the second place for the second consecutive year and that speaks of a regularity in the work that we hope we can sustain.
-How is Diego Costa?
-The doctor told us that he is well, that is a sprain important. Add more of everything we said Diego Costa is unnecessary, I believe.
-This summer there will be changes in the team ...
-Strength is our job, I feel identified and committed to the club, year After a year it is more complicated and makes us rebel and generates enthusiasm. The next season will arrive players with hope and hopefully adapt to the responsibility of being in Atlético.
-Germán Burgos did not travel to Tel Aviv.
-I had the mother in Madrid and asked me to stay to accompany her to the airport. We gave him a person to be with his mother.
-Where do you think he will have to influence the team more?
-We feel good here, in this country, we felt the people very close and I saw the illusion of young people. The defensive part is presented as a new situation, remain Savic, Giménez, Oblak, Arias surely and that speaks of a replacement of many pieces ... Griezmann's low will be one and beyond his talent but we will have to compensate with his many goals are those that go. It will be hard and hard. Except for the media line, which is quite compensated for now, the other will be work, work, work and more work.
-In Israel has seen much follower of the Athletic ...
-The growth has been huge, day after day we travel the world carrying the Atletico's shield, taking it with respect. I think the people themselves end up passionate with passion and I think the team always showed that. Madrid and Barcelona are powerful, the media are close to them and we have stayed for the second year among them and I think that people who have a hard time in life feel reflected and see that with work you can approach the dreams that are they have
4
Photos from as.com