Shaquille O'Neal gives 10 pairs of shoes to a child who wears a size 51
The former NBA player wanted to have a detail with the 'little' of 13 years that could not afford it.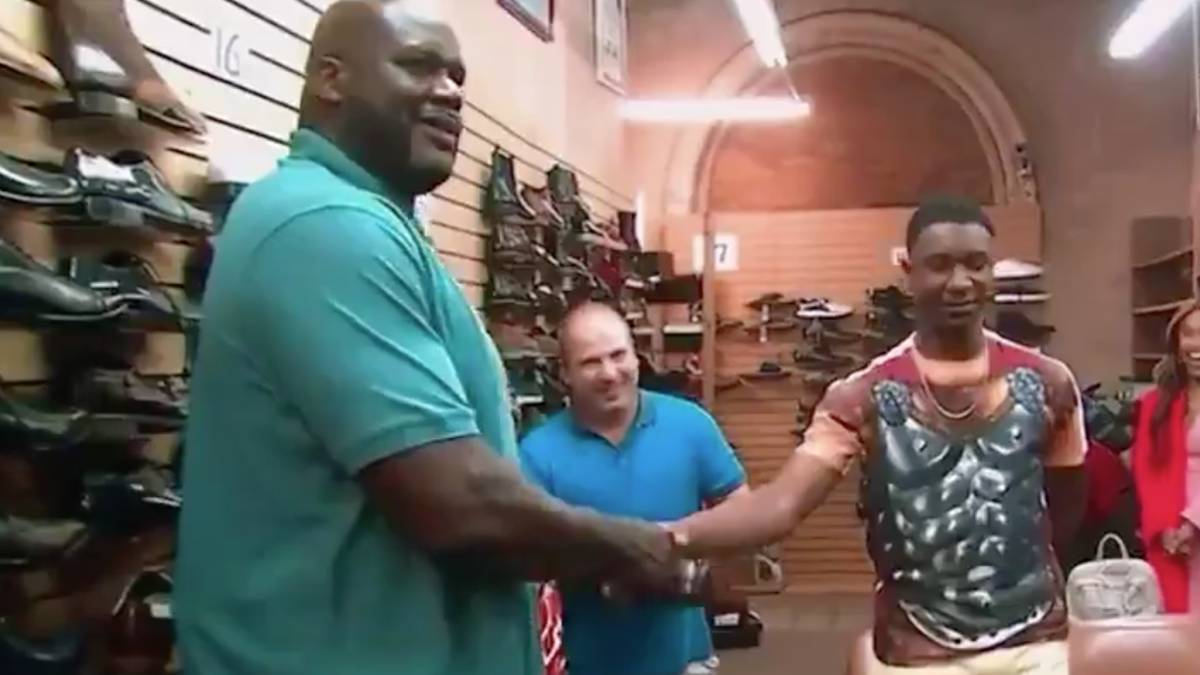 Shaquille O'Neal wanted to be in solidarity with a 13-year-old boy who is in the same situation as him when he was just a child from New Jersey who had surpassed all possible sizes. Zach Keith is a young man from Atlanta who, despite his age, already spends 51 a foot, which makes it much more complicated for him to be able to buy shoes at a normal price.
For this reason, the former Los Angeles Lakers player wanted to surprise him in a store special footwear he went to. The now commentator and DJ appeared in the establishment and gave the boy up to 12 pairs of shoes to Keith, who was there with his mother choosing some special shoes.
The store that O'Neal went to was none other than Friedman's Shoes , in Atlanta, a store ruled by Bruce Teilhaber, owner of it and in which he gave him a pair of shoes when he was starting in basketball. "Bruce did it for me, and I just want to return that favor" , said O'Neal, who since then has always bought his footwear in that place.
The one that during the 90s and the 00s would become the terror of the zone in the NBA bought until 10 types of footwear to the Zach young person, including sneakers to play basketball and shoes for their commitments, among which is its passage by the party of graduation. Taking advantage of this appointment, O'Neal also gave him a tailored suit.
"This will help a lot" , said Brittany Keith, the mother of the child, who said that the boy had not had a dress shoes for four or five years "because it has been difficult to find some that really fit" . The mother of Zach assured that with the act of solidarity of O'Neal it will be able to not worry for a while of buying the boy some shoes.
Photos from as.com