Sevilla complains to Tebas for the schedule of the last day
The team from Seville plays its game at 4:15 p.m., and considers it a disadvantage since "in Seville the temperature will be much higher than in Getafe, Barcelona and Valladolid".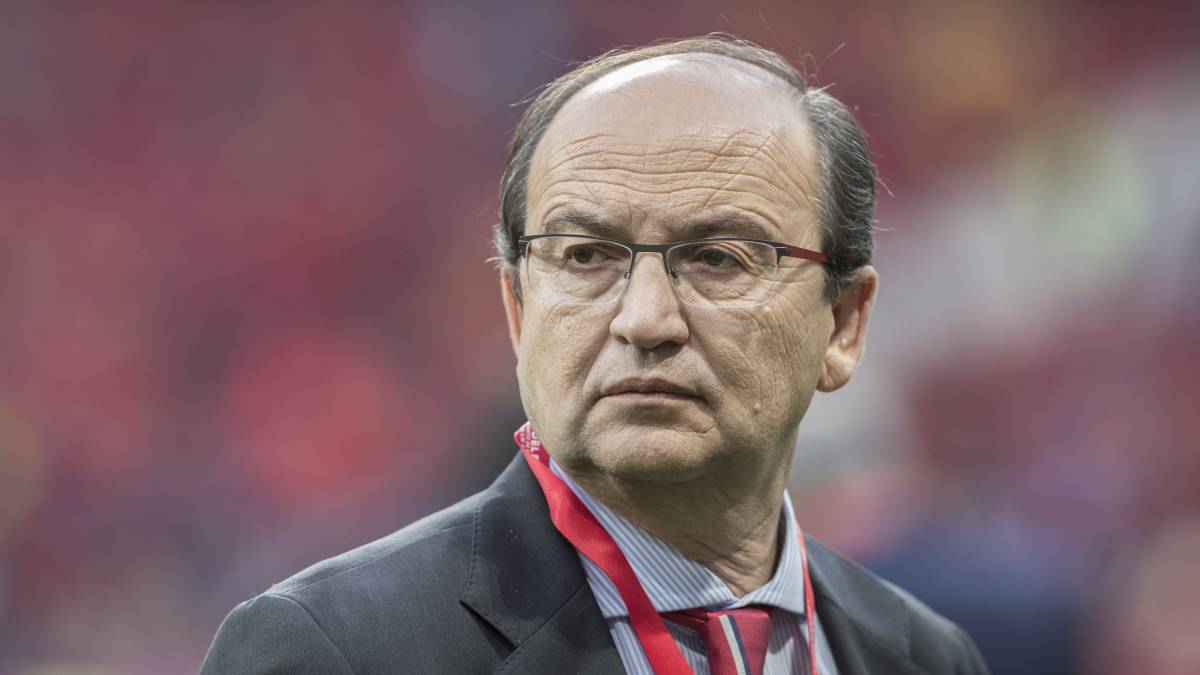 El Sevilla has expressed its "absolute disagreement" with the schedule elected for its match of the last day against Athletic (16:15) and has transferred his complaint to Javier Tebas, president of LaLiga, by claiming that in the Andalusian city It will be more hot than in others where Europe will also be at stake.
In a statement, the Sevilla highlighted on Monday that its president, José Castro, has already transmitted to Thebes "club discomfort" for the decision finally adopted, considering perjudica his team, his fans and also the Athletic Club Bilbao.
The club said that "can understand that there are 024222 international television reasons to set schedules in that band" and also "sports reasons to group matches" with European seats at stake "at the same time", but considered that " has not taken into account that in Seville, at 16:15, the temperature will be much higher than there is in Getafe, Barcelona and Valladolid ".
The Sevillista entity stressed that, for this reason," Sevilla FC, its fans and Athletic Club are harmed ".
" There were fix options the games in which the European squares are at stake in a later time zone in which, without a doubt, there would be no problem with the temperatures ", argued the club from Seville.
So, he adds in his writing, Sevilla" deeply regrets that has not taken into account, at least for now, his opinion and trusts that the League rectify the schedules to adaptarlos to the weather conditions of these heights of season, for the benefit of professionals and the entire audience ".
Photos from as.com