The garment, given by his wife, has become a talisman for the Valladolid coach. Whenever it has been put on, the Pucelano team has won.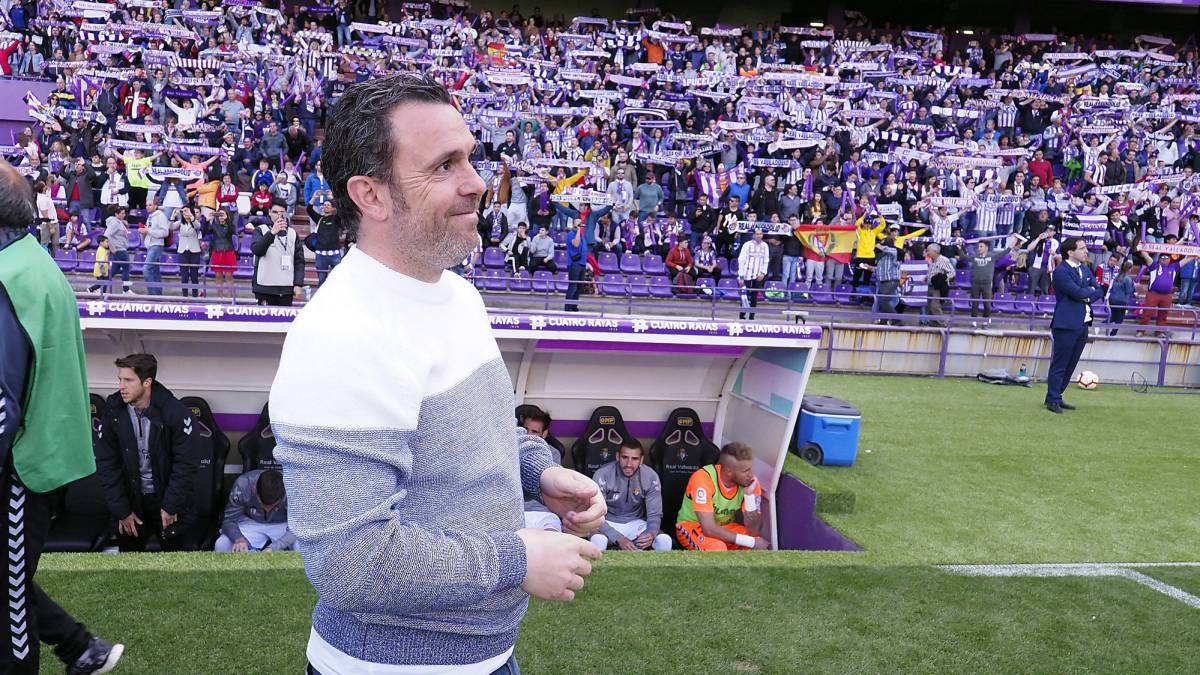 Football is a sport full of superstitions. From Pepe Reina, with the deposit of his car always full before the games (among others), to Iker Casillas and his cropped sleeves, passing through Ronaldo and his entrance with the right foot to the field, the manias of the soccer players and trainers always they are present. Sergio González and his jersey will go down in the history of rituals in football.
Since his wife gave him this garment, the coach has dressed him in most of the matches played by Valladolid and the result has been surprising: victories. In addition, the only time that Sergio González did not put the jersey the Valladolid lost its party. This mania of the technician has reached such a point that in yesterday's match the coach jumped into the field without the jersey, but ended up putting it on before the ball started rolling. "I had the luck that I was in the shadow zone I had the doubt I have my hobbies and I did not want it to affect me so much I was on the bench and I said:" What if we did not win for the jersey in the end? " In the end the merit is of the soccer players, "said the technician on the radio after the game.
Although the high temperatures that were recorded yesterday at the Estadio de Vallecas, Sergio Gonzalez dressed him:" Actually it's not so fat, "he assured as a joke. In addition, the technician "I am open to possible destinations, until auctioning it for a charitable purpose", he declared. The jersey, valued at € 179, is of the Hugo Boss brand and in Valladolid is being asked, as a joke, to be the official clothing for the coming season.
Sergio González's superstition has been present at the key moments of the coach in the Valladolid bench. Last season was the "blue shirt of luck" the amulet that the technician received to achieve the promotion to First Division after four years in the silver category.
Photos from as.com