Schwartzman passes the Rome marathon and will play the quarters
The Buenos Airesian defeated in two sets the Italian Matteo Berrettini (6-3, 6-4) and will play the quarterfinals of the tournament against the winner of Nishikori - Struff.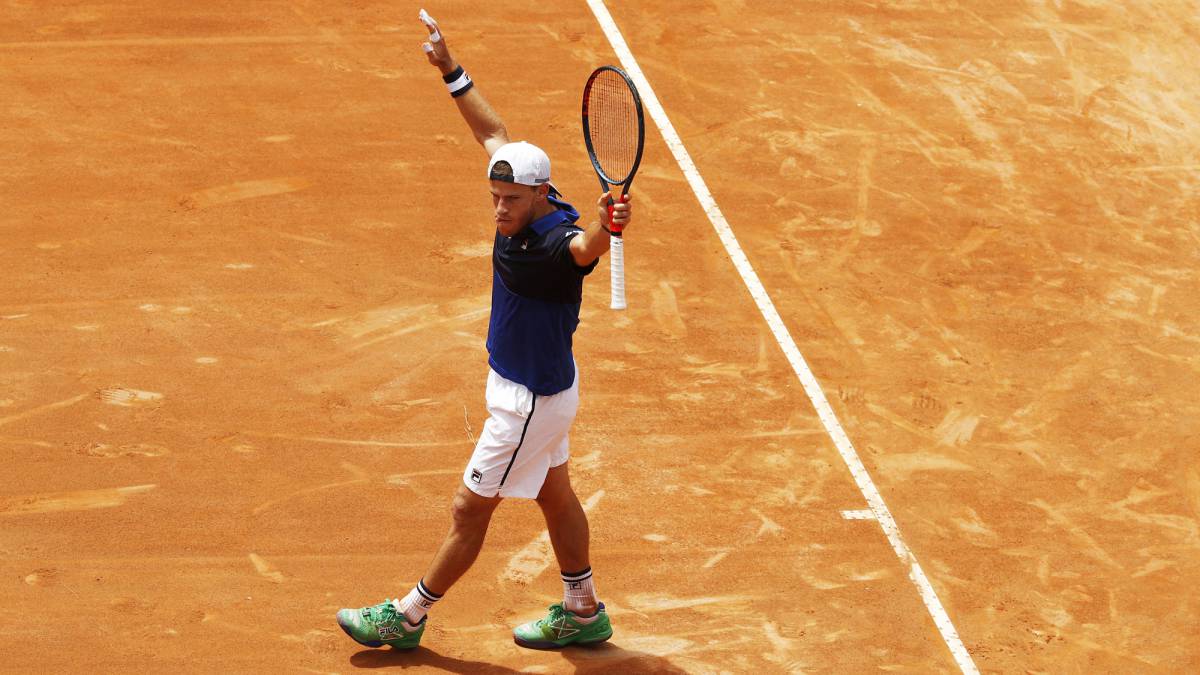 Debut illusive Diego Schwartzman in the 1000 Masters of Rome. He started on the right foot defeating Albert Ramos-Viñolas in two sets (7-6, 6-1) in a game that lasted one hour and 36 minutes and defeated Matteo Berrettini in the afternoon also in two sets (6-3 yrs. 6-4) and will play the quarterfinals of the tournament.
La suspension for rain on Wednesday has forced the organization to reschedule schedules and tighten the games, and Schwartzman is one of the most injured tennis players, so he had have to play two games on the same day. Your next game will be at the Grandstand once the WTA match between Putintseva and Kvitova is over.
The first round was a battle. Ramos was the first to get a break in the fifth game, but the match was matched in the eighth. Long points, many hits. Neither of them could secure his serve. The match was able to change in the final section of the first set. Ramos again broke Schwartzman's serve to go 5-6, and could win with his service. However, the 'Small' responded with the contrabreak and took the first heat in the tie-break.
This was a very hard blow for Ramos, who failed in the first game of the second set. The physical and mental exhaustion of the previous phase took its toll on the Catalan tennis player. Schwartzman broke up three times the serve to finish taking the game with a 6-1 in just 36 minutes.
Ya in the afternoon, the Argentine got into the quarterfinals of the Masters 1000 of Rome by defeating the Italian Matteo Berrettini in two sets today. The "Peque", 24 of the world ranking, prevailed by 6-3 and 6-4, in a game that lasted for one hour 36 minutes.
This is the first time that the Argentine reaches the quarterfinals of the Masters 1000 of Rome, and the third occasion in which it plays that instance of one of the Masters 1000 Series tournaments. In 2017, the "Peque" had got into the quarterfinals of Montecarlo (lost against the Spanish Rafael Nadal) and Montreal (fell to the Dutchman Robin Haase) .
In the quarterfinals, Schwartzmann will face the winner of the match between the Japanese Kei Nishikori and the German Jan-Lennard Struff.
Photos from as.com