Schwartzman and Thiem crash in the doubles final
They could not against one of the favorite pairs formed by the Dutch Rojer and the Romanian Tecau and fell by 6-2 and 6-3 in the final of Madrid.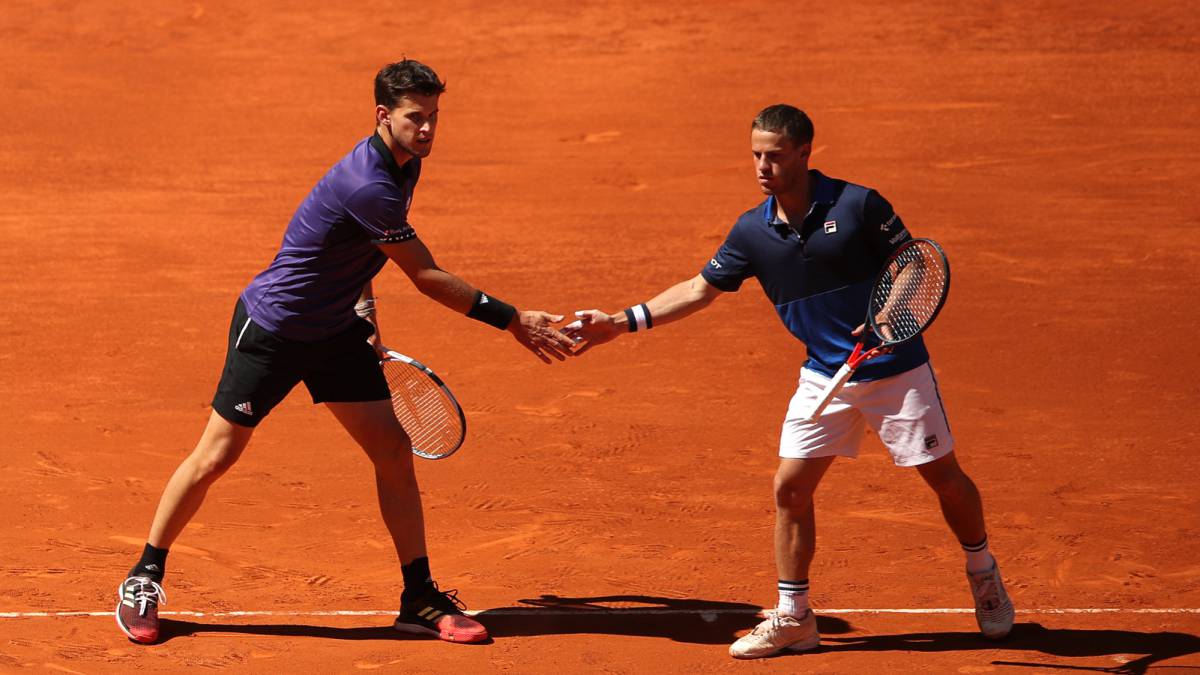 Diego Schwartzman and Dominic Thiem were one step away from the glory. The Argentine-Austrian pair fell in the doubles final of the Mutua Madrid Open against the Dutch Jean-Julien Rojer and the Romanian Horia Tecau for 2-6 and 6-3 in one hour and 12 minutes It is the second final lost by Schwartzman and Thiem after falling in Buenos Aires in February, where they fell to González / Zeballos. For their part, Rojer and Tecau return to lift the title in Madrid three years later and add 18 to his record as a couple.
The match was twisted from the first set. An early break, in the fourth game of the first round, complicated the intentions of Schwartzman and Thiem, who were in tow for most of the game. They managed to respond in the following to get 3-2, but little lasted the joy because the rival pair again broke the game until twice to finish the first with a blunt 6-2.
La sensation at the beginning of the second is that Schartzman and Thiem could catch up with one of the best couples in the circuit. Rojer, number 26 of the ranking of doubles, and Tecau, number 33, arrived in Madrid as favorites and met expectations by reaching the final with honors. Also, rested for not having to play the semifinal match that had to face the Brazilian Demoliner and the Russian Medvedev. Another break in the fourth game put them ahead, but they went back to tighten the set with a counterbreak. From the sixth game, Rojer and Tecau got serious again and did not stop until the match with a 6-3 in the second.
La effectiveness with their serve of the rival (more than 83% of points won with their first service ), especially with the powerful service of Rojer, it was too much for Schwartzman and Thiem, who returned to demonstrate that they are to compete with the best but that they lack one more point of rapport to be able to fight for the titles.
Photos from as.com