Schumacher, protagonist of a new documentary about his life
The director of the film is in charge of the award-winning director Michael Wech and the journalist Hanns-Bruno Kammertön. Together with the family of 'The Kaiser',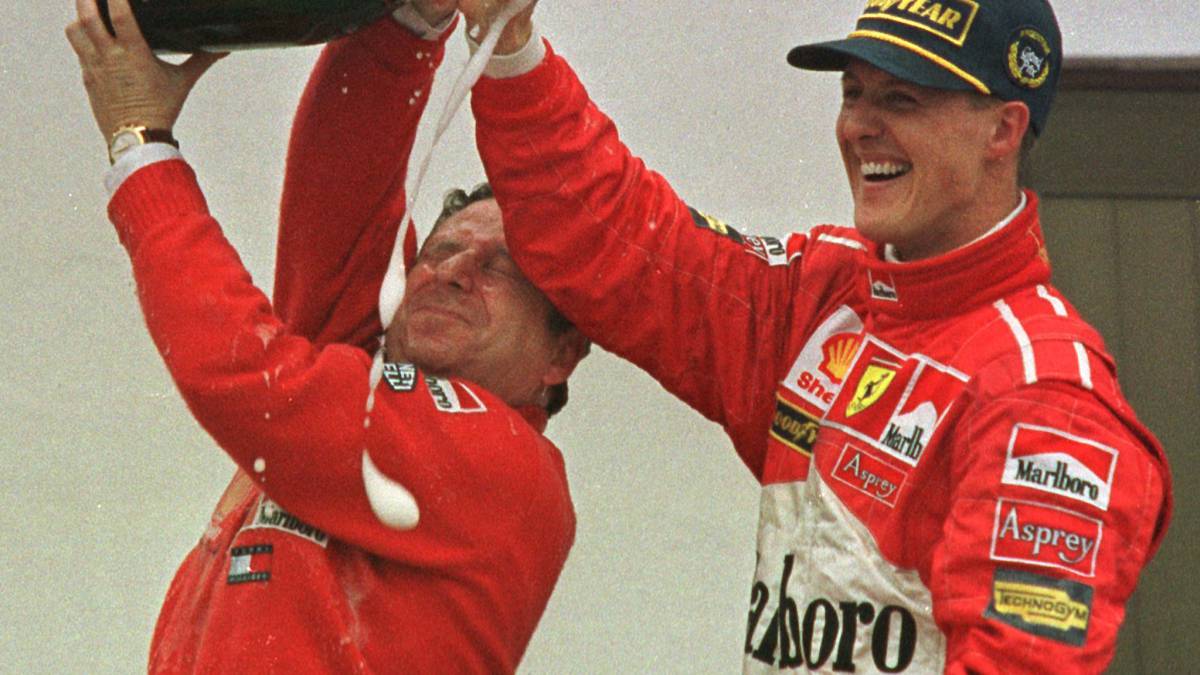 The life of the German ex-driver Michael Schumacher will reach the big screen at the end of this year, as reported by the management of the seven-time Formula 1 world champion and the documentary makers about the 'Kaiser'.
In the film' Schumacher ', which will be released on December 5, will see unpublished images from the family archive. They will also speak in interviews about Schumacher, 50, his wife Corinna, his father Rolf and their children Gina and Mick, who in the meantime is also a pilot .
"Michael's extraordinary career deserves to be celebrated 25 years after he won the first of his seven world titles" , said his representative Sabine Kehm through a press release.
Schumacher triumphed in 1994 at the World Cup. Pilots on board Benetton and unleashed a real 'boom' in Germany for Formula 1. The pilot passed the most successful p art of his career in the Ferrari team. Between 2000 and 2004 he won five consecutive world titles.
In 2012, the heptacampeón put an end to his career. A year later, he suffered a serious skiing accident in the French Alps, which caused serious head injuries. Since then, he was kept in the public opinion and his current state of health is not addressed in the course of the documentary.
La direction of the film is in charge of the award-winning filmmaker Michael Wech and journalist Hanns-Bruno Kammertön. Together to the family of Schumacher, who for the first time supports a project of these characteristics, also appear testimonies of companions and former rivals of the pilot.
The documentary will be seen initially in cinemas in Germany and Switzerland, although it is planned to offer the film to distributors of the world.
Según unveiled this Sunday the German Sunday 'Bild am Sonntag', the first trailer will be seen during the Cannes Film Festival, that begins next Tuesday. In this way, seeks to awaken the interest of television channels and streaming platforms such as Amazon and Netflix.
Far beyond Formula 1, the sports phenomenon of Michael Schumacher and his tragic fate continue to move many people to this day . And to this day, Schumacher maintains a series of records in the premier category of motorsports.
"What he did was extraordinary, and every day that passes I recognize him more," said Mick Schumacher. At the age of 20, the legendary pilot's son prepares for this year to move up from Formula 2 to Formula 1. In this way, the next chapter of a remarkable family history could be opened.
Photos from as.com